67th USHA National Three-Wall Championships
     In Men's Open Three-Wall Small Ball Doubles, Marcos Chavez and Sean Lenning earned another title by holding off a second-game surge from Tyree and Jurell Bastidas to win 21-9, 21-19. The pair showed why they're the best doubles team in three-wall, as Chavez jumped all over their opponent's shots with rekills while Lenning unleashed his lethal service game.  The Bastidas brothers pressed hard in the second to force a tiebreaker as they maintained a lead at 19-17 before running into a spot of bad luck.  Tyree's first serve went into the floor followed by a Chavez shot that went just beyond Jurell's reach.  A Chavez kill would tie the score at 19 before the champions would win match point, drawing a celebratory shout and a ball-toss by Chavez.  The win sealed a slam for both:  Lenning in the Men's Open, Chavez in the Masters and Open Doubles.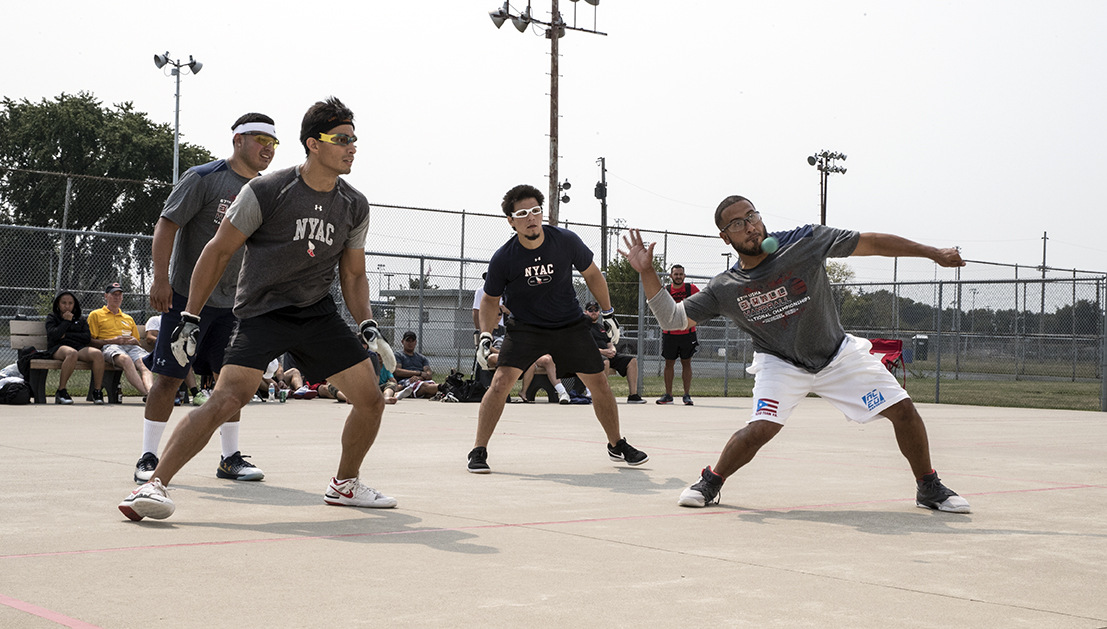 Chris Miranda steps into a shot in the Men's Wallball Doubles final.
     In
Men's Open Wallball Doubles,
Chris Miranda and Allan Sanchez played mistake-free handball, showing the three-wall crowd the fast-paced close action of Wallball doubles.  Playing against the Bastidas brothers, who had just finished the Three-Wall final moments before, Miranda and Sanchez didn't show any mercy en route to a two-game 21-6, 21-6 win.   

  Watch the streaming video of the matches on the United States Handball Association's Facebook Page HERE.