67th USHA National Three-Wall Championships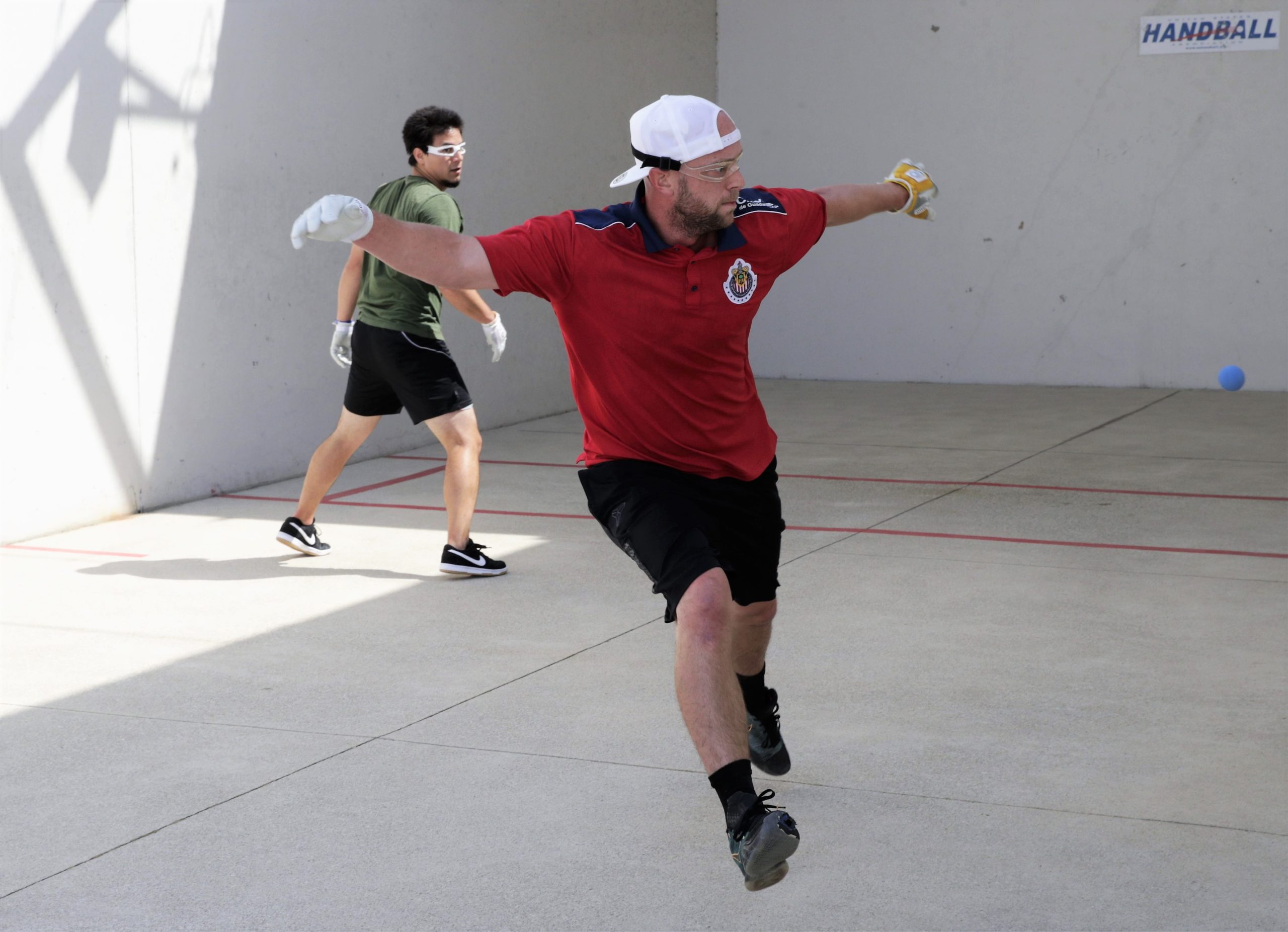 Sean Lenning chases down a deep return in the Men's Open Singles Final.
SUNDAY
MAUMEE, Ohio —  Championship Sunday brought warm temps and clear skies, making the ideal conditions for all players competing on the courts at the Lucas County Rec Center.  Three-Wall Great Vic Herskowitz now has company on the all-time list as Sean Lenning won his 9th Three-Wall Singles crown defeating Tyree Bastidas, 21-4, 21-6.  While Bastidas showed tremendous athleticism that entertained crowds all week, he didn't have an answer to his opponent's devastating service game.  Lenning continuously uncorked a lethal low driving serve to the right that seemed almost nonreturnable.  The strong serve and uncanny court sense allowed Lenning to run away with big leads in each game, and a right-handed kill in the right corner sealed his ninth title.  Watch the complete match on the United States Handball Association's Facebook Page HERE.

     In Women's Open singles action, Hillary Rushe punched her ticket to the final and a chance to defend her title with a two-game win over Kristen Hughes of Texas, 21-5, 21-7.  A confident Ashley Moler delivered timely serves and passes in stopping nine-time champion Megan Dorneker in the semifinals.  Using the simple formula of driving her opponent deep and fly-killing returns, Moler stayed in control, winning 21-11, 21-8 to earn a rematch against Rushe.  "I've been playing a lot in Tucson, and it's definitely helped my game." Moler said post-match.   Watch the Facebook Live stream of the Women's Open Singles final and more tomorrow (Monday) at 9 a.m. (Eastern). 
  See today's results, tomorrow's match-ups and draws 
HERE.