67th USHA National Three-Wall Championships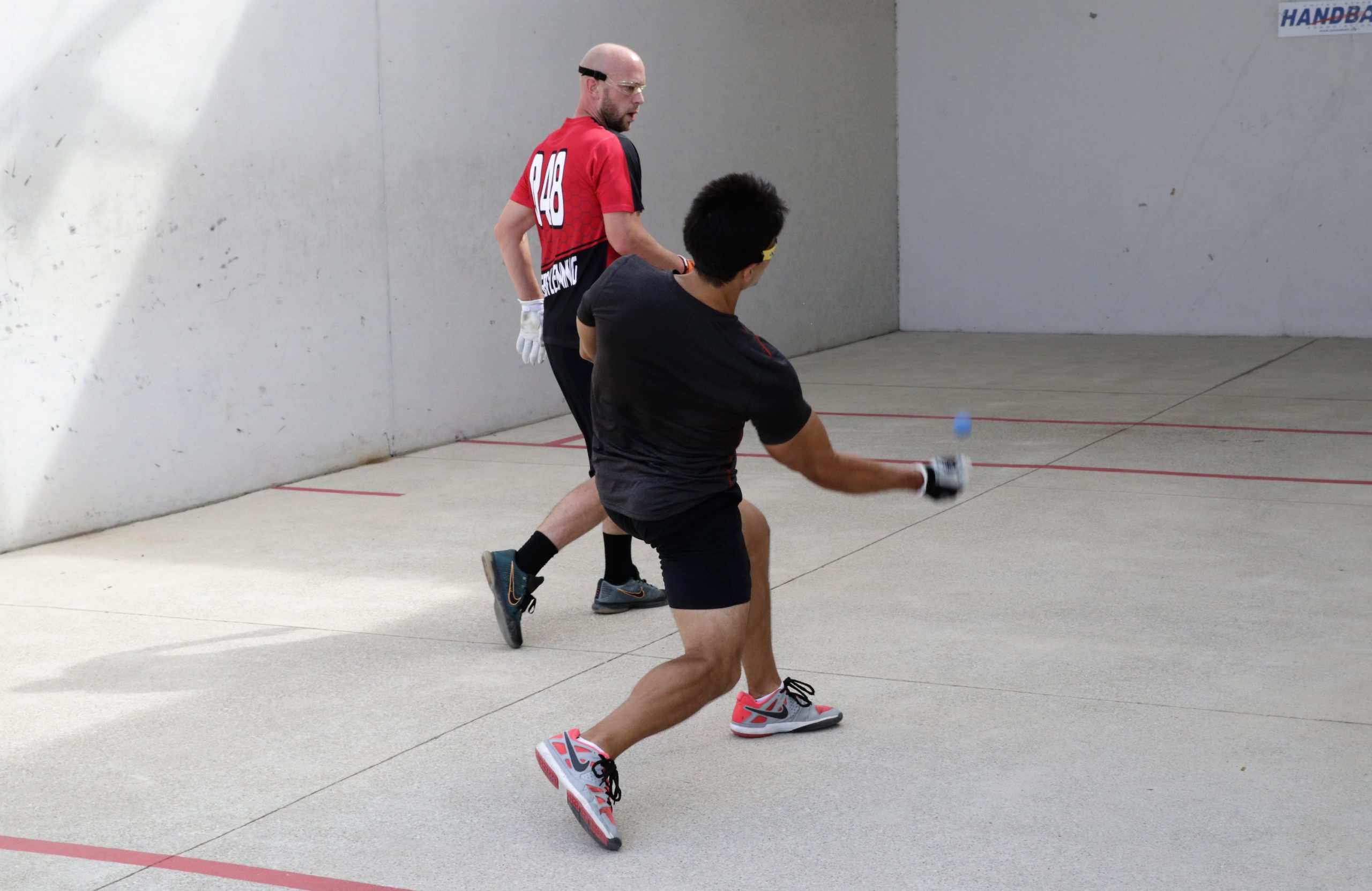 Jurell Bastidas punches a ball to the ceiling against Sean Lenning in the semifinals.
SATURDAY
MAUMEE, Ohio — For the fourth consecutive year, Sean Lenning and Tyree Bastidas will face each other in the Men's Open Singles final.  Both players appeared to be pacing themselves in the matches leading up to their annual showdown, but in the semifinals, each player turned up the intensity.  
     The day's first semifinal, Lenning put together an amazing "serve-and-shoot" clinic stopping Jurell Bastidas in two games, 21-5, 21-2.  In the second semifinal, Tyree Bastidas held Dane Szatskowski at bay by turning in two impressive 21-14, 21-15 games.  "He played great, plus he just so fast." said Szatkowski post-match.  Tomorrow's final match will be filmed by Buckeye Cable Sports Network.  Also watch for live stream option on Facebook at Noon (Eastern).  
     In Women's Open Singles semifinals action, defending champion Hillary Rushe will face off against Kristen Hughes and Megan Dorneker will match-up against Ashley Moler.  
     Congrats to the following age-division National titles winners from Saturday:  
     Masters (40-plus):  Kendall Lewis
     Masters B (40-plus): Junior Bermudez
     Golden B (50-plus):  Tim Thompson
     Veteran Golden (55-plus):  Matthew Osburn
     Super Masters (60-plus):  Marc Penick
     Diamond Masters (70-plus):  Rick Graham
     Veteran Diamond Masters (75-plus):  Norm Young
     See today's results, tomorrow's match-ups and draws 
HERE.