In Memoriam of the handball community members who have passed away. Online obituary notices and pictures can be emailed to U.S. Handball HERE.

May 2023
Fred Bowler, Wasaga Beach, Ontario, CANADA
March 21, 1945 ~ May 16, 2023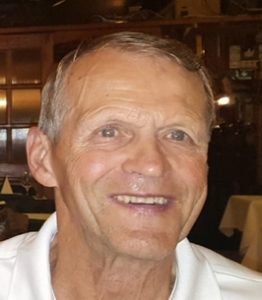 Fred Bowler passed with his family by his side at the Collingwood General & Marine Hospital on Tuesday May 16, 2023.
Fred, of Wasaga Beach, was the beloved husband of Mary, loving father of Ryan (Nickie), dear son-in-law to Betty, cherished brother-in-law to Dawn (Barry), and Gary (Vanessa), and devoted uncle to Jason & Dale.
Fred was an avid handball player, and beloved member of the handball community. He also enjoyed swimming, golf, bowling, and time with family. A devoted family man and loyal friend, he will be deeply missed.
A celebration of life will be held in the summer. In lieu of flowers, donations in memory of Fred to The Ontario Handball Association or the Collingwood General & Marine Hospital Foundation would be appreciated by the family.
Jim Westerman, Tucson, Ariz.
May 31, 1952 ~ May 2, 2023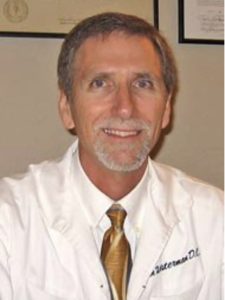 Jim Westerman, born in New Braunfels, TX May 31, 1952 to Frank and Gene Westerman passed away May 2, 2023. He was surrounded (and survived) by his wife Kim of 45 years and his children, Lauren, Ali (Brian) and Cole (Mina). He was the best 'Pa' to his beloved grandchildren Averie, Emery, Presley, Maxton, Lennox, Huxley and Locklyn. His love for his family was paramount and he was a loved man by many.
He is also survived by his five siblings, Joe, Lee, Kathy, Dave and Leslie. Jim was a U.S. Army Veteran. He was a practicing Chiropractor for 39 years before suddenly falling ill to cancer. He loved going to his practice each day and caring for his patients.
He also was an avid handball player and enjoyed the sport and community of players throughout his adult life. Strong in his Christian faith, he is now healed and in the presence of his Lord and Savior, Jesus.
A celebration of his life will be May 27th, 2023 at 10:00 a.m. at Alive Church 9662 N. LaCholla Blvd, Tucson, AZ 85742
Donations in his memory may be made to:
The Christian Chiropractic Association,
2550 Stover, B-102 Fort Collins, CO 80525-4642
April 2023
Ricardo "Rick" Flores, Colton, Calif.
July 9, 1944 ~ April 6, 2023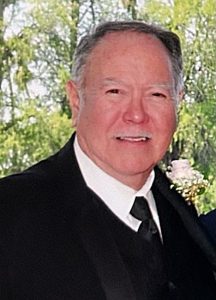 Ricardo Flores, known as Rick, was born July 9 1944, to Isaac and Rosa Flores in Rancho Cucamonga, California, was not only a devoted husband, father, and grandfather, but he was also an exceptional athlete and mentor. He served his country as a Private First Class in the United States Army in the Vietnam War. Shortly after returning from the Vietnam War, Rick married the love of his life Rachel Flores (Gutierrez). He later worked as a Deputy Land Surveyor for the County of San Bernardino for over three decades. But it was his passion for handball that truly set him apart.
Rick was a handball enthusiast who played a crucial role in introducing and popularizing the sport in the Inland Empire (Southern California). He was an inspiration and a mentor to countless people in his community, especially the younger generations who looked up to him as a role model.
Rick's contributions to the sport were significant, and he was entrusted with organizing the annual "16 de Septiembre Singles Handball Tournament" at the Downtown San Bernardino YMCA. Under his leadership, the tournament became a thriving event that brought together handball enthusiasts from all over the region. Rick's dedication to the sport was unmatched, and his passion for it was contagious. He inspired those around him to take up the sport and encouraged them to follow in his footsteps.
Rick is survived by his two sons Ricardo and Robert Flores, his sister Molly Touchette, six grandchildren, and seven great-grandchildren. Rick was preceded in death by his wife Rachel Flores, his parents Isaac and Rosa Flores his siblings Mary Martin, Phillis Vasquez, and Benny Flores, and two great-grandchildren.
While Rick will be dearly missed by his family and friends, his legacy as a handball player and mentor will live on for generations to come.
James V. Crews, Riverside, Calif.
August 8, 1941 ~ April 1, 2023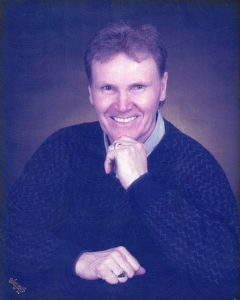 James (Jim) Vernon Crews passed away on Saturday, April 1, 2023 at the age of 81. He was born on August 8, 1941 in San Bernardino, California. Jim completed his elementary and high school education in the San Bernardino Unified School District graduating from high school in 1959. After graduating high school he continued his education at San Bernardino Valley College where he played baseball. He then moved on to City College of Los Angeles where he received a scholarship to play baseball.
Jim began his career as an engineer with the Division of Highways. On November 8, 1965 he began work with E.L. Yeager Construction Company. In 1994 the owners of E.L. Yeager Construction Company (Gene and Jack Yeager) sold their company to 6 of the long -term employees of which Jim was one of them. These new owners each had a responsibility of ensuring that E.L. Yeager Construction continued to be a major highway builder. In 2002, The current owners of E.L. Yeager Construction sold their interest in the company to Skanska. After selling his shares and his love for work as an engineer he went on to work for Riverside Construction from 2007 – 2008, McKenna Construction, and began working as a consultant with Security Paving in 2008 until his passing.
Jim was actively involved in his church and his faith. He enjoyed playing handball since he was a child and continued to play for over 60 years. He loved skiing and was hoping to go again soon. He was a season ticket holder for The Anaheim Ducks and Angels baseball team, as he loved both of these sports.
He deeply loved his wife Dorothea, his four children and 10 grandchildren. He is preceded in death by his parents Jesse and Flossie Crews. He is survived by his beautiful and loving wife Dorothea, his children Rob Crews (Dee), Robin Evans (Chris), Todd Griffin (Tami) and Theda (Sissy) Smith (Greg). He is also survived by his two sisters Barbara Evans of Tuscon Arizona, and Lindsey Stone of Lake Arrowhead. He is survived by his grandchildren Kristin Lowe, Marissa Miller, Cody Miller, Isaac Griffin, Joseph Griffin, Tia Griffin, Dylan Crews, Austin Crews, Sydney Smith and Noah Smith, Steven Edinborough (bonus grandson), previous spouse and mother of two of his children (Rob Crews and Robin Crews) – Patricia Krause.
The family would like to thank all of the people that helped in his time of need for the care and compassion they showed our loved one in his final moments. In lieu of flowers please donate to the American Heart Association.
March 2023
Dr. Raquel Sophia Barnes, Port Jefferson Station, N.Y.
April 7, 1973 ~ March 8, 2023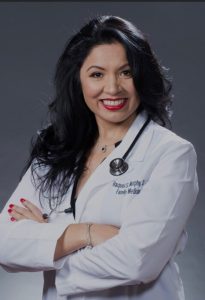 Dr. Raquel Sophia Barnes, whose warm and caring embrace will be greatly missed by those whose lives she touched, passed away on Wednesday, March 8, 2023, at the age of 49 in her own home after a courageous battle with cancer.
Raquel selflessly continued to do what she loved; to practice medicine until the very end, in order to ease the suffering of her patients, all while she was privately suffering and battling cancer; though she lost her battle, she never gave up.
Raquel was quoted as saying to her CityMD family, "People ask me why do I continue to work? I think that while you're alive your life should be meaningful and helping others brings me purpose," Dr. Raquel Barnes, 1-13-2023.
Raquel was an exceptionally beautiful, kind, and giving person who cared deeply about her husband, her step children, her family, patients, and community. Dr. Raquel Sophia Barnes was born April 6, 1973 in Queens, New York. Raquel graduated Martin Luther King High School, was a Lifeguard became a Registered Dietitian and ultimately fulfilled her dream to become a physician.
Raquel completed medical school at the University of Medicine and Dentistry of New Jersey (UMDNJ) and completed her residency in Family Medicine at St. John's Episcopal Hospital, NY, and a fellowship in Urgent Care Medicine. She dedicated her medical career to caring for underserved communities and became the medical director at New York City Health and Hospitals Corporation. She spoke English and was fluent in Spanish, and American Sign Language. In addition to being a Medical Doctor, Raquel was also a Registered Dietitian, an artist, and a published author.
Raquel had a passion for and made significant contributions to the sport of International Handball. She was the founder and captain of Team Puerto Rico and promoted the sport whenever she could. She was proudly elected as the first Latina President of the World Handball Council, and recently authored a book titled "Off the Wall and Bouncing Back." Raquel was inducted into the New York Handball Hall of Fame in recognition of her dedication in promotion of the sport of handball/wallball on both the national and international level. Before she passed, she was given the honor and designation of becoming an "A" Player in the sport, which signifies that the athlete has competed at the highest level, and has shown athleticism, integrity, and sportsmanship.
Raquel had a close personal relationship with Jesus, having served on the prayer team, and children's ministry at True North Community Church in Bohemia, New York. Her faith as a Christian guided her through life.
Dr. Raquel Barnes was the beloved wife to her husband, William E. Barnes, and parent to her two stepchildren, William Philip, and Marc Patrick, whom she had profound love. Raquel proudly co-parented William and Marc with Paul and Annmarie Marzullo, who she loved as family.
In lieu of flowers, the family request that tax deductible donations checks to be sent to Inner City Handball Association (ICHA) at: P.O. Box 531, Baldwin, NY 11510 or ICHA Donation Fund.
Danny Maroney, East Rockaway, N.Y.
April 4, 1950 ~March 20, 2023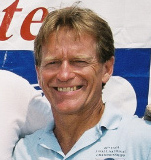 The world of handball has lost one of its finest players and gentlemen. On March 20th, Danny Maroney passed from a heart attack two weeks from his 73rd birthday.
For more than 15 years Maroney was near the top of the 1-wall game. In 1977, '79, and '82 he was a national 1-wall singles semi-finalist, and in '81 he was national 1-wall singles runner-up. In national doubles Danny reached the semifinal round in '86 and '91 and in 1990, teamed with Eric Klarman, he was National 1-wall Open Doubles champion.
Remaining in top condition as he aged, he went on to champion ten times in National Masters 1-wall Singles, twice in National Masters 3-wall Singles, and once in National 3-wall Doubles elevating him to the title of National Hall of Fame Grandmaster. He amassed 15 age division titles in one-wall and three-wall national competition.
When a young man he was proficient in many sports: martial arts, wrestling, soccer, hockey, bowling, baseball, and his specialty – track. While he gave up wrestling early on because of unwanted weight loss, he ran the hundred dash in 10:25 and the 220 in 21:10. At high school graduation he was awarded the Kennedy Distinguished Athlete Award for four years of excellence in sports. He continued to cycle for the duration of his handball career and beyond. That laudable career ended only while on his bike, he suffered a serious collision with a truck.
Since word of his passing, there has been an outpouring of emotion and recognition of Danny's achievements in handball. Masters champion Dennis Uffer referred to him as a "great handball player and a great friend." National Hall of Fame contributor Paul Williams said, "Danny was always friendly, fair and ready to assist." National Hall of Fame player Howie Eisenberg called Danny "a fine handball player, good guy – a warm and happy presence on and off the court." All who knew him have responded similarly.
I remember him vividly in that very light. We were fierce rivals on the singles court, but fast friends off it. Perhaps his good friend, Eric Klarman, who began playing singles with Danny when Eric was 17, and played more practice games with him than anyone, said it best: "Danny had a warm heart and a fantastic sense of humor. We were the closest of friends."
Danny spent 35 years in sales of janitorial products rising to vice-president of his company. He is survived by his wife, Marie, and his son and namesake Dan, whom he called "my pride and joy."
                                                                                                -Dan Flickstein
February 2023
Jim Barnett, Missoula, Mont.
May 13, 1946 ~ February 23, 2023
Jim Barnett was born in Hamilton, Montana in 1946 and moved to Long Beach, Calif. during his pre-teens. In the late 1960s, he started playing handball as a student at Cal State University of Long Beach and played out of the Long Beach Athletic Club. He would later become known as Barney around the handball circuits and always enjoyed the camaraderie among its community and its competitors. Jim made many lifelong friends through handball.
Jim, who was more of a doubles player, won 10 National Titles and was inducted in the SCHA Hall of Fame in 1999. Jim also received his Grand Masters sweater in 2010 for winning 10 National Tournaments as well as being an inductee in the USHA that same year. During his career, he played with or against notable Hall of Fame players such as Naty Alvarado, Jim Vanderbos, Skip McDowell, Bob Harris, Rod Gaspar, Dick Pahlman, Fred Chapman and John Blair.
Jim died peacefully on February 23, 2023 and was laid to rest alongside his parents in Hamilton, Montana.
-Rory Barnett
George Fambro, Elkridge, Md.
January 20, 1947 ~ February 14, 2023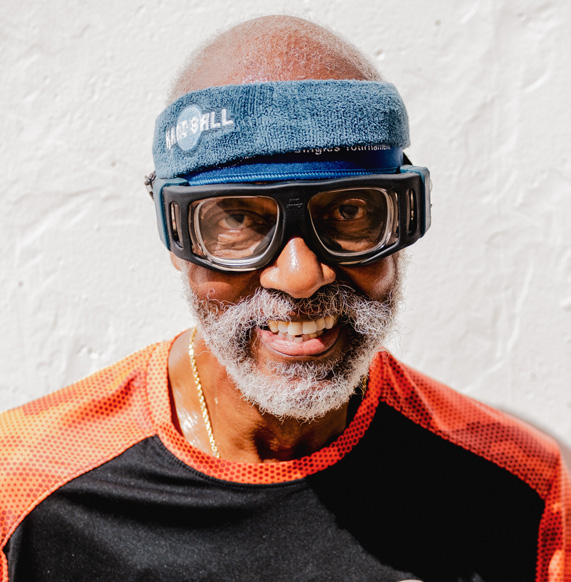 George H. Fambro II passed away on Valentine's Day, February 14, 2023. George was born in Macon, GA to George and Ezelle Fambro on January 20, 1947. He attended Ballard Hudson High, Hampton Institute (now Hampton University), where he earned a Bachelor of Architecture and University of California- Berkeley, where he earned a Master of Architecture.
Having been in ROTC at Hampton, George had a commitment to the Army and completed his active duty for training at Fort Belvoir, VA. He then began his career as an architect in San Francisco and Oakland, CA, before working throughout Maryland-DC-Virginia at: Rogers Taliaferro Kostritsky Lamb (RTKL), The Hechinger Company, Hughes, Rouse Company, and General Growth.
George later put his great skills to use with Fambro Enterprises LLC, and supported the victims of natural disasters as a civilian with Federal Emergency Management Agency (FEMA).
You'd find George on the outdoor courts at Centennial Park as soon as the weather permitted, or indoors at The Athletic Club or Supreme Sports Club working out and/or working on his game. George's handball friends truly brought him joy! He was looking forward to joining his friends on the courts this Spring in preparation for the Eastern Regionals 3-Wall Tournament (Ellicott City, MD) and USHA 3-Wall National Championships (Maumee, Ohio).
He is survived by his loving wife, Karen; children: Michelle, Michael, and Nicholas; step-children: Tanya, Erica, and Jimmy; daughter-in-law Selina, son-in-law Jeff, sister Dianne Newsom and brother-in-law John Newsom; former wife Jeanett; 12 beloved grandchildren, nieces, nephews, and many other loving relatives and friends.
George Fambro's Obituary and more photos HERE.
Vance McInnis, Dunlap, Ill.
June 1, 1949 ~ February 1, 2023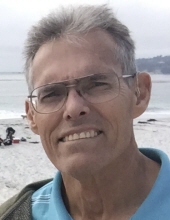 Vance Bradford McInnis passed away on Wednesday, February 1, 2023. Vance was born in Ypsilanti, Michigan, on June 1, 1949, and graduated from Ainsworth High School in Flint, Michigan. Vance spent three years (1971-1974) in the U.S. Army, serving in the 82nd Airborne. After service, he went on to get an economics degree from University of California in Riverside and an MBA from the University of Oregon in Eugene. Vance spent the next 30+ years working with Caterpillar. He lived in Tempe, Arizona, for nine years and settled in Peoria, Illinois in 1991.
Vance married Constance Goetz McInnis in 1976 and leaves behind Constance, his three children: Erin Reese (married to Joe Reese), Grant McInnis (married to Whitney Handegan McInnis), and Clair McInnis. He also leaves behind 5 grandchildren: Madeleine Smith, Kyla Smith, Evan McInnis, Annalise McInnis, and Annmarie McInnis. In addition, he leaves behind his twin sister, Cathy Mashburn, as well as brother, Jake McInnis, and sister, Lisa McInnis. Preceded in death was his parents, Robert and Roberta (Lipske) McInnis and grandson, Everett Evan McInnis. He enjoyed his family being close by especially in the last few years.
In addition to enjoying his family, Vance and Constance made numerous trips to Florida mostly in the Venice area. Thanksgivings were also a highlight when as many as 30 family members came from several states to celebrate each year.
Vance's other passion was playing handball. He competed at the national level winning 23 age group championships. He made and enjoyed many friends from around the country through handball. Read the "A Closer Look" feature on Vance in Handball Magazine.
Memorial Mass will be at 11:00 AM on Thursday, February 9, 2023 at St. Jude Catholic Church, with a one hour prior visitation. Fr. Patrick Henehan will officiate and burial of ashes will follow at St. Clement's Cemetery in Dunlap, Illinois.
Memorials may be made to St. Jude Parish.
January 2023
Charlie Wicker, Tucson, Ariz.
May 19, 1934 ~ January 25, 2023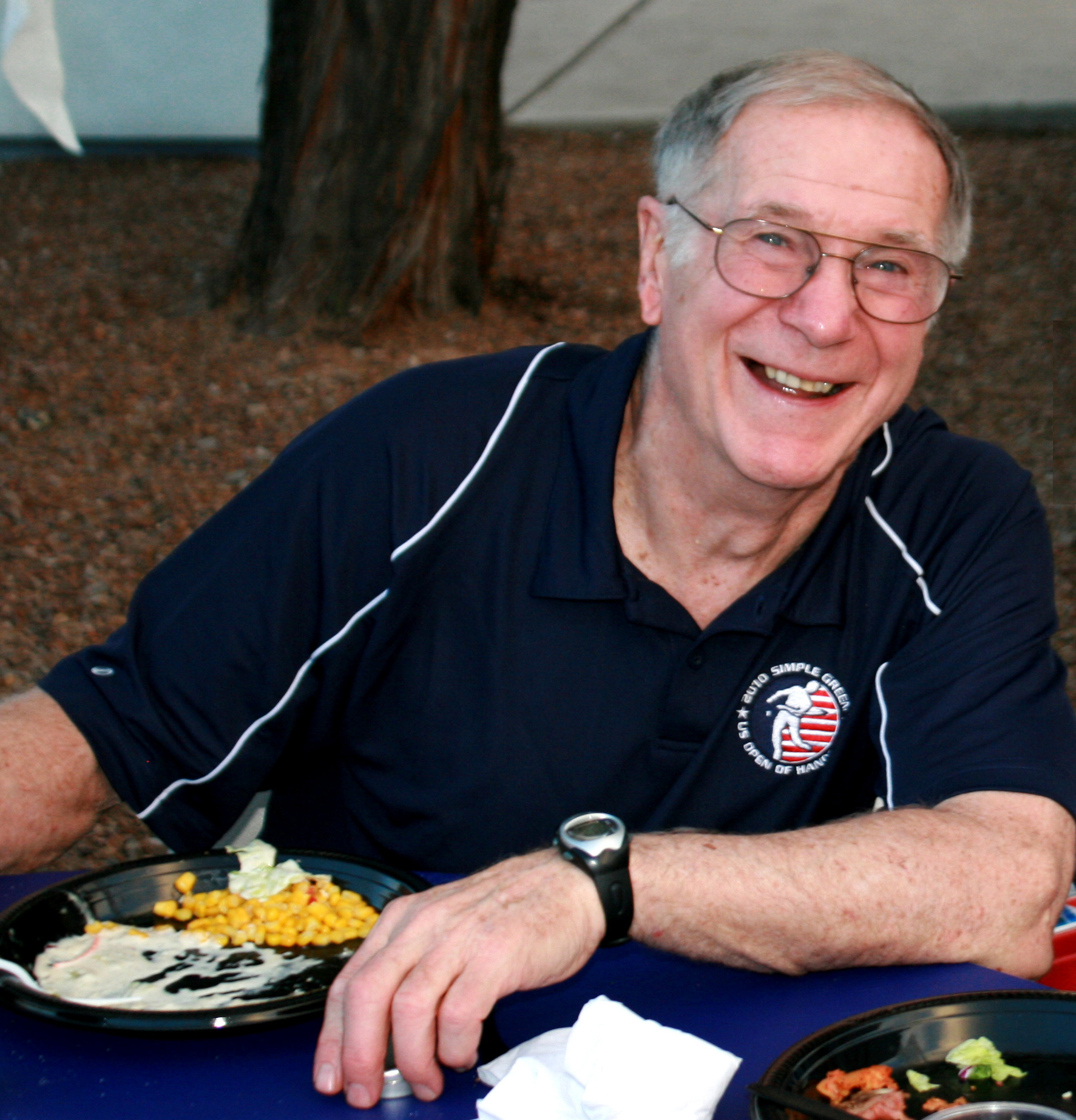 ""My life is handball – everything rotates around handball," he said. "If they were giving out gold at 11 a.m., I couldn't go, because I have a handball game."
Charlie was Mr. Handball to anyone who came through the Southwest or played in a National Tournament. He and his wife Joan were fixtures at the tournament desk and often helped organize the matches, schedules and score cards at the USHA office before the tournament.  They were awarded the Robert W. Kendler Award in 2004 to recognize their tremendous volunteer work.
An American Hero, Collegiate All-American Athlete, National Handball Champion and Grand Master (35 National Titles), Coach, Teacher, Mentor, Volunteer, Father and Husband. Charlie was also a member of the USA Lacrosse Hall of Fame, and while serving in the Airforce, he was awarded two Silver Stars and the Distinguished Flying Cross.
Charlie was a friend to whomever he'd meet, especially if it were on a handball court. After he would best his opponents, he'd often smile and offer a tip, "Now how did I beat you?"
We are thankful to have enjoyed Charlie through Handball and at the Tucson Racquet Club throughout his life and honored to have called him, "Friend." Godspeed, Col. Wicker.
Burial will take place at East Lawn Palms Mortuary & Cemetery in Tucson, Arizona on February 11 at 9 a.m. There will be a reception afterward at the funeral home with refreshments. (No formal service, per Charlie's wishes).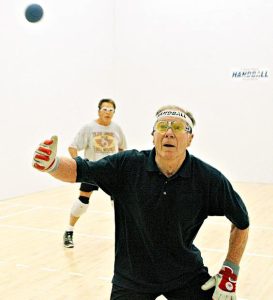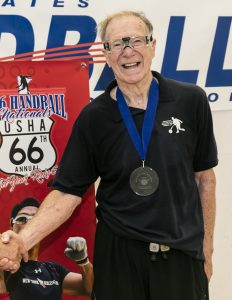 December 2022
Kenneth Dannenbaum, Phoenix, Ariz.
October 30, 1948 ~ December 31, 2022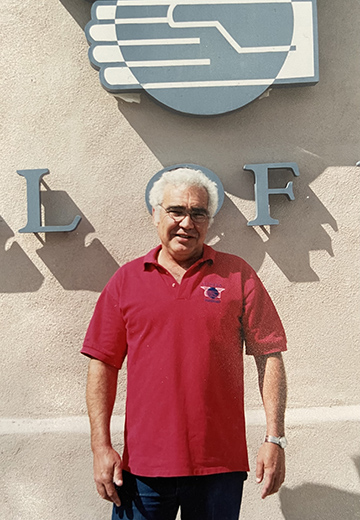 Ken Dannenbaum passed away on December 31, 2022.  For those who knew Ken, he was a tremendous supporter of local, often disadvantaged youth, showing them that there was a better path they could follow–often using handball as a vehicle to leading a positive life.
His generosity and care for others had no limits. Ken, along with other business partners founded the Success4Kids youth handball program in 2001. His vision was to help disadvantaged youth to participate in a physical, goal-oriented activity after school. Few of these youth participated in inter-scholastic sports and were at risk to make poor choices with their free time. School organized sports programs are competitive and expensive; by their very nature, they exclude the less gifted athletes. That population is the one Success4Kids targets: the ones left behind.  Handball filled that need.
In December of 2001, Ken helped organize one of the largest USHA Juniors events in history with over 200 junior players competing.  He will be remembered for his endearing kindness and generosity to anyone he met.
Tribute to Ken Dannenbaum by Jesse Aranda

Stephen Joel August, Sherman Oaks, Calif.
April 13, 1943 ~ Dec. 26, 2022
Stephen Joel August, much loved husband, father and grandfather, died on Monday, December 26, 2022, after a hard-fought battle with amyloidosis. Born April 13, 1943, in Detroit, MI, he was the son of Alvin August and Rosalind (Arfa)August. He was raised in Farmington, MI, in his family home that fondly was known as the Turtle Rock house, where he excelled in school and also distinguished himself as a nationally ranked handball player.
Steve won championships at the junior, collegiate and singles levels, then later in life the Masters Championship, 16 years after he last played. In 2011, his incredible handball career was recognized by his induction into the US Handball Association Hall of Fame. Steve graduated from the University of Michigan at the top of his class with a BS and MD in an accelerated seven-year program. Steve served in the US Army, where he leveraged his handball skills to help secure his first choice for his residency and internship moving to Los Angeles, CA in 1969.
Steve later became an ophthalmologist specializing in cataract surgery and opened a private practice in Marina Del Rey. His practice grew and he was adored by his patients and staff alike. Steve served as the Chief of Staff and Chief of Surgery at Daniel Freeman Hospital and sat on multiple medical boards. In addition to his highly successful medical career, he loved adventure and life outdoors. He spent his free time riding motorcycles and ATVs, snow skiing, water skiing, and boating. In his final years, he spent most of his time at his home in Lake Tahoe. He relished his time on the lake. In 2006 he married the love of his life, Adria Later, and built a beautiful life with their merged families. Steve will be remembered for his intelligence, being a voracious reader and deep thinker, his keen fashion sense, his athleticism, and above all, his charming personality.
Steve is survived by his beloved wife, Adria August of Los Angeles, CA; daughters, Julie (Scott) Rizzo of Charlotte, NC, and Jodi (Brad) Lebow of Baltimore, MD; stepson Matt (Sara) Licklider of Healdsburg, CA; four grandchildren, Kaitlin Lebow, Brooks Lebow, Jason Rizzo and Brendan Rizzo. In addition, he leaves his siblings, Cherie (Perry) Krauss of Calabasas, CA, and Larry (Marcia) August of Rancho Palos Verdes, CA, and nephews Daniel Krauss, David Krauss, Scott August and Geoff August.
In lieu of flowers, the family asks that donations be made in his memory to Keep Tahoe Blue at keeptahoeblue.org or Amyloidosis Research Consortium at arci.org
November 2022
John George "Jack" Carkeek, Phoenix, Ariz.
Feb. 4, 1941 ~ Nov. 15, 2022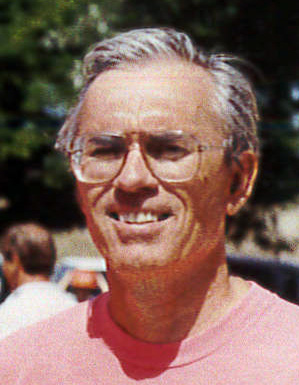 John George Carkeek died Nov. 15 after a seven-month battle with an aggressive form of brain cancer known as glioblastoma. He was 81.
Known throughout his life as Jack, he was born Feb. 4, 1941, in Chicago to Lloyd and Margaret Carkeek. Jack grew up on the North Side of the city. He attended DePaul Academy and received a bachelor's degree in electrical engineering from the Illinois Institute of Technology. Jack worked as an engineer for his entire career, first at the Chicago Metropolitan Sanitary District, then at Consoer Townsend and finally at Westinghouse.
His job took him and his late wife, Beverly, to Phoenix, where they relocated in 1989. He traveled extensively throughout the West for work in the 1990s and was instrumental in planning the construction of Denver International Airport. He retired in 2002.
In retirement, Jack played golf as often as six days a week and spent time at sports betting establishments. He loved attending Arizona Coyotes games, enjoyed watching the NHL on TV and adored watching his grandsons play hockey and baseball. He loved a good steak and would never say no to a Bud Light.
Jack was a man of few words — but always the first to speak up and offer help whenever anyone in the family needed it. To his three siblings, he was the big brother you always knew was there if you ever needed support in any way. Perhaps that is not surprising from a man who attended Mass nearly every day.
Consistent with the worldview of an engineer, Jack had a phenomenal mind for numbers. He was the most analytical person any of us knew and quickly grasped complex concepts such as compound interest, tax-deferred accounts and bond yields.
Jack was an accomplished athlete. He led DePaul's drive to the 1959 Chicago Catholic League basketball title. Jack went on to play college basketball at IIT, where he also starred on the bowling team. As an adult, he became an expert skier and a passionate handball player, winning seven national 50-or-older doubles championships with partner Don Ardito.
Jack was preceded in death by his wife of 55 years, Beverly, and son Jerry. He is survived by his son, Jim (Kristin) Carkeek, and grandsons Jon (Kim) Carkeek and Sam Carkeek; two sisters, Ginny (Dave) Murray and Pat McLeish; a brother, Tom Carkeek; and several nieces and nephews.
Visitation will be from 4 to 6 p.m. Sunday, Dec. 4, and Hansen Mortuary, 8314 N. Seventh St., Phoenix, with a funeral mass at 10:30 a.m. Monday, Dec. 5, at St. Joan of Arc Catholic Church, 3801 E. Greenway Rd., Phoenix. Burial will be private. Donations may be made to the local hospice organization of your choice.
Anthony F. Raimondo, Columbus, Neb.
July 24, 1939 ~ November 9, 2022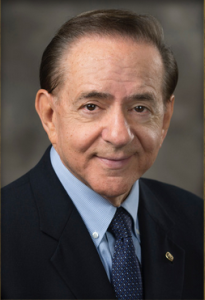 Anthony F. Raimondo, 83, of Columbus, Nebraska, and Lakewood Ranch, Florida, died Wednesday, November 9, in Lakewood Ranch, Florida.
Anthony F. Raimondo "TR" was born on July 24, 1939, in Buffalo, New York, as an only child to Carmela (Turchiarelli) and Felix "Phil" Raimondo. TR graduated from South Park High School in 1957, where he met the love of his life, Jeanne English. TR and Jeanne dated until their wedding on August 27, 1960.
TR attended Michigan Technology University, receiving his BSME in 1962, while Jeanne worked as an AT&T switchboard operator. After completing college, TR took a job with General Motors and moved back to Buffalo, New York. In 1969, TR left GM and started at Moog, an aerospace company. TR received his MBA degree from the University of Rochester in 1972.
In 1976, the Raimondo family moved to Omaha, Nebraska, when TR took a job with the Sperry Corporation as General Manager of Vickers. They eventually found their way to Behlen Mfg. Co. in Columbus, Nebraska in 1982, when TR started as a General Manager for Wickes Corporation. In 1984 TR led a management buyout with Richard Casey, Stephen McGill, and Bob Theilen, as Behlen experienced major losses due to market changes, and Wickes emerged from Chapter 11. TR went on to lead a successful turnaround of the company. Behlen currently has six manufacturing facilities across the United States and more than 1080 Partners in Progress (employees). Today, the Raimondo family owns Behlen Mfg. Co., and they are committed to growing the company and supporting the Columbus community.
TR and Jeanne had four wonderful children: Philip, Tony Jr., Linda, and Diana. TR and his family are proponents of lifelong learning as all four children, and TR hold Master's degrees, and Jeanne even earned a Bachelor's degree at age 60! TR had uncompromising core values, extraordinary leadership skills, a strong spiritual foundation, and enjoyed traveling around the globe for business and fun. Family, faith, and love were of utmost importance to TR and Jeanne.
TR was the beloved husband to the late Jeanne for nearly 59 years; devoted father of the late Philip M. Raimondo (Mary), Anthony F. Raimondo, Jr. (Sharon), and Linda C. Bock (Tom), all of Columbus; and Diana J. Raimondo of Chicago, Illinois; loving grandfather of Rachel Hays (Brandon), Matthew Raimondo (Kayla), Nicholas Raimondo (Katy), Patrick Raimondo (Kayla), Natalie Raimondo, Kellen Raimondo, Leo Raimondo, Cody Myers (Robyn), Paxton Myers, Tanner Bock (Lily), Tayler Bock (Amanda), Nahom "Enzo" Montalto, as well as the late Luca and late Santino Luca Montalto. TR was the proud great-grandfather of Henry, Emma, Colin, Emersyn, Madeline, Sophia, Lennon, Lyla, Tucker and Turner.
TR joins his wife, Marion "Jeanne" English, his mother, Carmela Turchiarelli, his father, Felix "Phil" Raimondo, as well as his eldest son, Philip Raimondo, in heaven.
TR's Legacy
During TR's tenure at Behlen Mfg. Co., retiring as Chairman Emeritus in 2019, TR held Government, National, State, and Community Board positions, earning several distinguished awards. Not to mention competing on the national circuit in his favorite sport, handball – winning his last doubles tournament at the age of 81, with his handball partner, Lyle Burbach.
Of TR's many accomplishments and awards, notable Awards include National winner of the Inc. Magazine, Turnaround Entrepreneur of the Year (1994), Nebraska Business Hall of Fame (1999), Nebraska Workforce Development, Distinguished Leadership Award (2001), Top 100 Training Award – Behlen Ranked #74 in Training Magazine (2002), Aksarben Court of Honor – Business and Industry (2003), Grand Marshal Aksarben River City Roundup (2009), Hall of Fame – Harvard Cup Football, City of Buffalo (2011), Columbus Region Business Hall of Fame (2012).
TR's numerous Board Positions included: Chairman – Nebraska Advanced Manufacturing Coalition, NAMC (2006-2022), Steering Committee – Blueprint Nebraska (2018-2020), Director NAM (National Association of Manufacturers) (1998-2018 | Chairman Small Medium Manufacturers 2003), Trustee of the Manufacturing Institute (2006-2019), Director Nebraska Chamber of Commerce (past Chairman) (1990-2019), Director Federal Reserve Board, Omaha Branch, Kansas City District (past Chairman) (1997 – 2004), Board of Policy for Peter Kiewit Institute (PKI) (1996-2015), Director MBMA – Metal Building Manufacturers Association, Chairman (1996) — Member UNMC Board of Counselors (2006-2012), Teammates State Advisory Board (1996-2003)
TR held several Political Appointments, including a run for U.S. Senate in 2008. In 2004, under President Bush, TR was selected as first ever Manufacturing Czar – Assistant Secretary of Commerce for Manufacturing and Services (but withdrew due to Presidential politics). Governor Appointments included: NE Department of Labor Unemployment Insurance Advisory (1996-2006), Department of Labor Worker Training Board (1996-2006), Chairman Nebraska Economic Development Commission (1994-2003), Director, Nebraska Industrial Competitive Alliance (1996-2003)
Besides Handball, TR enjoyed golfing with friends, business partners, and Jeanne, watching Yankees baseball, traveling, and having a glass of wine by the pool watching the sun set in Florida with friends.
TR's favorite quote was as follows: "People do not care what you know, until they know that you care!" He made each and every one of us better. And for that, we are grateful.
Visit the legacy page for Tony Raimondo HERE.
August 2022

Emil "Butch" Roper, Roseburg, Or.
June 25, 1935 ~ August 13, 2022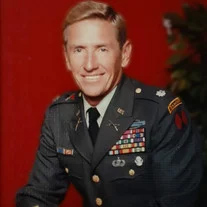 On August 13, Lt Colonel Emil (Butch) Roper left this world to commence his next grand adventure. He was surrounded by his family and passed away after a short stay in the hospital. As always Butch was a bit impatient, and took this step sooner than his family had hoped.
Born in Hobbs, New Mexico in 1935 to Tom and Ruth Roper, Butch spent his early childhood learning to be independent by roaming the Louisiana Coast with little parental oversight. His family then moved to Santa Monica, California where he graduated from high school and UCLA. In those years, Butch, his brother Dix, and sister Carol spent as much time as possible on the beach. This was where he met his first wife, Linda. They were married in 1962 and had two sons.
Butch was deployed twice to Vietnam and received the Purple Heart after being injured during a fire-fight. Despite these trials, he returned to the states with the same energy and enthusiasm with which he left. During his 30-year career in the Army, he became a Ranger, was in the Special Forces, and was a Company Commander. He was a true Patriot who didn't always agree with day-to-day politics, but thought the principles this country stood for were worth fighting and dying for.
Due in part to the challenges of military life, he was divorced soon after the Vietnam War ended.
Thus began his role as a single father of two teenage sons. Not only was he able to guide two sons through high school (barely) but was able to find and marry his true love, Ruth. Together, they ushered another son through high school.
Beyond work and taking care of his family, Butch spent much of his free time confined within the four walls of a handball court or in the vastness of the ocean spearfishing. In both arenas, there were few that were better. He competed at the national level in handball and speared huge wahoo and yellowtail off the coast of Mexico and Panama. It is an understatement to say he was a force of nature. Few people who met him will forget him. His prescription for most maladies in life was exercise. "How many push-ups can you do" was a question his sons and grandchildren were consistently asked.
Following the death of his mother and father in Roseburg, he and his wife returned to live in Douglas County. They spent 20 years living along Little River, in Glide, and in Roseburg. Regardless of where he was, a near daily pilgrimage was made to the YMCA to improve his handball skills. Butch and Ruth hosted several family reunions at their home along the North Umpqua River. These events always included discharging firearms, launching bottle rockets, catching crawdads, rafting, and barbeques.
While getting him to spend money could be herculean task, he was generous with his time and love. He mentored many young men towards a greater confidence in themselves and a career in the military. His faith grew with age as he came to better understand the value of truth of Christ's teaching in his and other's lives.
Butch left behind his wife (Ruth), sister (Carol/Al), three sons (Brett/Jordy, Kirk/Leah, Chris/Miyoko), four grandsons (Hunter, Kellen, Heath, Kai), a granddaughter (Kyra) and a list of friends that stretched from coast-to-coast. He will no longer be able to lead us on adventures; which we will sorely miss. His family is sure that instead of marking his passing with flowers, he would prefer that you undertake a challenging trip or helpful task while holding him in your heart. For those of you reading this who never met him, we wish you had, because your life would've been better for it.
Butch's life will be celebrated on September 17 in Roseburg, Oregon at 2:00 at Wellspring Bible Fellowship. Watch a quick tribute to Butch's life HERE.
July 2022
Carl "Bert" Huether, Cincinnati, Ohio
August 22, 1937 ~ July 17, 2022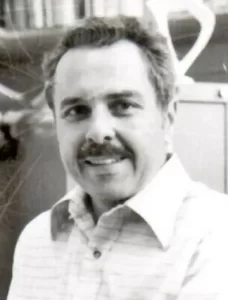 Bert grew up in Clifton, a suburb north of Cincinnati with a sister, Lou (nee Crawford) and parents Carl and Gertrude Huether. He and Carol graduated from Hughes High School where he played baseball, bowled, and played the trombone. Bert graduated from The Ohio State University in 1959 where he played two years of baseball and marched for one year in The Best D*** Band in the Land (TBDBITL).
Bert and Carol also married in 1959 before driving across country so he could fulfill his U.S. Navy responsibilities (two years) on Kodiak Island, Alaska. They were introduced to wonderful fishing, digging clams and still have friends that they made during that time. Bert had wanted to go to graduate school and after the navy, they moved to North Carolina where he got his master's in science. They then packed a trailer and left for California along with their first child and dog. He graduated with his PhD in Genetics in 1966 and took a position at the University of Cincinnati. They packed up the trailer again and left for Cincinnati with two children and the same dog. He spent the next 40 years at UC as a professor of biology. He was proud of his teaching (Human Genetics and Biology in a Human Context) which reached thousands of students. Bert also helped in developing the UC greenhouse, conducting teacher institutes (funded by the National Science Foundation), creating the Academy of Fellows for Teaching and Learning (AFTL), expanding Arts and Sciences, helping the Honors College to be a university-wide system and establishing the Genetic Counseling program, now housed at Children's Hospital.
After retiring, he got involved with the UC Emerita Board and helped expand and guide it to its present state. From college through his early eighties, Bert enjoyed playing handball with friends which were always competitive matches that usually ended with a lunch. He also coached his son's and daughter's baseball teams and even tried his hand at soccer, which at the time he knew little about. Bert was incredibly giving of his time and effort to numerous organizations. In retirement, he became a Master Gardener and volunteered at the Cincinnati Zoo for many years before health issues became a problem. He loved being out in nature and weekends could find him chopping wood for the fireplace or adding trees and plants to their large yard. His friends and family were incredibly important to him and Bert truly enjoyed finding out about people's lives. He loved asking questions, especially ones dealing with life goals, such as "what do you want to do with your life?" Each of his grandchildren can attest to his inquisitive nature! Bert will be truly missed by those who knew him.
In lieu of flowers, please send donations to the Genetic Counseling Program at Children's Hospital: (https://www.cincinnatichildrens.org/education/clinical/student-grad/genetic-counseling/endowment, click, "make a gift now" or to the UC Emeriti Board: (www.foundation.uc.edu/give, select "search funds by name" and enter "Emeriti Scholarship" (S201318). Information about the memorial service is forthcoming.
Randle D. Jolliffe, Lolo, MT
Jan. 2, 1957 ~ July 15, 2022

Randle D. "Randy (Red Death, Red, Jolly, R-Bo, Man)" Jolliffe, 65, of Lolo, MT, passed away Friday, July 15, 2022 at St. Patrick Hospital in Missoula from injuries sustained from a fall at our home in Arizona in February.
Randy was born January 2, 1957 in Ronan, MT. At a young age his family moved to Missoula. He attended Hawthorne Grade School and graduated from Hellgate High School in 1975. After high school Randy enlisted in the Air Force. He was stationed in Tampa Bay, where he became a die-hard Tampa Bay Buccaneers fan. He was honorably discharged in 1982 in Great Falls. After the Air Force, Randy worked at Smurfit Stone Container until its closure, and finished his working career in Prudhoe Bay, AK, where he met numerous friends.
In 1990 Randy's pride and joy was born, his daughter Baylee. He was a wonderful dad. He loved to follow her around the country playing softball and he was so proud of the woman she has become raising her own family.
Randy met the love of his life in 2000, his wife Traci. We were married September 18, 2004. Together we enjoyed traveling, sporting events, concerts, golfing, and just hanging out with each other, friends and family.
Randy had many interests in life. Most of his interests revolved around physical activity. Randy was a work out machine! He played baseball, basketball, and fast pitch softball, but his #1 passion was handball. Through handball he met many wonderful friends from around the country. Randy established the Red Death Handball Tournament in 1998, and the last three years has brought in pros from around the world. Randy was proud of his clothing line "Red Death Nubwear", he thought he was going to make a fortune selling gear, but mostly gave it all away.
Randy lived through his friendships and family, he met friends wherever he went and retained longtime friendships. He cherished his friendships more than anything in life. To know Red was to love him.
Randy was preceded in death by his father Jim Jolliffe, brother-in-law Ken Good, father-in-law Rich Horton and four legged companion Murphy Brown.
Randy is survived by his wife Traci; daughter Baylee (Josh) Martin; and granddaughter Lynnelee; mother Lynne Jolliffe; sisters: Renon (Tim) Ford and Wanda Good; mother-in-law Marcia (Dale) Horton; nephews and their families: Chase (Anna) Ford, Riley (Danni) Ford, Craig Good and Brad Good; brother-in-law Shawn Horton and his family; his beloved dogs: Maci Mae and Charlie Shae; as well as numerous extended family and friends.
In remembrance of Red we encourage all guests to wear your Red Death Nubwear gear, Redstrong shirts or anything red. We would also like to thank the staff at St. Patrick Hospital 4 South for your amazing care and compassion.
A memorial service was held on Thursday, July 28th, 2022 at 11:00 am at the Garden City Funeral Home and Crematory, 1705 West Broadway, Missoula, MT. Memorial tributes and photos can be viewed HERE.
May 2022
Thomas Natale, Tucson, Ariz.
May 15, 1935 ~ May 27, 2022

Thomas Lorn Natale "Poppy", Sr., 87, passed away peacefully with family by his side on May 27, 2022 in his home in Tucson, Ariz.
Tom was born in Brooklyn, N.Y. on May 15, 1935 to John and Antonette (Cingolani) Natale. Tom's grandmother immigrated from Italy in the early 1900's, on the ship SS Principe De Piedmonte through Ellis Island. Following Tom's High School graduation, he joined the U.S. Marines from 1954-1958. In 1961, he met his beautiful wife, Patricia Pedrick, at Irving Trust Company on 1 Wall Street in Manhattan. It was love at first sight. They were married on May 11, 1963. They celebrated 59 years of marriage in May. His career as a fireman, lasted 20 years at Ladder 161, Coney Island from Nov. 1963-1982. There he found his love for the game of handball. His interests and talents were vast and varied, Tom was a member of USHA where he loved playing Handball in competitive tournaments and leagues across the country. He was a great singles and doubles player. He would come to win 34 Masters National Championship Titles. He was inducted into the New York Handball Hall of Fame. Moreover, Tom always put his family first as a dedicated father who taught his kids to share the same love for the sport of handball that they still carry on with today. His love for family grew as he adopted 2 girls, all while having 5 of his own. Wanting a better life for his family, they all moved to Tucson, Az in 1981 after his retirement as a firefighter. In Tucson, he chose a different career as a FedEx driver, and retired after 10 years. He enjoyed many things: traveling, building things, projects, coaching sports, playing the organ and the harmonica, singing, playing practical jokes, working out, being adventurous, and calling everyone by the name of "Charlie".
Tom's faith was important to him. He was a member of St. Elizabeth Ann Seton Catholic Church. He was a devoted husband, father, grandfather and friend. He was empathetic, compassionate, humble, kind, caring and hard working. He always put the needs of others before him, and always put a smile on everyone's face. He was a natural born leader, and problem solver. He took on difficult and unwanted projects around the house. He couldn't sit still. In the end, Tom loved watching tennis, game shows, and spending time with his family and listening to the stories and memories he created. He will be deeply missed by his family, friends, and all who knew him. Tom touched many lives, in turn his legacy will live on forever.
He is survived by his wife, Patricia Natale, sister Emily Daly, son Anthony and wife Estee Natale, son Vincent and wife Laura Natale, daughter Christine and husband Carl Porter, daughter Dora van Beverhoudt, daughter Jin-Marie and husband Frank Russo, son Thomas and wife Anne Natale, Jr., son Steven and wife Christian Natale. Grandchildren, Paul, Carl, Alex, Elizabeth, Adam, Chad, Adeya, Gabriel, Nicholas, Antonio, Gavin, Kiara, Frankie, Sienna, Aria, Sam, And Thomas Jax.
A Celebration of Tom's Life will be held at Adair Funeral Home in Tucson, Ariz. at 1 p.m. on July 31, 2022.
In lieu of flowers, please consider sending donations to: USHA.
April 2022
Donald E. Henson, PhD, Bonita Springs, Fla.
May 21, 1944 ~ April 11, 2022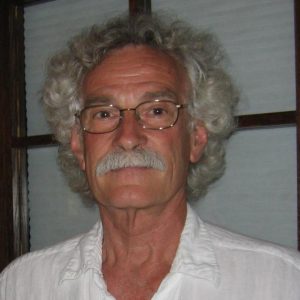 Donald E. Henson, Ph.D. 77, of Bonita Springs, FL died on April 11, 2022 in Naples, FL. Don was born on May 21, 1944 in Sterling, IL a son of the late Kermit and Charlotte (Scott) Henson. He grew up in Sterling, lived in Southern Illinois and then Springfield until he became a resident of Bonita Springs in June of 2018.
He received his Bachelor's degree in Psychology from Louisiana State University in 1968. He continued his education at Southern Illinois University where he earned his Master's in Behavior Modification in 1970 and his Ph.D. in Psychology in 1977.
His career began while he was still a student. He worked as a Graduate Research Assistant, a Visiting Assistant Professor, Research Associate, Behavioral Scientist, and Staff Psychologist. In 1983, he began working as a Medical Consultant with the Illinois Department of Human Services, Disability Determination Services, in Springfield, IL. He held that position until his retirement in 2018. He was also a member of the American Psychological Association and the Illinois Psychological Association.
Don is survived by his loving wife of 29 years, Stefany J. Henson (Steingraber) of Bonita Springs, FL; his three brothers, John Henson (Marie) of Sterling, IL, Tom Henson (Marlys) of Mesa, AZ and David Henson (Suzanne) of Chicago and his sister, Karen Garza (Robert) of Sterling, IL. Also four daughters, Michelle Petermeyer (Rick) of Springfield, IL, Melanie Derry (John) of Asheville, NC, Shannon Hemberger (Scott) of Springfield, Trisha Hibbs (John) of Orangevale, CA and seven grandchildren, Lauren, Zachary, Lilly, Quentin, Delaney, Callum, Phoebe and several nieces and nephews.
Don's pursuits were many and varied but handball in all its forms was his ongoing passion. The kingpin of Springfield handball, he was personally responsible for the "Capital Punishment Doubles" tourney. Always a superb athlete, when the occasional injury and advancing age began to supplant his youth, his guile and street-savvy made him a true chess master on the court earning him the nickname "el Gato" among his opponents. Small wonder that he began and ended his day thinking about his next game. Don loved handball. And handball loved Don. He will be missed by many.
Services for Don are being scheduled for later this summer in both Springfield and Sterling, IL and will be announced at a later date.
Memorial contributions in Don's name may be made to the United States Handball Association, 2333 N. Tucson Blvd., Tucson, AZ 85716, www.ushandball.org.
To sign his guest register or to leave online condolences please visit www.ShikanyFuneralHome.com.
Arrangements are being handled by Shikany's Bonita Funeral Home, Family Owned and Operated Since 1978.
To send flowers or a memorial gift to the family of Donald E. Henson, Ph.D. please visit the Shikany Funeral Home Sympathy Store.
Eugene "Gene" Francis Jackson, Dayton, Ohio
November 7, 1947 ~ April 3, 2022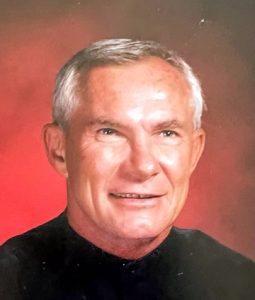 "Be comfortable with love and you will enjoy the adventure of life." Eugene Francis Jackson, lovingly known as "Gene," and "Little Gene," age 74 of Dayton, passed away Sunday, April 3, 2022. He was born November 7, 1947 in Dayton, Ohio, the son of the late Eugene C. and Marjorie (Wertz) Jackson. Along with his parents, he is preceded in death by his brother, Robert (Brenda) Jackson. Gene is survived by his son, Eugene Dario Jackson; daughter, Azucena Jackson; siblings, Patricia (Thomas) Rau, Sue (Robert) Mencia, Jeffrey (Esther) Jackson; numerous nieces, nephews, cousins, and extended family; mother of his children, Sorania Vallecillo; as well as many loving friends.
Gene was a retired teacher with Dayton City Schools, but was still very active in the lives of his students. Additionally, he continued to teach at DPS, Central State University, Xenia City Schools, and Yellow Springs Schools.
After winning the Singles Division in a handball tournament in Bowling Green, OH, Dayton's legendary player suffered a fatal head injury during the Doubles. Gene was a renowned and celebrated player and had won many trophies. However, the biggest trophies and the greatest joys in his life are his children.
Visitation and Celebration of Gene's Life will be held on Monday, April 11, 2022 from 10:00 am to 11:30 am at Presidential Banquet Center (4548 Presidential Way, Kettering, Ohio 45429). Funeral service will begin at 11:30 am. Gene enjoyed the brightness of life, so please come dressed in colorful clothing to help us celebrate. In lieu of flowers, please consider a donation to the Dario and Azucena Jackson Education Fund. More details will be available at the funeral. Please visit www.newcomerdayton.com to leave the family an online condolence.
Published by Dayton Daily News on Apr. 10, 2022.
March 2022
Angelo Fracassa, Detroit, Mich.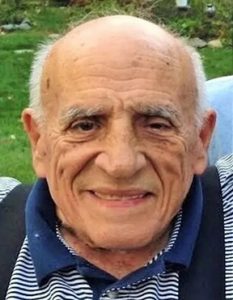 Angelo Fracassa, a lifelong resident of Detroit, passed away peacefully in his sleep on March 30, 2022. He is survived by his wife of 58 years, Anne, their six children: Angela (Phillip), John (Patricia), Elena, Paul, Jim (Moira) and Matt (Kim), his five grandchildren: Danielle (Christopher), Nicholas, Theresa (Joseph), Laura and Marcus, as well as his six great-grandchildren: Alexander, Joseph, Giovanni, Finn, Philip and Josephine. He is also survived by his younger brother, Alberto (Phyllis) as well as nieces, nephews, cousins and second cousins too innumerable to count. He joins, now, his parents, Amelia and Felice, his late first wife Ruth (mother to Angela and John), and his brothers Romeo and Guido.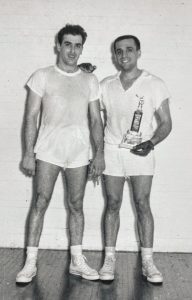 Throughout his 92 years, Angelo lived by a simple rule: When you have more than you need, build a longer table, not a higher fence. In every way that he lived, Angelo exemplified this ideal, and his effect will be felt and remembered for years to come not only within his family, but the greater Detroit community in which he lived. Angelo worked for 60 years with the Internal Revenue Service, and during his employment there he would regularly give his own vacation time to other coworkers in need. He took two buses daily to get to and from work, and when it came time for him to retire – at the spry young age of 86 – the IRS and SMART (Suburban Mobility Authority for Regional Transportation) honored him with one last ride, filled with regular riders who'd gotten to know him over decades, as well as a pair of seats pulled directly from a bus as a memento. Angelo loved to joke that he'd outlived more than a few drivers on his regular route, and it's no doubt the truth.
Angelo loved kids. For years, he could be seen driving a bright orange delivery truck – the famous Pop Truck – around to baseball games in his neighborhood, selling candy and soda to the players and spectators. This was officially a way to help defray league costs, but anyone who knew Angelo would say he did it because he loved making kids happy. When his first great-grandchild was born, the absolute delight on his face couldn't be denied, and he was in love.
Angelo loved feeding people. His daughter, Elena, and her friends, until just a few years ago, would see him at their softball games, passing out apples and making everyone happy. If you've ever attended a Brother Rice football game, coached for 44 years by his younger brother Al, you've probably received a sandwich from him – a sandwich that no doubt lives in your memory to this day. For decades, Angelo and the family ran an Italian sausage stand at the St. Raymond Apple Harvest Festival, held every September alongside the Fracassa family's dear friends (and fierce sausage competitors) the Rosenburgs and longtime buddies. If you couldn't pay for a sausage sandwich, you got one anyway. Every year for Christmas, he gifted his oldest grandchild, Danielle, with a jar of her favorite chocolate covered raisins. When his daughter-in-law Moira mentioned once that she liked the mushrooms he'd made for a family dinner, he proceeded to make them every time the family ate together. These were things he did without thinking – it was more important to him that someone else was fed than it was to make a couple dollars, or make an extra side dish for dinner.
Angelo was stubborn. His grandchildren had never known him not to walk with a cane – sometimes two canes – because he was just too stubborn to get the hip replacement he needed, let alone take anything for the discomfort he felt every day. It wasn't until the age of 80 that he finally agreed to have the hip replacement surgery he needed for decades. He still used a cane after the replacement, but the minor victory of getting Angelo to listen to a doctor's orders was worth it.
Angelo loved his family. In 2013, the Fracassa family traveled to Italy for two weeks, the first time Angelo had been there since he served in the Korean War, where he specialized in counterintelligence, and learned safe cracking and lock picking. The family visited Supino, the hometown of Angelo's parents, and had an audience with the mayor, as well as visiting with several cousins and navigating the winding mountain streets to find his parents' former home. He walked through ancient villages, and cooked huge meals for the family at night, and even enjoyed a couple glasses of wine (the rest of the family enjoyed several bottles at these meals). Throughout the trip, Angelo could be found sitting in front of the local convenience store, with other elderly Italian men, watching the townspeople go by and enjoying the day.
Has it been said that Angelo loved feeding people? During the family's yearly camping trips to Lake Superior, Angelo would, without complaint, organize and prepare huge meals for everyone in the campsite, all trucked up to Canada in a trailer painted like the Italian flag. On holidays, the family would gather to make pizza from scratch, or lasagna, or pasta, or giant sandwiches. Inevitably, at the end of these meals, Angelo could be seen eating any remaining dinner salad from a family-sized bowl. He loved to cook, and friends and family would request his skills for a day of making gnocchi or polenta.
Has it been said that Angelo was stubborn? No one could forget his wallet: held gamely closed with rubber bands and stuffed with so many receipts and photos, it was a wonder he could even sit down. When asked by his grandchildren why he kept everything – literally, everything – his simple reply was that maybe he'd need it one day.
All the stories, all the memories and anecdotes and little slivers of Angelo's personality – they don't even begin to add up to who he was. He was a presence both large and comforting, and he will be missed every day. He touched the lives of everyone he met, and his love of food, his love of family, his need to take care of everyone around him – these are his legacy. These are the important things, the ways he'll be remembered, not just by his family, but by anyone who ever had the pleasure of meeting him.
February 2022
Edward Abourjilie, Richmond, Va.
December 12, 1937- February 11, 2022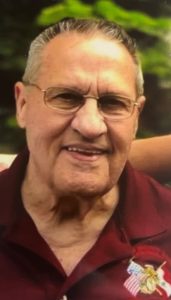 The Handball Family had one of its most fervent players and supporters die on February 11, 2022. Ed Abourjilie passed away at age 84. He played handball for 60 years and loved every minute on the court.
Ed was a United States Marine and a talented athlete who started in the boxing ring. Only his family and friends rated his affection above handball. Ed was an outstanding singles and doubles player winning many championships on the state and national levels. He was known as a fierce competitor with a deadly back-wall shot, but he was always a gentelman upon leaving the court. In addition to his deadly corner shots, he was famous for saying "that was a nice shot" followed by a gentleman's pat on the back of his opponent. Ed played handball until the last 2 years of his life.
Ed Abourjilie will always be known and appreciated for his talent on the court, his integrity, his devotion to the game of handball, and being a kind and compassionate man. In appreciation of his love of "the Elite game" his handball partners in Richmond, Virginia have made a monetary contribution in his honor to the advancement of handball among young players. Ed would want handball to live forever.
From "The Richmond Handball Group" – Harry Baldwin, Jim Carruthers, Mike Griffin, George Holzbach, Dave Pierpont, Tom Rhodes, Ed Spede
December 2021
John Arthur Reese, Jr., Salem, Ore.
Sept. 18, 1936 ~ Dec. 28, 2021
John Arthur Reese, Jr. was born to John, Sr. and Tillie Graman Reese on September 18, 1936 in Yankton, South Dakota. His early years were spent traveling around the Midwest with his parents because his dad was a professional drummer, touring with the Lawrence Welk Orchestra.
In 1946, the family moved west and settled in Salem, OR joining several members of his mother's family. Josh graduated from Sacred Heart High School in 1954. Shortly afterward, he enlisted in the Marine Corps and went to San Diego for basic training. While in boot camp, the recruits were given a chance to apply for the flight program, as the military needed pilots at that time. Josh applied and was accepted. He received his wings and commission as a Second Lieutenant, and was designated an officer and a gentleman of the United States Marine Corps in 1956.
For the next twenty-one years, Josh was an active-duty Marine officer and a fighter pilot. He flew the FJ-3, the F-11, the F-8, and the F-4. His duty stations included MCAS Opa-laka FL; NAS Atsugi Japan; NAS Kingsville TX; MCAS Kaneohe Bay, Oahu HI; MCAS Cherry Point NC; MCAS El Toro CA; MCB Quantico VA; and Marine Corps Headquarters/The Pentagon, Washington D.C.; plus two combat tours to Vietnam.
While at El Toro, he was the Commanding Officer of Marine Air Base Squadron-11. Following that, he was the Commanding Officer of VMFA 314 (Black Knights) from April 1973 until July 1974. He earned a Bachelor's Degree in Psychology and a Master's Degree in Human Resource Management through military programs. Josh and his wife, Barbara, were married in Kingsville, TX in 1964. They had celebrated their 57 wedding anniversary in 2021. Over the years, the couple regularly attended reunions for Josh's various Marine Corps squadrons.
Josh retired from the Marine Corps in 1977, and the Reese Family, which now included three daughters, moved back to Oregon to be near Josh's relatives, and settled in the Spring Valley area of West Salem. Josh loved his small farm and spent many years gardening and raising livestock. The family was involved in Polk County 4-H activities. He was a Master Gardener, a volunteer firefighter, and a member of the Spring Valley Community Association.
After he came home to Salem, Josh was active with his Sacred Heart High School graduating class, organizing and participating in their many reunions and get-togethers, all of which were very dear to his heart.
He also taught management classes for Linn-Benton Community College and was the Executive Director of Oregon Games for the Physically Limited, a non-profit organization that provided athletic and sports opportunities for Oregonians of all ages with physical disabilities. He was proud of the organization and was happy to offer the athletes with disabilities the chance to participate in sports.
In the 1980s, Josh became an advocate for peace and was active in the nuclear-freeze movement. He taught his children to respect all living things and was a staunch supporter of civil rights, animal rights, and the environment. He was a member of the Salem Humanists and a founding-member and volunteer for Oregonians for Science and Reason.
Josh's one great love (other than his wife and children) was handball. He first learned to play when he was about 20 years old, and played the game non-stop for the rest of his life, until COVID interfered in 2020. Over the years he was involved in many tournaments, both as an organizer and as a participant. In 2009, the World Handball Championships were held in Portland, and he won in his age bracket, becoming a World Champion.
Josh created his whole life as being of service – serving his country, his family, and his community – and he was a life-long learner, full of curiosity about the world. He taught himself to play the guitar, the ukulele, and he took piano lessons for many years. He took painting classes and horseback riding lessons; he practiced speaking Spanish whenever he had the chance; he excelled playing bridge, poker, and chess. One of the first people to get a personal computer when they became available, Josh was always up-to-date with the latest technology and spent many an evening playing strategic, action role-playing video games.
Josh passed away from complications after surgery on December 28, 2021 in Portland. He is survived by his wife, Barbara; daughters Elisabeth, Mary and Julia; son-in-law Frank (Mary's husband); his brother David; a niece and two nephews, and a group of Graman Cousins.
One-of-a kind and irreplaceable, Josh will be sorely missed by so many. His family intends to honor him by carrying on and growing his legacy of responsibility, curiosity, creativity, and kindness.
Burial will be in the spring at the Spring Valley Cemetery, with full military honors.
In lieu of flowers, please make a donation to an organization that you believe is making a difference in the world, or you could simply perform a random act of kindness as you go about your daily life.
Larry K. Shankweiler, Allentown, Pa.
Jan. 11, 1933 ~ Dec. 13, 2021

Larry K. Shankweiler, 88, of Allentown, passed away December 13, 2021 in Whitehall Manor. He was the loving husband of the late Nedy C. (Claman) Shankweiler. Born in Allentown, he was the son of the late Kermit D. and Marion (Wuchter) Shankweiler. Larry graduated from Allentown High School in 1950. He served in the U.S. Army during the Korean War. He taught for 31 years as an instructor for Lehigh Valley Vocational School. Larry belonged to the Allentown YMCA and was a U.S. Handball member. He will be deeply missed.
Survivors: son- Larry S. and wife Susan Shankweiler of Manhattan, KS, daughter- Linda S. Shankweiler and husband Scott Burnet of Allentown, grandchildren Austin and Caylin, nieces and nephews- Ann Louise Carpenter, Stephen F. Carpenter, Paula Burke and Joseph Stelmach. He was predeceased by his son- Ronnie.
A viewing was held Friday, December 17 with a Service to follow at 11AM in Kohut Funeral Home, Inc. 950 N. Front St. Allentown, PA 18102 and laid to rest in St. Marys Ukrainian Orthodox Cemetery.
In lieu of flowers, donations can be made in Larry's memory to the Wounded Warriors Project or to Whitehall Manor care of the funeral home.
A tribute from Larry S. Shankweiler (son)
My father was an avid handball player all his life.  He started playing one-wall handball at the age of 11 or 12 years old at Jordan Park, in Allentown, PA.
He played until the age of 75 or so.
He was only 5'-2" tall. He did not have the power like a lot of the other handball players do, but he was quick with his hands and feet, had great ball control and placement and had one hell-of-a fly kill shot.  His game was up front, making guys run the court back and forth and side to side, and just simply wore them down.  I should know, he did that to me when I was playing with him back in the 70's when I was a teenager.  He showed no mercy.
More importantly, he was well liked by all who have met him.  He had an infectious laugh recognized by all his friends.  An easy going guy, out-going and friendly to all.  He didn't not show too much emotion and never swore on or off the court.  He just simply played handball to his best of his ability.
I was fortunate to play handball with him starting at the age of 9.  I played at Jordan Park with him and his close knit of friends until I left Allentown at the age of 20.  We have a father-son doubles championship title together in 1975 and I was lucky to beat my father for the only time in my life in 1978 for the Allentown singles championship…..my last year in Allentown before moving onto Kansas State University and then to California to work and raise a family.  I am back in Kansas for the past 24 years now.  I still keep in touch with some of the remaining handball players from Allentown.
After I left Allentown, my Dad started to play 4-wall so he can play year round.  He started playing 4-wall at the late age of 47 or so.  He played 1-wall all summer long at Jordan Park, then he played 4-wall during the colder months at the Allentown YMCA, Jewish Community Center and the Allentown Racquet Club.
He also started playing in regional and state tournaments in both 1-wall and 4-wall.  Then at the national level as he developed his skill as he aged.
On my last count, he had over 60 – 70 trophies and plaques in the basement of our old house in Allentown.
He has won the 1-wall National Singles Championship 3 years in a row for the Veteran Super Singles in 1998, 1999 and 2000.  And again in 2002.  He has won the 4-wall National Championship June 1999.  These are the years I know about.  He probably has several other national titles  that I can't remember that he won.
He also won several Pennsylvania State tournaments and Eastern Regional tournaments.  He also participated in doubles tournaments.
I don't know all the different divisions he played in over the years, but they were the tournaments for the masters, golden masters, veteran supper singles, etc.  Basically 55 years old and older.
Ha has several articles written about him over the years in the local Allentown Morning Call Newspaper.
He has numerous appearances in the USHA Handball Magazine.  The one's I know of are from Dec. 1978, Oct. 1998, Aug. 1999, Oct. 1999, Oct. 2000, and Oct. 2003.  Those are the ones I know of because I found the copies of these magazines after he passed.
He also has an appearance in Sports Illustrated Oct. 1999 Faces In The Crowd. I attached a few pictures and articles of my Dad (See gallery).
I very proud of him and I wish I could have continued my handball career alongside him.
But I will always have found memories of us playing handball at Jordan Park.  The camaraderie with my Dad and all our friends was special.
If there is a handball hall of fame, my father would be well deserving of this honor not just because of handball ability and the number of tournaments he has won, but for being the great guy he was on and off the court.  Small in stature, but big in everybody's heart.
I'm sure he is playing handball once again in the heavens above with all his buddies that have passed in previous years.  It will be bitter-sweet for them….they get to be with a good friend once again…….but…..they will still be hating that fly kill shot of his.
Rest in peace Dad.  I love you and miss you already!
Your son….
Larry
Thank you for taking the time to read this. Handball was great for my Dad, but my Dad was great for handball.
The Morning Call 5-5-1988(pdf)
The Morning Call 8-30-1999(pdf)
November 2021
Robert Philip Lindsay, Ft. Worth, Texas
Oct. 19, 1942 ~ Nov. 15, 2021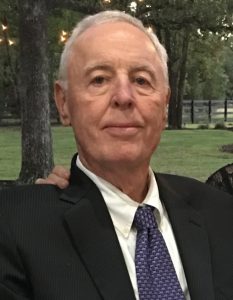 Robert Philip "Bob" Lindsay, 79, passed away on November 15, 2021. He was a loving husband, father, grandfather, brother, uncle, cousin, and friend. Born on October 19, 1942 in Dallas, Texas to Robert Linford Lindsay and Thurston Patricia Tipton.
As a child, Bob fell in love with sports, a love that lasted his entire life. He excelled in every sport he ever played, but eventually found the sport he was most passionate about, handball. Bob graduated from Wichita Falls High School and went on to play handball for and graduated from the University of Texas where he won two collegiate national championships in 1965 and 1966. He also won the Open Doubles National Championship in 1966. Bob then took up racquetball, and won many tournaments, including the 45+ Doubles National Championship in 1989 and 1990. Bob was later inducted into the University of Texas Athletic Hall of Fame as well as the Southwest Handball Hall of Fame. Bob's involvement in sports continued for his entire life from coaching many of his daughters' teams to being an ardent fan of the Texas Longhorns, Dallas Cowboys, the Chicago Red Stars and the US Women's National Soccer Team (including cheering them on to a World Cup victory in France in 2019).
After college, Bob followed in his dad's footsteps and went to work in the oil and gas industry where he met many of his lifelong friends. He worked for many companies during his 58-year career, including getting to work with his dad and owning several other companies. He prided himself on having worked every role on a drilling rig, and he epitomized hard work.
Bob met the love of his life, Theresa Ann Beam Lindsay, in a marathon training group in Wichita Falls, and they were married in 1984. They were very active together, running many marathons throughout the United States and playing countless hours of tennis with their best friends. They were very involved in their communities in Wichita Falls, Denton and Argyle, and Bob loved giving back. Bob and Theresa were founding members of Grace Heritage Church, where he was baptized, and he cherished the church's community and fellowship. Bob and Theresa were later members of Cross Timbers Church.
Bob absolutely loved his family. He adored his younger brother, Jerry Vern Lindsay, and he cherished their close relationship and the thousands of memories they shared. Bob was a kind and generous man who would do anything for the people he loved, especially for his daughters. His heart for others made a difference in so many lives. Bob never met a stranger that he didn't want to get to know, and he enjoyed telling (and re-telling) stories and making people laugh. There's nothing he loved more than sitting in his favorite chair, enjoying a drink, and laughing with the people he loved most.
Bob is survived by his wife, Theresa. He is also survived by his brother Jerry Vern Lindsay (Kris); his daughters, D'Ann Dubois Kantarski (John), Lea Lindsay Bennett (Philip), Dakotah Lindsay, and Savannah Lindsay Hudgins (Ryan); his grandchildren Brandon Pirkle, Summer Pirkle, Bailey Bennett, Barrett Bennett, Ryli Hudgins, and Ford Robert Hudgins; great-granddaughter, Paisley Bennett; nephews, nieces, cousins, family and dear friends.
Bob is preceded in death by his parents, Robert Linford Lindsay and Thurston Patricia Tipton, and his beloved bonus mom, Laura Caroline "Shorty" Lindsay.
A celebration of life will be held December 4, 2021 at 11:00 AM Central at The Village Church – Highland Village at 1700 Highland Village Road, Highland Village, TX 75077. In recognition of Bob's bright personality, please wear bright colors.
In honor of his love for his family, in lieu of flowers please consider a donation to his great-granddaughter, Paisley Bennett, who is battling neuroblastoma.
Paisley Bennett
℅ The Bennett family
5 Horseshoe Drive
Highland Village, TX 75077
October 2021
Christopher Myles Foley, MD, Dellwood, MN
Chris Foley, 71, passed away peacefully on October 15, 2021 after an unexpected illness. Chris was born to Logan and Mimi (Zoccola) Foley on May 8th, 1950 in South Orange, New Jersey. After losing his mother during childbirth, he was raised by his aunt and uncle Ruth and Frank Zoccola who resided in Cleveland, OH. At age 12, he moved to Minnesota and resided in North Oaks with the Zoccola family. He graduated from Mounds View High School in 1968 where he was captain of the swimming and golf teams. He first met Janet (Sorensen) at Mounds View and after being told by a friend that she was too tall for him, the two would go on to share a lifelong relationship that would transcend his final day. They were married in 1975 at Prince of Peace Church in Roseville, MN. After high school, Chris graduated from the University of Notre Dame in 1972, followed by the University of Minnesota School of Medicine in 1976. In 1979, he finished his residency and began his medical practice at St. Joseph's Hospital in St. Paul, MN. His work in the HealthEast medical system as a practicing physician and internist spanned 22 years, which included leading the building of the integrative medicine program at the HealthEast Healing Center and the opening of Woodwinds Health Campus in Woodbury, MN. In 2001 with Jan at his side, he founded Minnesota Natural Medicine which soon became a pillar of integrative and functional medicine in the state and nation. Along with his hardworking team, he has since cared for thousands of patients and even assisted them during the time his condition worsened. Undoubtedly, his primary professional passion lay in helping people.
Chris was truly, all-around, one of the good ones. Outside of medicine, his passions revolved around his family. He was a loving and dedicated husband, father, son, and brother; a generous neighbor and friend; a brilliant and compassionate physician. He was a truth-seeker in both faith and knowledge. Chris played and promoted handball as often as able, part of a unique troop of athletes keeping the "perfect game" growing in Minnesota. He passionately lived a full, boundless life that included the outdoors, Hobie kayak boating, biking with Jan, and playing/singing with his guitar or banjo. He was proud of his grandchildren and taught them how to be healthy, bike, and make the best popcorn. He loved his dogs Luther & Sligo ("the hounds") dearly and always found an inner peace in the Wisconsin north woods sitting on a deck listening to good Irish music. Quick-witted and never shy, he could be counted on to willingly share a story or conversation over a pint or a dram. He will be gravely missed by all whose lives he touched.
Chris is survived by his loving wife of 46 years, Jan; their 4 sons, Logan (Amanda), Donovan (Wendee), Griffin (Sarah), Quinn (Jessie); 8 grandchildren, Lillian, Marian, Catherine, Vince, Maximus, Brianna, Gloria, and Paisley; sister, Bry; brother, Bob; and many extended family members. He was preceded in death by Mimi and Logan Foley; and Ruth and Frank Zoccola.
Visitation will be held at St. John the Baptist Church (835 2nd Ave NW, New Brighton, MN) from 5-8pm on Fri 29 Oct. Funeral service will be held at the same location at 10:30 am on Sat 30 Oct. with luncheon to follow. In lieu of flowers, memorials are preferred in his name to one of his many passions: St. John the Baptist Catholic School in New Brighton, MN (https://stjohnnyb.org/), Nativity Catholic School in Burke, VA (https://nativityschool.org/), Soldier's Angels (https://soldiersangels.org/), or the United States Handball Association First Ace Fund (https://www.ushandball.org/product/first-ace-development-fund/).
Philip M. Raimondo, Columbus, Neb.

Philip M. Raimondo, age 59, peacefully passed away in his home on Sunday, October 3, 2021 surrounded by his loving family.
Mass of Christian Burial is 10:30 a.m. Friday, October 8, 2021 at St. Isidore Catholic Church in Columbus. Visitation is Thursday from 4:00-7:00 p.m. with a 7:00 p.m. Vigil Service at St. Isidore Church. Visitation will continue Friday morning from 9:30 – 10:30 a.m. also at the church. Burial is in the All Saints Cemetery in Columbus. Phil was an active member of St. Isidore Catholic Church and a 3rd Degree Knight with the Knights of Columbus Council #12086.
Memorials may be directed to the wishes of the family for further designation.
The Vigil Service and Mass will be broadcast on the McKown Funeral Home Facebook page. You can access the Facebook page by clicking here.
Phil was born on November 10, 1961 in Hancock, Michigan. He was the first of four children of T.R. and Jeanne (English) Raimondo. Phil moved with his family to Buffalo, NY as a child. They all moved to Omaha, NE, and Phil attended Millard High School. Phil attended college at Purdue University, where he met the love of his life, Mary Zuber, and their very good friends Steve & Gretchen Klesker. Phil and Mary were united in marriage on June 9, 1984 in Ft. Wayne, IN.
Phil loved attending the College World Series every year in Omaha, NE. He also enjoyed cheering on his alma mater – the Purdue Boilermakers – as well as the Nebraska Cornhuskers and the Buffalo Bills. His passion for sports also extended to regularly playing handball and baseball, participating in multiple tournaments, leagues, and little league coaching positions. In the last year, Phil played Right Field for the Omaha Cowboys.
Phil worked hard all his life. He started at Behlen Mfg. Co. in 1990. Prior to being named Chairman & CEO in 2019, he held a variety of positions in his 31 years with the company, including President & CEO (2006), COO (2001), President of International and Diversified Products (1999), Director of Quality and Human Resources (1998), Manufacturing Manager (1995), Regional Plant Manager in Goshen, IN (1993), and Quality Manager (1990).
Phil was involved with the efforts at Behlen in receiving the following awards: Metal Building Manufacturers Association Safety Award Program (2005-2014), Training Magazines Top 100 (2001), Nebraska Edgerton Quality Award (2000 & 2005), and ISO9000 Certification SGS (1999).
Before working for Behlen Mfg. Co., Phil worked for HMT Technology as a Test Manufacturing Engineering Manager (1989) in Fremont, CA, and for Control Data Corp as a Test Manufacturing Engineer and Manufacturing Unit Manager (1984) in Omaha, NE.
Phil received his BSEE ('84) and MBA ('98) degrees from Purdue University. Phil received an ISO9000 Lead Auditor Certification in 1996 and was an Edgerton Examiner from 1997-2001.
Other achievements include Cattlemen's Ball of Nebraska Underwriting Committee (2021), University of Nebraska Medical Center Board of Counselors (2019-2021), Nebraska State Chamber of Commerce Board Member (2017-2021), National Association of Manufacturers Board Member (2016-2021), Nebraska Diplomats Member (2016-2021), Member of Great Plains State Bank Board of Directors (2015-2017), Columbus Area United Way Board Member (2012-2014) and Campaign Chairman (2013), Nonproliferation Policy Education Center (Edgerton State Quality Award) Board (2010-2014), Metal Building Manufacturers Association Board of Directors (2005-2015) and Executive Committee Chairman (2009), St. Isidore Parish Council (1998-2001) and President (2000), and Columbus City League Little League Baseball Coach (1996-2008).
Phil and his father, T.R., are the only father & son who have served as Committee Chairmen of the Board of Directors of the Metal Building Manufacturers Association.
Phil was a family man. He was happily married to Mary Raimondo for 37 years and raised five wonderful children. He shared his passions, travels, and love throughout his 59 years that his family will talk about and replicate for years to come.
Phil enjoyed regularly taking his family to Cedar Point to ride the roller coasters. In recent years, Phil expanded his travel, including vacations to Yellowstone & Grand Teton National Parks, Southeast Asia, Positano in Italy, and Santorini & Athens in Greece. Phil & Mary were often accompanied in their travels with their good friends Mike & Wendy Bressler.
Phil is survived by his wife Mary, and children Rachel (Brandon) Hays of Columbus, Matthew (Kayla) Raimondo of Omaha, Nicholas (Katy Dyas) Raimondo of San Francisco, CA, Patrick (Kayla) Raimondo of Haines, OR, and Natalie Raimondo of Lincoln. Phil has three grandchildren Henry, Emma, and Colin with one more on the way. He is also survived by his Father, T.R. Raimondo of Columbus, siblings Tony (Sharon) Raimondo, Jr. of Columbus, Linda (Tom) Bock of Columbus, and Diana Raimondo of Tinley Park, IL, and thirteen nieces & nephews.
Phil was preceded in death by his mother, Jeanne Raimondo.
September 2021
Burns Macdonald III, Richmond, Calif.
Feb. 10, 1928 ~ Sept. 13, 2021
Burns Macdonald, nuclear physicist, scout leader, handball coach, and ideal pandemic companion, died at the end of the day, after enjoying dinner and a bit of TV with his wife, slipping away as gently as he lived.
He was married for forty-five years to fellow physicist Marian Whitehead and is survived by her niece, Cynthia Whitehead. He also leaves his late sister's children, Malcolm Lewis and Robin Marchese, and his second wife, Jane Lundin, with whom he shared two and a half short years of love.
We will all miss him forever.
August 2021
Ivan R. Lamport, Silvis, IL
Ivan R. Lamport, 103, of Silvis, Illinois, died Tuesday, August 17, 2021, at New Perspective Senior Living, Silvis.
There will be no public services. Cremation will take place at Trimble Crematory, Moline, under the direction of Trimble Funeral Home & Crematory. Memorials may be made to the Shriners Hospitals for Children.
Ivan Richard Lamport was born October 21, 1917, in Dahlgren, Illinois, one of eight children of Asby and Matilda (Burton) Lamport. He married Esther Needham on May 30, 1940, in Peoria, Illinois. She died July 29, 2016. He worked for Caterpillar from 1936 until retiring in April of 1983.
He was an avid handball player for many years, serving as chairman of the Peoria Handball Club. He also was a talented pool player.
He is survived by four children, Michael Lamport of Gold River, California, John Lamport of Florida, Marilyn and Douglas Blauser of Kansas City, Missouri, and Janet and Greg Pelz of Washington, Illinois; seven grandchildren; and eleven great-grandchildren. He was preceded in death by his parents; wife, Esther Lamport; and seven siblings.
The family invites friends to share stories and condolences at TrimbleFuneralHomes.com.
To send flowers to the family of Ivan R. Lamport please visit our 
Tribute Store.
July 2021
Thomas "Tommy" Hays Burnett, Springfield, Mo.
Dr. Thomas (Tommy) Hays Burnett, passed away surrounded by his loving family on July 22, 2021. He was born in Smackover, Ark., on September 27, 1944. He filled his childhood in Smackover with family, friends, and athletics. He was a standout football, basketball, and track and field athlete for the Buckaroos. He also excelled in baseball and swimming. Upon graduation, the University of Arkansas offered him an athletic scholarship in both football and baseball, and Tommy chose to join his older brother Bobby as a receiver for the Razorbacks. He was a member of the 1964 National Championship team and was named All-Southwest Conference and led the team in receiving his senior year. His junior year he was drafted by the Pittsburgh Steelers but decided to stay for his senior year and finish his college career at Arkansas. During his three years on varsity the Razorbacks were 29-3. He also ran track for Arkansas, excelling in the 100-yard dash (fastest time 9.7 seconds) and the 400-yard relay.
After his senior year he was signed by the New York Jets where he played with Joe Namath for two seasons, including a Super Bowl III championship. He played a short time with the San Diego Chargers before retiring from football and beginning a lifelong career in education. After completing his doctorate at Texas A&M in 1972 he was hired at Missouri State University as a professor in the Physical Education, Recreation and Leisure Studies department (now the Department of Kinesiology). He was soon promoted to Department Head and excelled in that role for over two decades while continuing to teach. His signature Recreation Administration class, "ToBo" helped shape two generations of Recreational Administration professionals and he loved teaching it. After retiring from administration, he continued to teach until retiring in 2020 after four and a half decades in the classroom. Although he had a passion for teaching and administration, he found the most joy and reward in playing and coaching the sport of handball.
He began playing, and was very successful, soon after his retirement from football and loved the sport for the rest of his life. He taught thousands of students to play handball at Missouri State and founded the Missouri State Handball Team in 1987, which he guided into the most successful collegiate handball program in the world. His teams boasted 15 national team championships, 16 national women's championships, and 8 national men's titles. His program produced dozens of All-American players, national champions, a world champion, and impacted hundreds of college athletes. He also served as the National Collegiate Handball Commissioner for several years. In 2011, the Missouri State Handball program was inducted into the Missouri Sports Hall of Fame and in 2020, his women's team was inducted. Tommy himself was inducted into seven (7) Halls of Fame and in 2017, Missouri State University named their handball courts the Dr. Thomas H. Burnett Handball Courts.
All of his professional accolades and accomplishments, however, pale in comparison to his favorite role as a father, grandfather and mentor. In 1965, Tommy married Jo Belle Hailey and they were married for 26 years. Tommy and JoBelle have three children: Dr. Greg Burnett (wife-Melinda), Jeni Hopkins (husband-Scott), and Jeff Burnett (wife-Courtney). In 1995, Tommy married Tammy Boyd and adopted and embraced a daughter, Sharayah Domerese (husband-Matt). Tommy cherished his children and was the best dad they could have ever hoped for. He coached their football, baseball, and basketball youth teams, along with other activities, and never missed a game or endeavor. He was a supportive and loving father. He loved sharing his passion for sports with them and his love for nature, often taking them camping and on hikes. He loved animals and growing and eating vegetables. He was as involved a father as anyone on the planet and truly loved being around his children until the grandchildren came along. His grandchildren included: Hailey Jo Hopkins (Jeni), Nick Jeffrey Burnett (Jeff), Hayden Thomas Hopkins (Jeni), Isaak Thomas Burnett (Greg), Allison Belle Burnett (Greg), Zoe Renea Raleigh (Sharayah), Brynlee Olivia Burnett (Jeff), and Harper Grace, Taylor Jo, and Ella Kay Domerese (Sharayah).
He adored and loved his grandchildren and enjoyed immensely spending time with them and watching them play sports and be involved in activities. He was always positive and motivating. His inspirational gift stemmed from not just seeing potential in someone but motivating them to reach it.
His magnetic personality was filled with an energy, enthusiasm, and a passion for life that was contagious. Anyone who met him wanted to know him. Anyone that knew him loved him. His sense of humor was unmatched, and his larger-than-life personality touched many. He lived life with fullness and a spiritual love for all. He is remembered and missed by so many. He was preceded in death by his parents, Clell and Frances (Myers) Burnett and his older brother, Bobby Burnett. He is survived by his wife, Tammy, the children, and grandchildren mentioned above, his younger brother, Bill Burnett (wife-Linda), sister in-law Dorothy Burnett and a host of cousins, nieces, and nephews. A Celebration of Life is planned for September 18, 2021, and further details will be announced by the family. Handball was a big part of his life, and his legacy will live on in his Missouri State University Handball Program.
In lieu of flowers or gifts, donations to the Springfield Handball Club supporting MSU Handball would be appreciated. Make checks payable to Springfield Handball Club, and send to 1433 E. Stanford, Springfield, Missouri, 65804, or PayPal to, MSUHandballTeam@gmail.com. You may also choose to donate to the Michael J. Fox Foundation supporting Parkinson's research.
The strength of the wolf is in the pack, and the strength of the pack is in the wolf.
June 2021
Thomas Lloyd Penick, San Diego, Calif.
May 4, 1935 – June 28, 2021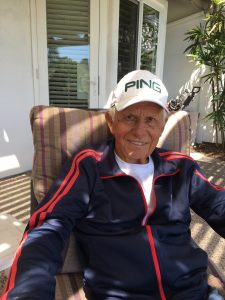 Tom Penick was born in San Diego, California in 1935, the only son of Lloyd and Mildred Penick.  He was the youngest of five children, with four older sisters. Tom married and helped raise three children, Pamela, Marc and Tim Penick. He worked under his father, Lloyd Penick, and managed the family construction business along with his family partners for 40 years. He was a hard-working construction contractor who brought his two boys Marc and Tim into the business.
Tom was athletic, wrestling in high school, golfing his entire life, playing 4-Wall Handball for 15 years, then switching to racquetball for 30 years. During his handball days, he was one of the top A level players in San Diego, winning the San Diego County Singles Championship in 1971. Tom also loved to play handball doubles, usually teaming with Art Savage or Dr Harry Maas over the years.  Tom played handball in San Diego during the Mel Gorham's and Paul Haber years.  Tom also played and trained with Don Duarte and Don Chamberlin, the two young up and coming San Diego handball stars.  Back and shoulder issues caused him to switch to racquetball in the late 1970s.  He played for many years at the former Atlas Health Club which boasted large and competitive handball and racquetball groups.  Tom played NMRA and USRA and Senior Olympics age group doubles for many years, winning over 40 age group doubles titles with numerous partners.  He was a tenacious right side doubles player in racquetball. He was also a skilled golfer, shooting his age more than once, and gathering 10 hole-in-one certificates over the years.
He taught his hyperactive eldest son, Marc, how to golf on the local course where he lived, at Ocean Hills Resort in Oceanside.  He lived with his wife of 17 years Karin Walton.  Tom was very active through age 85, playing pickleball each morning and golfing each afternoon. It was his way of life.
Tom is survived by his wife Karin, his three children, fourteen grandchildren and ten great grandchildren. He was a special guy who was loved by friends and family. Tom passed at age 86 on June 28, 2021, resting at home, perhaps looking forward to new adventures. We will miss him dearly.
Milford Jorgensen, Knoxville, Tenn.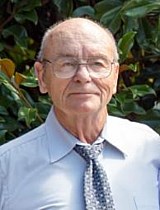 Milford Ernest Jorgensen passed away on June 17, 2021. He was born on the family farm in Guthrie County, Iowa on December 5, 1934. Milford was a retired engineer and worked at John Deere from 1959 until 1986. Much of his life as a father was spent living in Ankeny, Iowa before moving to Knoxville, Tennessee after retirement. He is preceded in death by the love of his life, his wife Deborah Louise Jorgensen, as well as his parents Ernest Andrew and Alta Iona Jorgensen, and brother Cecil Jorgensen. Milford and his wife were both members of the Oasis Institute since 1995.
Milford fell in love with Debby at first sight, proposing after only a few dates. He then devoted 64 years of marriage caring for her every need before her passing. Throughout his life, Milford demonstrated his love for friends and family by taking on responsibility. It was of the utmost importance to him that everyone in his life felt safe, that their needs were met. He was a do-it- yourself kind of man, and never encountered a problem in the home he couldn't fix. As the provider, he found joy in his service and duty to family.
For Milford, the Iowa country boy at heart, modesty was a virtue. He'd often jokingly bragged about his "royal heritage" which was not any nobleman but rather a servant, the King of Denmark's gardener. And while he remained humble with a self-deprecating wit, he was serious about the project of self-improvement. As a young man, he was driven to get his education in Agriculture Education from Iowa State, paying his own way. He passed his spark of curiosity and thirst for knowledge onto his children, deeply instilling in them the value of education.
His children and grandchildren also have fond memories of Milford's humor. They'd howl in laughter whenever he'd turn his eyelids inside out. He created non-stop giggling by his grandchildren and great grandchildren as he would attempt to count all their ribs to make sure none were missing.
Milford is survived by daughters, Joan (Curtis) Wells and Anne Victoria; sons, Ned (Brenda) and Matt (Jamie) Jorgensen; grandsons David Wells, Braden Wells, Andrew Jorgensen and Blake Wahlert; granddaughters, Amy Wells, Ashley Bash, Rachel Emmert, Cade Jorgensen, and 12 great grandchildren, as well as, his sister Joyce Beasley.
One of Milford's greatest passions was handball. He was first introduced to the sport by his father-in-law Ralph Chism who gave him a pair of handball gloves for Christmas. Known for his infamous Z-serve, Milford made lifelong friends playing the sport and passed it down to his children and grandchildren. Like his father-in-law before him, he played until he was 86.
Milford enjoyed traveling with Debby. They ventured to places like Ireland and Niagara Falls, but were sure to travel through the states to meet up with friends and family. However for Milford, it was always important for him to return back to his humble roots in Guthrie Center, Iowa for his yearly high school reunions. He and Debby were the only couple of their class to marry. He is at peace now, reunited with her.
A call at convenience for Milford will be held Tuesday, June 22, 2021 from 10:00 AM to 6:00 PM at Mynatt Funeral Home Halls Chapel. A funeral service will occur Wednesday, June 23, 2021 at 10:00 AM and may be livestreamed viewed at www.facebook.com/hallslivestream. An interment to follow will occur Wednesday, June 23, 2021 at Greenwood Cemetery.
In lieu of flowers the family would like donations to be made to the Bethel Mission Shelter, 1310 6th Ave, Des Moines, Iowa (www.hopeiowa.org) or to the First Ace program for youth handball at ushandball.org. Condolences for the family may be shared at www.mynattfh.com.
May 2021
Thomas J. Schoendorf, Greendale, Wisc.

Thomas J. Schoendorf born August 14th, 1931 in Milwaukee, WI set sail for distant shores into the Great Eastern Sun on May 12, 2021. His send off was peacefully provided with loving care by the staff at Angels Grace Hospice in Oconomowoc. The Schoendorf family holds Angels Grace in gratitude and thanksgiving for the care provided to Tom. He is survived by sons Karl and Michael (Mary Jo) and grandchildren, Lauren, Eric and Julia. He loved all of them immensely. Tom always lovingly held his sweetheart close to his heart, Kathleen,who passed on November 8, 2013. Tom is further survived by sister, Mary Koehler, brothers: William Schoendorf and the late Joseph Schoendorf Jr. (Sally Schoendorf).
Tom leaves a legacy of kindness, humility, integrity and above all playfulness. Tom lived a full life. His handball, sailing and golfing comrades can attest to his championship spirit displayed whenever participating in sport. Tom won over 20 State and National Handball Championships, both 4-wall and 3-wall which was a lifetime achievement. Most treasured to Tom beyond his family was his handball competitors throughout the United States and life long friends at the Milwaukee Athletic Club, Jewish Community Center and the West Allis Racquetball Club.
Tom also brought his championship spirt to yacht racing. Multiple Chicago Mackinac overall and division wins were also included in his achievements with his brothers Joseph and William . Hope, Gypsy, Blitzen, Comanche and Odin were the yachts that brought great joyous fun and competition with life time friends. The Schoendorf family thanks all the kindness shown to them. Memorials in remembrance of Tom can be sent to La Causa Crisis Nursery Respite Center, 522 W. Walker Street, Milwaukee, WI 53204. A private family celebration of Tom's life will be held.
Richard Lee, Seattle, Wash.
May 5, 1933 – May 2, 2021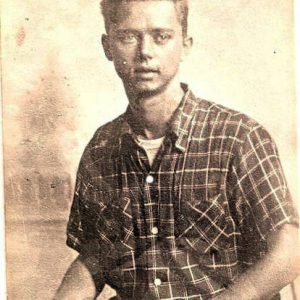 Richard Lee was a loving father and grandfather. He died in his home on May 2, 2021 at age 87.
Richard LOVED handball. As a young boy of ten, he and his sisters would play one wall in New York. Later in Aurora, Illinois, he started playing four-wall, and for decades competed in various competitions. His rival at the time was often Denny Malmgren and he had loads and loads of trophies displayed in his home kitchen. He continued to play in Seattle into his seventies and was incredibly sad when he had to give it up. It was a huge, important part of his life.
His jobs included many years as a social worker and a few in the computer industry. His family will miss him dearly. He is remembered for his dry sense of humor and wit, his avid reading, and keen intellect.
Richard is survived by his wife, Marianne, his two children and two grandsons.
April 2021
Steve Bauer, Littleton, Col.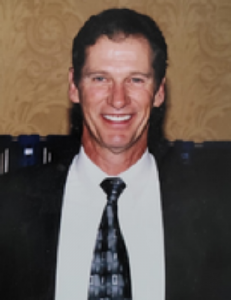 Steven Lawrence Bauer was a caring father, grandfather, brother, uncle, and friend. He died in his home on April 9, 2021 at the age of 72.He was born to George and Catherine Bauer on February 24, 1949. After graduating from Littleton high school, Steve served in the United States Marine Corps. He then played football as an All American at Mesa University. He went on to play football on a full-ride scholarship for the Lobos at the University of New Mexico and for the Hawaiians in the World Football league. He caught the Hawaiian's last touchdown pass.
Steve proved to be a very hard worker. He spent his childhood working on his family's farms. He also created a successful career as a Realtor.
His passions included family card games, golf, and handball. He played at the pro-level and was inducted into the Handball Hall of Fame in 2006.
Steve is survived by his three children, Justin, Mysti, and Melissa. Also, his six grandchildren, Alexis, Katrina, Dustin, Taryn, Kobe, and Jameson.A funeral service is scheduled for 11:15 am on Thursday, April 22, 2021 at the Fort Logan National Cemetery. In lieu of flowers, please donate to the Costigan Youth Handball or the Colorado Handball Association and note: In Memory of Steve Bauer.
Dr. James Turman, Edina, Minn.
Dr. James Calvin Turnman, Ph.D. Age 74 of Edina, MN, died peacefully with his wife holding his hand on April 7, 2021. Devoted husband to Susan, wife of 32 years, brother to Bill Turman of California, father to Adam (Sara) Turman, Karen Turman, Betsy (Jay) Stockwell, and Joe (Josette) Jollief, uncle to William (Jennifer) Turman, Grandfather "Buzz" to Ada and Mae Turman, Gavyn and Claire Jollief, George, Marian and Jake Stockwell, and Frankie (Bryant) Abbot. Dr. Turman was born March 14, 1947 to Evelyn and Calvin Turman in Hanford, CA.He spent his teen years in Orinda, CA and graduated from Miramonte High School. A man who highly valued education, he earned his BS at California Polytechnic State University in San Luis Obispo in 1970, his MA at the University of California Berkeley in 1974, and his Doctorate in Kinesiology at the University of Minnesota in 2000.He served as Assistant Vice Provost for Student Affairs and Director of Recreation Sports at the University of Minnesota for over 30 years. In his youth, Jim loved spending time at Lake Tahoe. He was very athletic, wrestling in high school and earning national titles in handball as an adult.Later in life, he enjoyed golf, Westerns, his devoted lapdog Louis L'Amour, time at the family cabin, trips to CA, and watching the sunset from his boat on Mille Lacs Lake. He was a proud "Grandpa Buzz" teaching his kids and grandkids how to fish.Celebration of his life will be held at a later date. In his honor, please raise a toast to your family and loved ones!
February 2021
Livingston (Liv) Baker, Sarasota, Fla.
Livingston Baker, a very good handball player at the West Side YMCA in New York City, passed away in February.Liv, who was 84, played mostly in East Coast tournaments. Records show that in the 1969 New York State Tournament, he finished second in the open singles to New York Athletic club star, Jack Walsh. In that same event, he and Richie Greenwald were open doubles runners-up to Pat O'Keefe and Jim Fitzgerald. In the 1996 Albany Open, he was runner-up in super singles to John Bike Sr.A story about Liv Baker and a tournament in Cleveland during the winter goes like this. He drove from the New York Metropolitan area to Cleveland in a snowstorm and because of the driving conditions, he got to the tournament two hours past his first match time. This was during pre-cell telephone days, so he could not communicate with tournament officials about his delay. Upon his arrival, he was told that he had forfeited his match.Growing up in Teaneck, N.J., Liv was a three-sport athlete (football, basketball and baseball) in high school. He went on Yale, where he earned a bachelor's degree. From there, he decided upon a law career, which led him to a JD at the Michigan University Law School and an LLM at New York University. He served in the U.S. Army in the 1960s.In 1975, he became a professor in the Law School of Seton Hall University, a position he held for more than 30 years. He was an associate of the Rockefeller Brothers Fund and a human rights officer of the United Nations. In addition, he served as an elder in the Presbyterian Church and taught Sunday School.He leaves his wife, Ruth, and daughter, Genevieve, along with his brother, Robert.Contributions in the name of Liv Baker should be sent to the Inner City Handball Association.-Bill Kennedy, Oxford, Maine
January 2021
Derrell G. Jones, Washington, Ill.
Derrell G. Jones, 83, of Washington, IL died at 3:26 am Wednesday, January 13, 2021 at OSF St. Francis Medical Center in Peoria, IL.Born on September 14, 1937 in Springfield, IL to Amos A. and Marie G. Cook Jones, he married Marian E. Hribar on November 26, 1960 in Lincoln, IL. She survives.Also surviving are 4 children, Lisa (Kelley) Thomas of Mountain Home, AR, Lynn (Chuck) Cook of Washington, IL, Lori (Mark) Koutelis of Parrish, FL and Steven Jones of Sausalito, CA; 6 grandchildren, Brandon Cook, Brett (Jamie) Cook, Jordan (Autumn) Cook, Zeke Thomas, Katie Thomas and Lexy (Kyle) Baxter; 7 great-grandchildren, Ezra Cook, Colin, Emmett and Henry Cook, and Laila, Brantley and Blakely Baxter;1 brother, Earnest (Shirley) Jones of Springfield, IL; and many nieces and nephews.He was preceded in death by his parents; 1 brother, Melvin Jones; and 1 great-granddaughter, Oaklynn Marie Baxter.Derrell was a US Marine Corps veteran.He was a graduate of Bradley University and worked as an Engineer at Caterpillar Tractor Co. for 25 years, retiring in 1999.Derrell was also a member of St. Patrick Church in Washington, the Knights of Columbus Fr. John Menco Council #6707 in Washington and was a member of the AMVETS. He served as President of the Handball Club in Peoria and was inducted into the National Handball Hall of Fame. He enjoyed coaching softball for his daughters, fishing, camping, gardening, bicycling with friends and vacations with his family, especially the grandchildren.A funeral Mass for Derrell will be at 11 am Tuesday, January 19, 2021 at St. Patrick Church. Father John Steffen will officiate. Visitation will be from 4-6 pm Monday, January 18, 2021 at Deiters Funeral Home and Crematory in Washington where social distancing standards will be followed. Cremation rites will be accorded following the mass with internment to follow later.Memorials may be made to his church or to St. Patrick School.
Stephen H. Barnhart, Wichita, Kan.
Stephen H. Barnhart, age 73, Wichita, passed away peacefully on Tuesday, January 12, 2021 after a lengthy battle with cancer. Steve was born to Margaret and Howard Barnhart on March 31, 1947 in Tulsa, Oklahoma. He graduated from Will Rogers High School in 1965, then served in the United States Marine Corps from 1965-1969. After serving his country, he attended Northeastern State University in Tahlequah, Oklahoma, graduating in 1973.Steve worked 20 years for the YMCA as a program director. He also worked for the United States Postal Service as a rural letter carrier for 25 years before retiring. During his time at the postal service, he served as a leader on the board of the Kansas Rural Letter Carrier Association.His greatest love was spending time with his friends, children and grandchildren. You would always see him in the stands at their events and providing friendly conversation to all he would meet. One of his greatest attributes was his ability to talk to everyone and come away with a friend. He supported many charities and always loved a good raffle drawing. He also supported the postal service by mailing anything he could, and rarely missed mailing birthday cards.Steve was a great friend to many, and enjoyed attending, watching and participating in sports with family and friends. He was an avid sports fan, especially of golf and handball, and enjoyed trips to the casino with his sister and son. He loved to eat out and enjoy ice cream and French fries with the grandkids, as he was a big kid himself.Steve's life will be forever cherished by his daughter Natalie (Tyson) Woolsoncroft of Valley Center, KS and sons Stephen Barnhart of Wichita, KS and Ryan (Abby) Barnhart of Wichita, KS; grandchildren, Garrett Woolsoncroft, Lauren Woolsoncroft, Emma Barnhart; nieces Monica (Carter) Raley of Allen, TX and Kimberly (Brian) Waletich of Mankato, MN; Wynona Powell of Bryant, AR; Vivian Taylor of OK and a host of nieces, nephews, cousins and friends. He was preceded in death by his parents; sister, Tonda L. Townsend; stepfather, J.R. Coffee; brother, Michael Barnhart in infancy.We are so blessed for the love and support provided by Harry Hynes Hospice. In lieu of flowers, the family is asking that donations be made in Steve's name to Harry Hynes Memorial Hospice, 313 S. Market, Wichita, KS 67202.
Keith Blackburn, Gilbert, Ariz. – A HANDBALL STORY.
Keith Blackburn passed away Sunday, January 3, 2021 at his home in Gilbert, Arizona, finally conceding a hard-fought match to Lewy Body dementia. He was 79 years old.Keith was born in Aldershot, England on October 13, 1941 and came to the U.S. with his mother Winifred "Wyn" when he was a child of four years. He is survived by his wife Geralyn; his son Kevin and wife Pam and their sons, Tyler and Tanner; his son Scott (writing in memoriam); and his brother Chester "Chet." And of course, many nieces, nephews, other family members, and friends.He was preceded in death by his mother Wyn, his brother George, and the partner and friend with whom he built and operated U.S. Industrial Fasteners, Inc. for almost 40 years, Sam Vancel.Keith grew up in Long Beach, California. He attended UC Riverside where he played basketball and football and, most importantly, met Geralyn Jarvis who would later become his wife and partner through life. He then went to UCLA, where he achieved Bachelor's and Master's degrees in Business Administration and became a CPA soon thereafter.Keith's mother had only an elementary education so she was determined her sons would go to college and finish degrees—my grandmother was a force to reckon with and Dad carried her strength and love with him.At UCLA, Keith discovered the geometric puzzle he would work on for almost 60 years…the four walls of Handball. He also met his life-long friend and frequent doubles partner through those decades, Donny Civerolo. Dementia stopped Keith from playing handball competitively in the last two years of his life—even then he would sometimes go to the local racquet club and throw a handball around the court to experience the "feel."There were many tournaments in many places, wins and losses, and my brother Kevin and I found our opportunities to get there and watch Dad play. It was the fight he loved, the challenge, the competition…and we loved watching him. Nephews and nieces were sometimes there as well. Mom was ever-present cheering him on.Geralyn and Keith were married on December 19, 1964 and celebrated their 56th anniversary together as 2020 closed. They were happily married and best friends for every one of those years. Together they traveled the world, they golfed, and they made life-long friendships with some amazing people (some of you).Geralyn taught school and Keith built a company while they raised two successful sons (USIF, Inc. continues to grow – Kevin leads the company and is building on Dad's legacy today). Mom attended almost every handball tournament Dad played, and my brother and I spent our early childhood running around the YMCAs and racquet clubs where Dad competed, and we learned. One of my earliest and strongest memories of the man and the example my father became in both his sons' lives is peeking over the back wall of a handball court on tip toes—Dad was losing a match badly. He slammed his hand on the wall so hard I flinched, and he yelled angrily at himself, "C'mon, move!!"My mother echoed quietly, "C'mon Keifers," then looked down at me and said, "Your father never gives up."…And he never did.No memorial service is planned due to COVID restrictions. We are remembering Keith with stories, messages, and photos at: https://www.kudoboard.com/boards/yD26SNAi. Please stop by.
December 2020
Gerry Greenside, Las Vegas, Nev.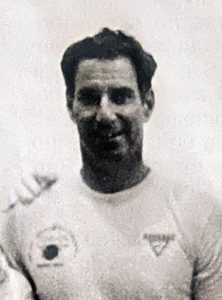 I first met Gerry Greenside when I moved to Las Vegas, NV in 1987. The annual Winter Doubles Tournament was going on and Gerry got in a "beef" with his doubles partner losing the first game and down by 15 points in the second game, to a seventeen year old and his partner, both from Los Angeles. The seventeen year old was Vince Munoz. After a boisterous argument, Gerry and his partner defaulted. They didn't know who they were playing against, and Gerry hated to lose, anytime.
Over the years I got to know Gerry better, and learned more about his "competitive nature," mostly from other players from Flamingo Park in Miami, to Hawaii, and many places in between. I heard one player once remark, "I think Gerry would give his mother a donut, if she ever got on a handball court." Gerry was a character all right!
As our friendship continued, I met Gerry's mom and dad. Gerry was born in Dorchester, Mass. on Dec. 8, 1944. He moved with his mom, Nancy, to Miami Beach, and went to high school at Miami Beach High (with an athletic career in both tennis and baseball). Gerry went on to a career in professional baseball as a pitcher after winning a Junior College World Series.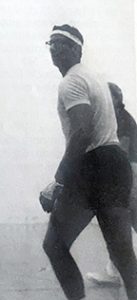 Gerry had MANY stories (as handball  players around the country can attest to!). Here's one of the better ones: While pitching in the Single A California League in a game against the Modesto A's, Gerry comes in as a reliever in the 9th inning, to pitch against Joe Rudi.  Joe has already hit 3 home runs in the game. First pitch, Gerry's catcher calls for a fast ball. Gerry, incredibly astonished, calls the catcher out to the mound, for a conference. "What are you doing?" Gerry howls, "the guy has already hit three home runs; all on fast balls!" His catcher retorts back sheepishly, "I want to see him set the California League record for most home runs in a game!"
Gerry had many more, and I can tell you, I have laughed and laughed so hard at stories like this. They could make you cry! Gerry could tell a story!
In all, many would say that Gerry led an unconventional life; never getting married, working at "crazy" sales jobs, etc. All of you that knew him, know what I'm talking (er, writing) about. But, we would all agree, if there was one thing to say about Gerry, it would be that he was honest. And, he valued friendships very much.  He had very ethical standards about how friends should treat each other. Don't ever "stand up" Gerry for a commitment you've made to a  buffet dinner!
Gerry died on Dec. 28, 2020 of complications from COVID-19. Many of us lost a good and loyal friend. Boy, did he know his handball history (and other sports as well!). Could Gerry ever spin a yarn!
~Andy Bolton
From Mike Meltzer, Gerry's doubles partner (1983 Seniors 35-plus National Three-Wall Champions and 1987 Masters 40-plus Four-Wall Champions)
I remember him telling me that he pitched a no-hitter in high school. The next day he went to the sports section of the local paper to see an article about him. Unfortunately, on the same day another local high school pitcher pitched a perfect game, so the article was all about him. Gerry was p###ed!
Whenever we traveled to a tournament, with him being a registered pro baseball player, he used his credentials to get us into many MLB games. We played in many tournaments together winning some national championships. He also stayed in my house in New York and in Florida many times, as we played in local tournaments. I also came to Vegas many times to play in the Royal Flush, in which Gerry and I won some titles.
On one particular occasion, I was coming out to play in the Masters Doubles with Gerry. He called me up and said he entered us the the A Doubles also. I said, "Why did you do this?" He rattled off many national champions in the Masters division and said he wanted to play as much as possible, assuming we would lose right away in the masters. We wound up winning the Masters and losing in the finals of the A doubles. We played 16 games, and I could not walk for six weeks. I told him not to do this again; however, it was really fun.
My son and I took a father son trip to California and Vegas. We stayed at Gerry's house, and he had me fix many things, since he was not handy.
Gerry was an interesting character. Myself along with the handball world will miss him.
Charlie Danilczyk, Southold, N.Y
On Dec. 22, handball great Charlie Danilczyk died in his sleep from natural causes at age 92. Charlie was a fabulous one-wall doubles player from the late 1950s into the early '70s, earning National runner-up status six different years. In the '60s, he and National Hall of Fame brother Joe were runners-up in National 4-wall competition, and, in 1961, he and Joe won the National Three-Wall Championship. Charlie continued top-level play in national masters events, winning five master doubles championships.Charlie had lightning-quick reflexes and might have had the sharpest handball mind ever. He believed that court positioning was the most important part of the one-wall game, and he had many theories of how all three handball games should be played. It is for that reason he has been dubbed "Dean of One-Wall." He is a member of the New York Handball Hall of Fame.Charlie and Joe Danilczyk would have been the greatest brother tandem of their era except, as fate would have it, the Obert brothers played during the same time. And in several tournaments, four-wall as well as one-wall, it was only the Oberts who outplayed the Danilczyks, their matches often ending within five points or less in the third game.Charlie, a pioneer at IBM, rose to and maintained a high-level position with the company until retirement. He is survived by Bettina (Betty), his wife of 67 years; sons William and Joseph (Jay) and their spouses; his sister, Helen; six grandchildren; and seven great-grandchildren. .Anyone who ever saw Charlie play, partnered with him or played against him would verify that on a handball court he was gifted with a genius for tactics, which enabled him to defeat many opponents who had more power and speed. Off the court he was soft-spoken, a true gentleman. RIP, Charlie!
–Dan Flickstein, Monroe Township, N.J.
John "Jack" Marsh, Portland, Ore.
John "Jack" R. Marsh was born July 7, 1935 in Portland, Ore., and passed away Dec. 16, 2020 after a short illness.
He was the only child of Matilda and Henry Kniss. After graduating from Milwaukie High School in 1953, he joined the U.S. Marine Corps during the Korean conflict, receiving an honorable discharge. He enrolled in the University of Oregon, joined the Lambda Chi fraternity and graduated in 1958 with a B.S. in Business and a passion for Oregon football. He followed his beloved Ducks, having season tickets and attending a Rose Bowl Game (Go Ducks!).It was at Oregon that he met Dorothy Schray, whom he married in 1956. They remained married until her death in 2016. After living in Northern California for a brief period, they made their permanent home in Portland. Jack owned an insurance brokerage.He excelled in handball, having won numerous state championships in his age groups and was competitive at the regional and national levels. He was one of the top bridge players in Portland, winning many local tournaments with a variety of partners and teammates, and he achieved Gold Life Master status with ACBL.Jack is survived by his daughters, Karen Marsh, Diane Marsh, and Carolyn Marsh; as well as two grandsons, Nicholas Flores and Adam Flores.
– – – – – – – – – – – – – –
My grandfather, Jack Marsh, passed away on December 16th after suffering two strokes on November 27th. The brain damage from the strokes was determined to be irreversible, and his pre-written wishes were to allow nature to take its course at that point. He passed away peacefully in his sleep at OHSU under Hospice Care.Jack was born in Portland in 1935 and his family eventually settled in Milwaukie. He was a lifelong athlete, playing football for Milwaukie High School as an offensive lineman, in addition to taking up golf as a hobby, and caddying at Waverly Country Club.After graduating from high school in 1953, Jack spent 6 months in the Marine Corps, earning the Sharpshooter designation, the second highest sniper rank in the Marine Corps. However, a perforated ear drum led to an honorable discharge. He then decided to enroll at the University of Oregon, using funding from the G.I. Bill.Jack quickly developed a passion for business, and he would go on to graduate with a B.S. in Business Administration in 1958. During his time at University of Oregon he met the love of his life, Dorothy, who he married in 1956 and raised three daughters with. They were married for 59 years, until Dorothy's passing in 2016. While in college he also picked up the sport of handball, which he would play for the rest of his life.While raising a family and establishing a business in the 1960s and early 1970s, handball was limited to an occasional hobby. Jack was a founding partner at Mitchell, Marsh & Dillard, an insurance brokerage in Milwaukie which served the local community, including a number of handball players.In the late 1970s and into the 1980s, Jack had more free time for handball, as his children went off to college and his insurance brokerage took off. He trained at the Milwaukie Elks Lodge, sparring with players such as Bruce Benedict and Denis Ryan, becoming one of the best players at the club. He quickly advanced through the C bracket and B bracket, and would finally win the State A Singles bracket in 1989 at the age of 54. He felt he was too old to begin playing in the Open division, so he began playing in the master's brackets. Much of his success came in doubles play, as he won numerous state championships with his favorite partner, Bruce Benedict. The singles result he was most proud of was making the semifinals in the 65+ bracket at the 2000 World Championships in Chicago.In 2002 his doctor discovered Jack had a non-cancerous brain tumor, which was successfully removed, but left him with limited strength on his right side. This affected his mobility on the handball court, and he did not play in tournaments for about a decade, until he began partnering with me while I was in college. In 2013 we won both the State C Doubles and Regional C Doubles together, which he was extremely proud of. Even into the final year of his life, prior to the COVID pandemic, he played handball regularly with his many friends at both the Milwaukie Elks Lodge and the Lloyd Athletic Club.After Jack's brain tumor affected his ability to play handball, he became more involved in bridge, his other favorite hobby. He was one of the top bridge players in the Portland area and achieved the rank of Gold Life Master with the ACBL. Even into his 80s, he was a proud homeowner and refused to let go of his independence, insisting on doing all his own yard work even at age 85.Even after suffering two strokes, Jack's ferocity did not falter. When his family made the decision to carry out his end of life wishes and begin Hospice Care, the nurses went to his room to disconnect his feeding tube, only to find that he had already pulled it out on his own. He passed away four days later, on his own terms.Jack's family would like to thank the handball community for their friendship to him over the many decades that he participated in our wonderful game. The sport of handball and its wonderful community members helped my grandfather live a long and full life.-Nick Flores, Portland, Ore.

Tom Saunders, El Dorado Hills, Calif.
Tom Saunders passed away peacefully at home in Sacramento, CA with his family on Dec. 13, 2020. He had just turned 82. He was a patriot, a warrior, and a father. He will be missed.Tom was a Houston native graduating from Lamar High School in 57′. He traveled the world and retired as a LT. Colonel and 25yrs as an education specialist at DoD in Albuquerque. Tom accomplished much in life. From 30 years in the Army and serving two Vietnam tours, to Dr. in Education while teaching at Command General Staff in the military, as well as a professor at University of New Mexico, and local community colleges in Durango, Co.The country is lucky to have had warriors like Tom to defend its beliefs and be willing to make the sacrifices necessary to keep the American dream alive. His distinguished military service and bravery under fire and the wounds he incurred made him a strong and resolute person and a great handball player. He was our original bionic man with his patched-up body and replacement parts! He loved handball and played until his body finally said "no more" and hit the off switch.He is preceded in death by his brother John, sisters Sally Saunders and Bethany Thomas, and his parents Col. John and Grace Saunders. He is survived by his nephew John Thomas and Tom's five adult children and their families: Dawn Saunders and her husband Paul and son, Austin; Gloria Saunders and her daughter Frankie; Lynn Saunders and her children Emerson and Lauren; John Saunders; and Jennifer Saunders; along with his ex-wife, mother of his children, and dear friend, Wrenne Saunders; and his beloved German Shepherd, Tag.Funeral will be held December 28th, 2020 at 11:30am at Houston National Cemetery, 10410 Veterans Memorial Dr., Houston, TX and you are welcome to join us. For those desiring, memorial contributions in Tom's name, may be made to the youth Handball Association or your local Humane Society.For love of the game: Saunders family remembers Tom Saunders, my father, was a longtime patron of the USHA and always loved the game. He passed away peacefully with family at home in Sacramento, California, on Dec. 13. He had just turned 82.As handball players reached out to share their memories of our father, echoes of our second home at Tom Young's Sports Club in its 1970s heyday in Albuquerque came to mind. From the University of New Mexico collegiate youth that he taught to his military compadres to fellow players he met along the more than 60 years that he played, it was always clear to me the game engendered a unique passion and a family unto its own.Our father's passion did pass on to his own family, with all of us five siblings attempting the fate of a four-wall court at some point. Whether it be our mother, Wrenne, going on to be state racquetball champ in '79 or our sister, Jennifer, continuing the handball legacy to this day, we are grateful for the bond the handball organization brought to our family.To honor the game that he loved, We would like to share with you a few of the stories and strategies from the court shared with me recently:"I first met my handball brother, Tommie, in '76 at the Banos Roma tourney in Juarez. At 38, still fit and at the top of his game but seeded fifth behind Naty Alvarado, Vern Roberts, Al Moore and Jaime Paredes, Tommie drew Naty in the corners and was impressed by Tommie's left bottom board rollouts along with his strong drive and competitiveness." – George Garcia, Bakersfield, Calif."I knew I could always count on him. I could never remember the score, and when I did … it was in my favor. That always made him angry … and because of the agitation it allowed me to score more points. He was a tough competitor, a tough trooper and I had no better long term friend." – Butch Roper, Roseberg, Ore."I played with Tom in a doubles tournament in Santa Barbara around 1970 while Tom was in training at Fort Irwin. I needed a partner. We won, but Tom carried us there." – Nick Demos, Bakersfield, Calif."That would be a hell of a matchup yonder if Tom got with Cordy Garcia and Jim Economides." – Dave Coulie, AlbuquerqueDawn, Gloria, Lynn,John and Jennifer Saunders
November 2020
Victor DiFranco, Somerville, Mass.
Victor Arthur DiFranco, born on December 1, 1934, passed away on Thursday, November 26, 2020, after bravely battling cancer.Victor joins his parents Arthur DiFranco and Ada (Cipollini) and sisters Ann Aloisi and Caroline DiZio. He is survived by sisters Elena Ames and Marie Mucci, Marie's husband Frank Mucci, and Ann's husband Mike Aloisi.Victor was a devout Catholic. He was a bachelor who imparted that devotion to his extended family by supporting anyone in need and inspiring his loving nephews, nieces, grandnephews, and grandnieces by preserving and passing along the artistic legacy of his uncles before him.He was a gentleman and a joy to engage with in informed, opinionated, wide-ranging conversation.Victor was a lifelong resident of Somerville and member of St. Catherine of Genoa Parish, which he served in many capacities; was trained in radio technology in the Navy reserves and spent his entire career as an electronic technician at JH Emerson Company; was a longtime member and supporter of the Boston YMCA; was co-chair of the Boston Youth Handball Association and a tournament competitor; volunteered for over 25 years as medical aid worker for the Boston Marathon; loved to travel, especially to Italy and was always ready for adventure; was a lover of art in every form, especially the opera.Victor's most prominent charities were the St. Catherine of Genoa Church, The US Handball Association, The Boston YMCA (make checks payable to Wendy Zinn c/o Boston YMCA , 316 Huntington Ave., Boston MA 02115).Courtesy of Doherty Funeral ServicesVictor DiFranco passed away a week shy of his 86th birthday.Victor was a long time member of the Boston Central Branch YMCA and a pillar of its handball community. Few played the game with greater enthusiasm or joy.Victor was the driving force behind reviving The Boston Open as an event which attracted top players from all over the US, Canada and Ireland. He arranged accommodations, hospitality and the prize money which made The Boston Open a premier event. In addition to wanting to bring nationally ranked players to Boston, Victor worked to bring "the kids from New York" to compete (you know who you are and he thanks you for coming).Through the Boston Open, Victor raised funds for the Boston Youth Handball Association which provided instruction at the Y and in Boston schools and community centers. He could frequently be found in the courts balcony encouraging the participants and applauding their efforts and good shots.Victor was a gentleman and a good guy in every sense of those terms.
-Marc Seigle
Sam Eliowitz, Maple City, Mich.
Samuel Eliowitz, 84, of Maple City, passed away Friday, Nov. 20, 2020 at the Munson Hospice House with his loving wife at his side.Samuel was born May 8, 1936 in Ottawa, Canada the son of Abe and Gertrude (Lipman) Eliowitz. On Aug. 15, 1975 in Southfield, he married Mary (Elliott) Eliowitz.The son of a Canadian football hall of famer, Sam was himself a gifted athlete. He led Detroit Western to victories as quarterback, then won football and track and field scholarships to Michigan State. His wins in the shot and disc helped MSU beat undefeated Notre Dame in 1958, and he held the Spartan discus record for many years. After graduation, he quarterbacked for the army at Fort Dix.His master's degree in education led Sam to teaching and coaching jobs at Detroit Southwestern High, then athletic director and night school principal at Detroit Chadsey High, where he coached football, track and golf.
Sam's free time was filled with a passion for handball, a sport he learned at MSU. After picking up State of Michigan titles, he spent six months in Tucson honing his skills. He began playing tournaments around the country.
In 1996 Sam garnered two 60+ national three-wall championships, singles and doubles. He won the national YMCA four-wall title the same year. In 1997 Sam competed in the world four-wall championships in Manitoba, where he lost in the final round. Later he took the handball prize of the US Senior Olympics.This accomplished yet humble man cherished his wife, children, grandchildren, and his friends. He enjoyed fishing, golf, travel, reading, and attending the Traverse City Film Festival. He loved animals, volunteering at the TC humane society, and he delighted in the wildlife in the woods surrounding his home.Samuel is survived by his loving wife of forty-five years, Mary; his children, Debra (Mark) Skiba, Pamela Eliowitz, Mark Eliowitz, and David Eliowitz; his first wife, Shelby; his half-sisters, Linda (Les) Gorback, Susan (Jon) Hoover; his grandchildren, Petra, Alexandra, Tyler and Paige.  He was preceded in death by his parents.
A celebration of Sam's life will be announced in the spring.Memorials may be directed to the World Wildlife Fund.Please share condolences with Sam's family at www.martinson.info
Arrangements are with the Martinson Funeral Home and Cremation Services of Leelanau.
October 2020
Wayne A. Black, Petaluma, Calif.
Giving is why Wayne Black is our most recent inductee into the NCHA Hall of Fame, and when I asked Wayne where he learned that, he said his mom taught him. "My mom was a big giver and always helped others, and it is something I just took over. I love to help and love to be around others who do the same."Wayne was born and raised in Albany, California. He played football, basketball and baseball, and ran track on the side. He was all-state in football, playing fullback on offense and line backer on defense. He was set to play football in college, but the Vietnam War had other plans for Wayne and he joined the National Guard and served in Vietnam. After coming home, college football was just a distant memory.Two years later Wayne and a buddy were down at Fisherman's Wharf and saw a beat-up, old, weathered door with the South End Rowing Club seal prominently hung next to it and decided to knock. Old timer George Dillon opened the door and asked the boys if they were handball players. They said they were, but they really weren't, and the rest was history. After playing handball at the SERC for two years, George told them they really should join and they did. Wayne immediately got involved with the South End and everything else that had to do with handball.Wayne served as manager of the South End Rowing Club and assistant manager relating to all handball issues. Wayne contributed and helped raise money to install a South End Rowing Club display in the hall of fame building in Tucson.
He, along with Rory Moore, is organizing the American/Irish handball challenge at the South End this October. He, along with Vince Breining, raised money for the renovation of the handball courts at Golden Gate Park. He, along with Dave and Dawn Kennedy, helped raise over $15,000 in Santa Rosa to help defray the costs of cancer treatment for one of their handball player's wives. He is also the best cook in the world and cooks for the Kauai Open, all South End tournaments, Park Point in Santa Rose, Golden Gate Park Tournaments, and any other tournament he is asked to do. He also accepted a position on the USHA hall of fame committee. Wayne has been doing all these services for handball for over thirty years.
I asked Wayne another reason why he gives so much, and he said, "Anywhere in the world you can find a handball player, they will take you in and take care of you. Handball players have unbelievable generosity. An example was our cancer drive. We're really a community, we come together in crisis. We have a network all over the world and all over the USA. I really enjoy what I do, and I really love to play handball."
–Geoff Capell
Wayne A. Black was born on May 28, 1946 to John Curtis Black and Florence Dutra Black of Albany, California. Wayne served in the National Guard. After his service, he worked for Greyhound. In 1971, he took a job with Golden Gate Transit, and retired with 30 years of service. Wayne was a long-time member of the South End Rowing Club in San Francisco.
He was an avid handball player and played across the U.S., Ireland, and Canada, where he was a two-time Canadian champion in doubles. He also organized some of the best tournaments at the club. As a swimmer, he helped organize the famed Alcatraz Invitational swims and would pilot as well. He organized both the St. Patrick's Day events with Irish dancers and singers, and the very festive Christmas galas.He loved to bike and had the opportunity to do so through Portugal. He loved to travel and was able to visit many countries throughout his life. Two of his favorite places on earth were Hawaii and Yellowstone. Wayne revered his Portuguese heritage and every Christmas he would hand out sweetbread and linguica.
He was a kind, generous man and helped serve the homeless and volunteered his services with various animal shelters and gave to many charities. Lastly, he loved gardening and rock stacking.Wayne peacefully passed away with his family surrounding him Sunday evening October 25, 2020. His wife Virginia, stepson Mike, his cherished daughter Trinette, son-in-law Steve, grandsons Bryan and Bradley Neuerburg and dear friends Lee and Carole Cabral survive him.He will be missed by many.In lieu of flowers, a donation to Hospice by the Bay would be greatly appreciated. Due to Covid-19, there will be a private family celebration of his life on November 7, 2020.
August 2020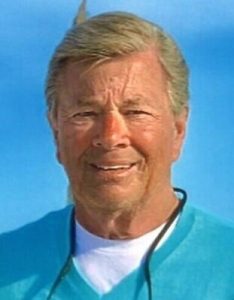 Al Robinson, Muncie, Ind.
Gilbert Alan "Al" Robinson passed away Saturday morning August 15, 2020, at the age of 79.
Al was born on July 20, 1941, in St. Louis, Missouri, to Gilbert and Jeanette (Worden)Robinson. He was a graduate of Ferguson High School in Ferguson, Missouri. Al also attended Southeast Missouri State University in Cape Girardeau, Missouri. Al was a U.S. Army Veteran serving from 1960-63 in West Germany.
Al married the love of his life, Judith Anne Telle, in 1964, and they settled in Muncie in 1968. He is survived by his wife, Judy and their children Michele(husband Adrian)Mendoza of Chicago, Michael(wife Lisa) Robinson, Christopher(wife Brittney) Robinson, and Alan Robinson.
Al began his 47 year career with Pizza King Restaurants in 1973, and remained passionate and dedicated to every facet of the business. Ironically, it is rumored that he was never actually seen making a pizza!
Al was an active parishioner of St. Mary Parish, serving as an Extraordinary Minister of Holy Communion with his wife Judy, at church, Ball Memorial Hospital and local nursing homes.
Al enjoyed playing handball for over 25 years, winning many state and regional championships. He was inducted into the Delaware County Hall of Fame in 1987, and was inducted into the Indiana State Hall of Fame in 2019.
Al was a devoted husband, father, and grandfather, and a great friend and inspiration to all. In addition to his wife and children, Al is survived by his grandchildren, Christian(Courtney) Robinson, Brandon Robinson, Caleb(Kylie)Robinson, Ethan Robinson, Grace Robinson, Dominic Mendoza, Sebastian Mendoza, Augustus Mendoza and Paloma Mendoza; his great grandchildren, Kova Robinson and Arlo Robinson; and many nieces and nephews.
A Mass of Christian Burial will be celebrated at 11:00 a.m. on Friday, August 21, 2020 in St. Mary Catholic Church. Burial will follow at Jones Cemetery.
Visitation will be held on Thursday August 20, 2020, from 4:00 pm until 8:00 pm at The Meeks Mortuary and Crematory, Mt. Pleasant Chapel, 7901 West Isanogel Road.
Online condolences may be sent to the family at www.meeksmortuary.com.
Dr. Robert Theodore Maletich, Johnson City, Tenn.
Dr. Robert Theodore Maletich, 93, of Johnson City died Thursday, August 6, 2020 at his residence. He was a native of St. Louis, Missouri, son of the late Joseph and Barbara Grubeh Maletich.Robert proudly served his country in the U.S. Navy as a signalman on the U. S. S. Geneva in WWII from 1944-1946.He was a graduate of Cleveland High School in St. Louis then he graduated from Indiana University for both undergraduate and medical degrees.Married the love of his life Betty in 1955.Robert worked as an OBGYN from 1964 until 1987 at the Springfield Clinic in Springfield, Illinois.He was a longtime member and Elder at Covenant Presbyterian Church.In addition to his parents, his brothers, Joseph and James Edward Maletich preceded him in death.Those left to cherish his memory, his wife of 65 years, Betty Ehrman Maletich; two sons and daughters-in-law, Michael and Rachel Stahr Maletich, Marty and Kristin Jacobs Maletich; a daughter and son-in-law, Marcia Anne and Robert Bechtel; eight grandchildren, Hannah J. Maletich, Peter M. Maletich, Esther H. (Maletich) and Brian Carrick, Kimberly F. Stevens, Adam P. and Megan (Coakley) Maletich, Luke, Moriah and Lydia Bechtel; great grandchildren, Duncan and Finnegan Stevens, Matias Maletich, Cecilia Maletich; a sister-in-law, niece and three nephews.He had a zest for life, loving his family, promoting education and up until his later years a passion for the sport of handball.Dr. Maletich is to be cremated and a formal memorial service will be scheduled at his church, Covenant Presbyterian Church when it reopens for services. A notice will be published prior to the service.Memorials may be made to either Covenant Presbyterian Church, 603 Sunset Drive, Johnson City, TN 37604 or Good Samaritan Ministries, 100 N. Roan Street, Johnson City, TN 37601.
Richard Daniels, Wolfville, Nova Scotia, CANADA
Richard (Rick) Daniels, a fixture for many years in Canadian handball passed away at his home in Wolfville Nova Scotia on August 7, 2020.Rick suffered a massive heart attack. Rick loved handball and worked hard over the years to introduce young players to the game at Acadia University in his home town. He was a runner-up in C singles play in Canadian National events in Halifax and teamed with Dave Coulie from New Mexico to win a C Doubles in Halifax and a B Doubles runner-up in Winnipeg.He will be missed by his many handball friends.-Dave Coulie (Albuquerque)Clyde Angove, Helena, Mont.Clyde John Angove passed away on Monday, August 24, 2020 after a brief illness with his wife by his side. Clyde was born on September 27, 1934 to Edna and Julian Angove in Anaconda, Montana.Clyde graduated from Butte High School in 1952, attended Montana School of Mines now (Montana Tech) in Butte for 2 years, was drafted into the Army, and in 1958 he began working at Morrison-Maierle, Inc. for 33 years as a drafting technician where he learned Cad systems of drafting. He then operated his own business, Cad Plotting Service for 12 years.In 1964 he married Sally Rogers and they were married 55 years at the time of his passing. Together they had 3 children; Karen, David, and Pamela.A big part of Clyde was passing on his love of the outdoors and sports onto his children and grandchildren. Also, his sense of humor. He would always try to make people laugh. He also liked foosball, handball, fly fishing, attending sports games (especially baseball), traveling internationally as well as in the U.S., and ping pong.Because of his finesse of the handball court, Clyde liked to refer to himself as "Clyde the Glide". He was very proud of his handball championships. He garnered four Helena city singles championships in 1968, 69, 70 and 76 as well as 5 second-place finishes. At State, he earned three Masters singles titles 1976, 78, 79; One Golden Masters (over 50) singles crown 1986; one Golden Masters doubles championship (with Neil Christenson of Helena in 1985); and five state runner-up trophies. At the 1978 Western Canadian Finals, the modest Angove finished second after defeating Canadian Closed National Champion Don Kulch in the semis. He placed fourth at the USHA National Masters Invitational in Minneapolis in 1979.Clyde was also very involved with the First Christian Church Disciples of Christ in Helena. He also volunteered with the Lewis and Clark County Red Cross and Lewis and Clark Trail Heritage Foundation.Clyde is preceded in death by his father Julian, mother Edna, and sister Eleanor.He is survived by his wife of 55 years, Sally; son David Angove, daughters Karen (Rick) Heiser; Pamela (Don) Chriske and; grandchildren: Travis (Krista) Pratt, Skyler (Denise) Angove, Rainbow Angove, Aurora Angove, Trason Dixon, Caylin Angove, and great-grandchild, Alove Harper.Graveside services took place at 11:00 a.m. Friday, August 28, 2020 at Montana State Veterans Cemetery at Fort Harrison. Memorials in Clyde's name are suggested to Prickly Pear Land Trust, 40 Lawrence Street Helena, MT 59601, or Helena Food Share, 1616 Lewis Street Helena, MT 59601.July 2020Charles W. Girkin, Houston, TexasCharles W. Girkin was born on March 14, 1944, in Jackson, Michigan to Emery and Betty Girkin. He passed away on Saturday, June 27, 2020, in Houston, Texas.He is survived by his son, David Girkin, and his two grandsons, Charles and Walker Girkin. Charles moved to Houston in 1974 and never looked back. He started working in 1977 in the oil and gas manufacturing field and eventually started his own company, Charles W Girkin, Inc., in the early '80s. He was well known and successful in his field and loved what he was doing.In his personal time, he enjoyed many hobbies which included riding bicycles and motorcycles, playing handball, windsurfing, swimming, and bird watching. He especially loved spending time with his grandsons, going to museums and parks along with other fun activities. He adored them, and they will greatly miss him.A virtual memorial service was held on Tuesday, July 7, 2020, at 6:30 pm.Donations may be made to the Houston Audubon Society, Houston Museum of Natural Science, and the YMCA.
Gary Douglas Zintgraff, San Antonio, Texas
Gary Douglas Zintgraff, 77, of San Antonio, Texas, passed away on 21 July 2020 from COVID-19 complications. He served in the US Navy during Vietnam, when he picked up handball on the east coast.
Gary was also passionate for handball, competing for 50 years and always 'good for at least 7 points" with his wicked hop serves. He competed as an open player in both 4-wall and 3-wall. He was a man of integrity and greatly valued family.Gary is survived by his son, LCDR Ryan Zintgraff, married to Rachel, with grandchildren Makenzie and Douglas. Gary is also survived by his daughter, Amber Oliver as well as his brother Robert Zintgraff, extended family, friends and loved ones.
Because of COVID-19, private funeral arrangements and celebration of life are pending a future date.The family requests donations to the Gary Sinise Foundation in lieu of flowers.
Bob Tutlewski, Crown Point, Ind.
Bob "King Tut" Tutlewski died Sunday July 19 after years of battling with cancer, he was 72. He died at the University of Chicago Hospital accompanied by his wife of 48 years Delores. She never left his side just like the handball courts. Bob cut his teeth in the Illinois handball community at Rainbow beach, he will be missed. Here's a handball poem his son Robbie wrote…To the Handballers One wallers Shot callers Blu ballers Kings of the cement 3 wall courts
Kill shot, pass shot Tut you had them all
Bottom board, never short, never out
With you and butch it was always a brawl
Young ones, old ones They never had a chance
Short ones, fats ones You left them dazed in a trance
You weren't the lightest And butch always showed up late
When you were there Your opponent knew there fate
You hit hard and fast They never saw you coming
Your wrap arounds and bottom boards Always left them running
Just like the immigrants before you Those courts were yours
Between those cements walls You fought battles, you fought wars
You always left friends It's was only a game
But tut came to win His kill shot would put you to shame
Let's get a drink Let's cheers to the one wallers
You will always be remembered Kings of the courts and the tru handballers
Robert John Tutlewski
(Bob or Minnow) of Crown Point, Indiana passed away on July 19, 2020 at 71. He died from cancer, which he bravely fought since 2016. He is survived by his wife Delores Tutlewski (Delich), two sons John and Robert, daughters-in-law Amanda and Kaleigh, his grandchildren Stella and Ben, sister-in-law Sharon, and special girl Eva Escobedo. His daughter Jill, parents Walter and Donna, brother Bill, and dog Boggie will be welcoming him into heaven. Bob was born in Gary, Indiana on December 5, 1948 and attended Lew Wallace High School. He married his wife of 48 years, on July 8, 1972. Their secret to a long, happy marriage was to never go to sleep angry. He was a business owner that provided water treatment services without the use of harmful chemicals. He was a talented handball player who played at Rainbow Beach in Chicago. He was inducted into the Indiana Handball Hall of Fame in 2018. Bob was an avid fisherman and loved to spend time on Lake Vermillion in Minnesota. Bob was fun-loving and made everyone around him feel special. There will be no memorial services at this time due to the pandemic and will be held at a later date. In lieu of flowers, the family requests donations in his honor to the University of Chicago Medicine, who provided him with excellent care and treatment, at givetomedicine.uchicago.edu/robert-tutlewski. As Bob would say, "bless your soul, and rock n' roll." Burns Funeral Home entrusted with arrangements. www.burnsfuneral.com
June 2020
Alan K. Viets, Hamilton, Ohio
Alan K. ("Al") Viets was born on February 15, 1954 to George and Marjorie (Brooks) in Falls City, Nebraska. He grew up on a farm near Craig, MO, with his older brother, Dan, and his younger sister, Sheila. He graduated from Craig R-III High School in 1972 and was baptized and confirmed at St. Peter's Lutheran Church. In 1976, Al graduated from the University of Missouri – Kansas City with a Bachelor of Science degree in chemistry.His education and subsequent career in formulation chemistry led Al to a position at Scotts in Marysville, Ohio, where he met Amy Mathews. Having only known one another for less than a year, Al and Amy were married on June 28, 1980 in Kinsman, Ohio, and they embarked on a romantic honeymoon in Hawaii. Amy was the apple of his eye; she was his password, screensaver, and was always on his mind, as he called her from work every day.Al and Amy had two children – Mary Evelyn Viets and Aaron Daniel Viets. Al was an incredibly caring, kind, and supportive father, who always encouraged silliness and hilarious nicknames and songs (his were the funniest). He made sure that Mary knew how to change the oil in her car and help work on tractors, while Aaron was taught by example to be gentle and patient. His children knew to look to him for comfort when they were upset or sick and never doubted that he would always be there when they needed him.Al worked as a research and formulations chemist for over 40 years for numerous agricultural chemical companies around the country. He held numerous patents, authored/co-authored several scholarly papers, and spoke on agricultural chemical applications at multiple ASTM symposiums. He served as an editor for numerous editions of Pesticide Formulations and Applications Systems for the ASTM, and he and Amy often traveled overseas for conferences.Working for Bayer also afforded Al and his family the opportunity to live in Leverkusen, Germany for several years. The family made many important, lifelong friendships during their time in Germany, one of which led to Tobias Ehlich living with the Viets in the US for a year; he has remained a part of the family ever since. During this period, they were also able to travel throughout Europe and even visit Egypt and Zimbabwe. Al was always behind the camera, ensuring that every moment was captured to his satisfaction. His passion for travel and genealogy led him to locate members of the Viets family in Germany, with whom the whole family developed a lasting relationship.Al was always an active member of a Lutheran congregation, often serving on the church board. He always loved singing in the church choir with Amy, who was usually the director, and his antics during practice provided endless entertainment for everyone involved. He took on many other responsibilities, including teaching Sunday school to confirmation-age students and helping to serve communion as a church elder.Handball was a lifelong passion for Al. He met some of his closest friends playing this sport and participated in many United States Handball Association tournaments around the country, as well as some international tournaments.In 2019, Al became a grandpa, when his son Aaron and daugher-in-law Mary had their first child, David Alan Viets. No one loved babies more than Al, and he loved seeing what great parents his son and daughter-in-law were and made sure they knew how proud he was.Al died June 27, 2020 at the age of 66; he was preceded in death by his mother and father, Marjorie and George Viets of rural Corning, MO. He is survived by his wife of 40 years, Amy Viets, his daughter, Mary Evelyn Viets (Michael Robertson) of Cincinnati, OH, and his son, Aaron Daniel Viets (Mary (Berg) Viets), his grandson, David Alan Viets of Cedar Grove, Wisconsin, his brother Daniel L. Viets (Sheila Dundon), Columbia, MO, and his sister, Sheila (Viets) Rennison (George Bryan Rennison) of Rolla, MO, and his brother-in-law, Harold Mathews (Ann Mathews) of Perrysburg, OH.A family-only graveside service will be held on July 10th at 1:00 p.m. at the Craig, MO IOOF Cemetery, and a Memorial Service will be held at a later date.The family requests that memorials in Al's memory be made to LCMS World Relief, the Alzheimer's Association, the U.S. Handball Association, or to the charity of your choice.
Richard V. Pohlmann, Costa Mesa, Calif.
Richard Pohlmann, a great friend and handball supporter, passed away in his home on June 25, 2020. Richard Graduated in 1956 from Davenport High School in Davenport, Iowa. As a young man he played football at Davenport High School. His nickname was "Red Dog." Richard enlisted with the Marines Corps after High School and went to Camp Pendleton, assigned to 1st Marine Regiment, 1st Marine Division. After serving in the Corps, he enrolled to Iowa State then transfer to Palomar College near San Diego, where he graduated with a Degree.He was the leading agent for Equitable Life Insurance Company for many years office was in the City of Santa Ana California. The Santa Ana agency won many awards mainly because of his tenacity in business. Fred Hubble the owner of Equitable Life of Iowa became a very good friend to Richard over his years of service.Richard started to play Handball in Davenport Iowa, then in his late 30's at the Santa Ana YMCA. He also played at the Rampart Athletic Club, where Tom Gilbert ran all the handball tournaments. Those were some glorious days!Richard became a member of the University Athletic Club in the early 80's after the Rampart Club closed. The rest of us joined the UAC in 1981, where we had some terrific times and great matches too. Because of Richard's association with Clark Graves the UAC owner He got Naty Jr, Poncho Monreal and I to become members. The club had many notable player members, including Mark Shelgren, Frank Fiore, Jaime Paredes, Robert Diaz, Larry Fisher, Larry Smith, Jim VandenBos, Tom Gilbert, Dennis Haynes, Rod Gaspar, John Bike even Danny Bell joined us. Other great members and players included: Scott Laidlaw, Joe Fernandez, Dale Phillips, Bruce FaBrizio, Joe Merida, Rick Aguirre, Art Chavez, Nathan Matza, Frank Pirkell, Hal Liberman, Mike Bush, Ralph Sherwin, Clay Cover, Brian Gilmour, Peter Crane, Kelly Kelly, Ernie Maershe "The Kid', Jack Kirkorn. Richard was the leader and he was so much fun to be around with. We really were a close group because of Richard's attitude and friendship to all human beings.When I was a young man, Richard gave me the security of earning an income without punishing my body in handball. I retired from professional handball over 30 years ago, yet I am still able to count on my insurance license thanks to him. Numerous individuals have benefited from his existence and friendship. My family and I owe him for offering us the chance to excel in our lives. We have done so with his help. Richard's life was a highlight, and he left his friends, wonderful memories to have as well.Richard is survived by his former wife Ex-wife Muriel Pohlmann, his son Mickey Pohlmann, and brother George Pohlmann. He used to talk to me a lot about his children, Mickey and Debbie. He was very hurt after his daughter Debbie passed away at the young age of 18. My consolation about Richard passing away is that he is finally able to be with her again. His career was everything a company (Equitable Life of Iowa) wanted. He was loyal. He only wrote insurance cases for them, and they were loyal to him. His Agency was formed from almost 100% of athletes. He had basketball players, baseball players, tennis players, and many handball players.
In 1982, Richard secured an interview with Sports Illustrated during the Nationals in Tucson. He paid to fly sportswriter Frandz Lidz out to write an article about handball. It was an amazing feat to have SI present during the Handball Nationals. Richard made us do a lot of things we didn't always want to do. One of them, after playing handball, was to go to University of City Irvine to watch this kid Scotty Brooks play basketball. The day we went, Scotty took over the game and they won. At the next meeting at the Agency Richard made us take our checks out and write a contribution to UCI Basketball. He followed it up and became great friends with Scotty, who went on to be a professional player and basketball head coach. He advised and urged me to attend events. Believe me, I did not want to speak in front of people like schools, political events, banquet speeches and social gatherings. When you're 25 and your first language is Spanish, it is intimidating! But he asked me to do it…and when he asked you did it. He also advised me to write a book on my biography. I have not done that yet, so I still have things to do.I can honestly say he was one of the highlights of my career as an agent and as a handball champion. I joined him in the Insurance business in 1981 after losing to Fred Lewis in Chicago's USHA Nationals. When the 1982 season came around I was more financially secure because of my new job. He allowed me the time to train more. I was able to win seven titles on a row because I did not have to win every tournament to make money. My approach to handball changed during that time, and I was able to relax more in the court, resulting in more titles.Richard Pohlmann donated in many ways to the USHA as a contributor in Advertisement. He sponsored many handball tournaments. Most recently, he volunteered his time and energy for a membership drive from his bed, making calls and twisting arms even in his last days. He never gave up on anything. He told me one time that a teacher in grade school told him he was never going to amount to anything. That was the wrong thing to say to Richard Pohlmann! He showed the world his drive to become successful and he helped a lot of us to be like him.I wish you offer my special thanks to the following people who have made Richard's last days a little bit more comforting: Mark Shelgren, Gordon Shields, Scott Laidlaw, Mike Walters, Muriel Pohlmann, Annette Blanchard, Dale Phillips, Larry Fisher, Brian Gilmour and his care taker Jesse Tamaya.
Rest In Peace, Richard Pohlmann. See you in heaven!
-Naty Alvarado
I was very good friends with Dick for over 40 years. He was a unique and special person. He had a lot of compassion and wore his heart on his sleeve. He was always trying to sell cars for me. If I promoted my business the way he did, I'd be rich! I could write a book about him. Suffice to say, he enjoyed his life immensely and lived it to the fullest every day. Rest In Peace. I love you, Dick.-Larry Fisher

The attribute I see in Richard Pohlmann and his friends are their dedication to the sport of handball. Even from his bedside, Richard would make phone calls nonstop to former players and friends persuading them to renew their handball memberships with USHA. He is a voice for handball and also the younger generation of players who he wants to see keep playing. He felt that small ball and big ball shared the common denominator of handball skills and dedication. He was always talking about ways to get more players involved in the sport, whatever ball or court they chose. I came to know some of his close friends, Naty Alvarado, Mark Shelgren and Scott Laidlaw. Richard appreciated their friendship so much. I spent time with Richard during his last days and while it was hard seeing him go through his illness I have come away realizing that he was a special man.
-Annette Blanchard
April 2020

Sheila Maroshick, Brooklyn, N.Y.
Hall of Fame player Sheila Maroshick passed away at age 86 on April 11, 2020, from the coronavirus. Inducted into the National Hall of Fame in 2015, Sheila is one of only six women to have achieved that honor and is only one of two female players in the Hall to have excelled in one-wall. From the late 1940s to the early '60s, Maroshick won nine singles championships, four USHA National titles and five New York Daily Mirror Parks Department crowns.During her era of domination there were few one-wall tournaments for women.The AAU, which controlled one-wall during that time, ran its last women's event in 1945. In 1960, however, the USHA initiated a National Women's Singles event, which Maroshick won. In '61 she was runner-up, but from '62 to '64 she won again, including decisive victories over the woman who had defeated her in the '61 final. After '64, the USHA did not hold another women's tournament, singles or doubles, until 1981. Maroshick's other claim to handball immortality comes from five successive championships in the heralded (and now long defunct) annual New York Daily Mirror Parks Department Tournament, which was extremely difficult to win.First, a contestant had to be either winner or runner-up in her local park event. Those two players then were sent to the district event, where they opposed the best players from several other parks. The district winner and runner-up earned the right to play in the borough championships, which consisted of each district's top two players.Finally, the winner and runner-up of each borough faced off against one another in the city final rounds.Maroshick won that difficult and prestigious tournament in 1949, 1950, 1951, 1952 and 1953. She likely could have added to that record had not a city official capriciously declared that no one who had won five consecutive years should be allowed to participate in future events. Maroshick was truly never beaten in this tourney. She had been forced into retirement!Maroshick is survived by two sisters, including Eileen, with whom she lived for 83 years – from the very day Eileen was born."Sheila loved everything she did in her life," Eileen said. "She was remarkably charitable, giving both her time and money, especially to children's organizations. But she actually loved giving to strangers, too."She was a gifted athlete with a terrific sense of humor. She excelled at tennis, too, without ever having taken a single lesson. When we played doubles together as a team, our opponents would always play me. And when we'd lose, Sheila would tell our opponents that they didn't beat her. They beat me.""I believe that the highlight of her life was her induction into the National Handball Hall of Fame. She didn't feel that way just for herself, but also because it was recognition of a woman excelling in sports. Sheila was a born athlete. She saw handball not only as a game of skill and strength, but, like chess, a game of thinking as well."Both sisters became afflicted with COVID-19 during the first quarter of 2020. But Sheila was hit harder. Compromised by high blood pressure and diabetes, she was unable to survive the virus' attack.She is buried at Mt. Hebron cemetery in Flushing Queens, New York, where, because of the necessity of severe restrictions, few could attend to pay their respects.Given the opportunity to compete, Sheila Maroshick consistently played top-level handball. Given the opportunity, I would have paid my respects to a great champion and fine, upstanding woman.-Dan Flickstein, Monroe Township, N.J.

John "The Captain" McNulty, Clifton, N.J.
John McNulty, affectionately known as "The Captain" passed away peacefully, surrounded by family on Monday, April 6, 2020. John is survived by his beloved wife of 57 years, Rosalie (Sapio) and children John (Gail), Scott (Lydia), Matthew (Cynthia) and Traci and his adored grandchildren, Jack, Marshall, Laura, Alexa, Gianna and Matthew. He leaves behind sisters, Claire Fitzmaurice, Joan Cherubini and Annmarie Roehrer, several nieces and nephews and was predeceased by his brother Marty.A highly decorated member of the JCPD. During his 31 years of service he served as Mounted Patrolman, Homicide Sergeant, Internal Affairs Commander, Executive Officer of the Investigative Division and East District Commander. A competitive handball player for over 60 years having won numerous awards and titles. John served his country proudly in the US Air Force from 1953-1957. He was a Board Member of the Jersey City Boys and Girls Club.He was also a founding member & officer of the JCPD Emerald Society.Private Services were held. A Memorial Mass will be announced at a later date.February 2020John J. Bike, Tucson, Ariz.John Joseph Bike passed peacefully at the age of 86 on the morning of February 15, 2020 in Victorville, CA.John was born on September 24th, 1933 in Bridgeport, CT. Like his father, from an early age he loved and excelled at sports. He was a top performer on the Central High School football and basketball teams, played football and boxed in the US Army as a Corporal in Germany in the mid 1950's, and played second base for the nationally ranked Paramount softball team (for which he was inducted into the CT Softball Hall of Fame in 1982). In the 1960's at the Bridgeport, CT YMCA he began playing handball, a game that he would play for over 50 years, and a game that led to many great lifelong friendships. John won numerous handball tournaments over the years including 3 national championships:
1994 USHA 3-Wall 60+ Doubles with Lou Buckingham
1995 Canadian Open Doubles with John Bike Jr.
1998 USHA 3-Wall 65+ Singles
John met his future wife Maureen Jones at the Berkshire Massachusetts resort, Eastover, in the summer of 1963. Two years later, they wed in Germantown, NY on September 4th, 1965, building a great life together, and perfectly complementing each other.John was a man of great character, and often chose to lead by example, but John was also always available with helpful tips like: "drink your water", "move your feet", "play your game", "use a slantboard", "jump rope", "take a little hop", "use a punching bag", "put a little english on the ball", and "throw the inshoot". If you did those things, as his father would say, "you were cooking with gas".
He was a 63-year member of The Plumbers and Pipefitters Local #777, ultimately starting his own business, B&B Controls, with Maureen, before retiring to Tucson, AZ in 1998. While enjoying retirement he discovered the benefits of the Tucson Racquet and Fitness Club as not only a place to play handball, but to develop lasting friendships with fellow players along with the members of the exercise classes which sustained him. One close friend from the club remembers him as "a warrior with a big heart; a man's man with a gentle touch".Bike, his step-mother Inez Barker Bike and her children Jeanne Barker and Lowell Barker, and his immediate siblings, Joseph Bike Jr, Veronica Kutzscher, George Bike, Caroline Collins, and Catherine Raffaeli.All are invited to share in a celebration of his life on Monday March 30, 2020 at St Pius X Catholic Church at 9 a.m., located at: 1800 N. Camino Pio Decimo, Tucson, AZ 85715-4504Donations may be made in his name to the Cure Alzheimer's Fund (curealz.org).
March 2020

Robert Thomas Zakely, Fort Collins, Col.

It is with deep sadness that we announce the passing of our beloved husband, father, brother and friend Bob. He passed away as a result of a heart attack suffered at his home in Fort Collins on Friday, March 20th, 2020. He was 75.
Bob was born on September 22nd, 1944 at Fort Bragg, NC just three days before his father shipped out to Europe during WWII. Bob was the oldest of his two surviving siblings, brothers Bill and Jim. His early years were spent in Gunnison, CO. By the start of 7th grade, the family had moved to Grand Junction, CO, where Bob graduated from Grand Junction High School. He began his college education at CU, Boulder, then transferred to Mesa in Grand Junction. He completed his formal education at CSU with a Master of Science Degree from the Department of Rangeland Ecosystem Science. He retired in 2006 after working many years for the City of Fort Collins.
During his college days, Bob worked for the US Forest Service each summer, working for the Gunnison National Forest in Crested Butte, CO, where he met his future wife, Betsy. Together they had two sons, Bryan and Devin, that they raised in Fort Collins. Crested Butte has remained an important part of their lives.
Bob was an avid handball player and loved spending hours with his handball buddies playing, drinking beer and enjoying raucous humor. He relished quality time with friends he met through work and the world at large. Bob played numerous musical instruments over the years including cornet, piano, guitar, banjo, Native American flute and even bagpipes. He also enjoyed reading and learning. Favorite subjects were Native Americans, the Southwest, wildlife, geographic regions and historical times and places.
Spending time in the great outdoors of Colorado with family and friends was especially important to Bob. He loved camping, hiking and snowshoeing and even climbed all 54 of Colorado's fourteeners. He spent quality time with his family and dogs in the Crested Butte area and numerous areas in the Southwest. He loved traveling to mountainous countries including New Zealand, the Alps in Europe, and Machu Picchu in Peru. He also made multiple expeditionary trips to Alaska. As an avid photographer, Bob left a wealth of pictures to remember these adventures.
Bob will be greatly missed and remembered fondly by his family and friends. His dry wit, sharp intellect, adventurous spirit, love of a good laugh and generous ways with those he held dear will live on with all those he touched along his life's journey…
Due to the Coronavirus Pandemic, a celebration of Bob's life will be planned and held at a later date.
In lieu of flowers, or as Bob would say, "Do NOT send us flowers," please donate to a worthy animal or environmental cause.
February 2020

Robert W. Schoning, Corvallis, Ore.
Longtime Corvallis resident, noted fisheries expert and family patriarch, Robert ("Bob") Schoning, Colonel, USMC (Ret) passed away on February 14, 2020, at Samaritan Evergreen Hospice in Albany at the age of 96.He was born September 29, 1923, in Seattle, Washington to Nils Wilhelm and Olive Jeanette (Anderson) Schoning. He grew up in Seattle, attended Stevens Grade School, graduated from Garfield High School and entered the University of Washington, where he began playing handball.After the United States entered WWII during his second year of college and knowing he would be drafted, he chose instead to enlist in the U. S. Marine Corps in 1942, mainly because his father had been a Marine during WWI. While in college, he attended boot camp and officer training school. He earned his Bachelor of Science Degree in Fisheries in 1944. In May 1945, he was commissioned a Second Lieutenant and sent overseas to China.He returned from China in 1946 and chose to stay in the active reserves. He went back to the University of Washington for graduate work in fisheries, but did not finish his master's studies. Instead, in 1947, he began working for the Oregon Fish Commission (OFC) as a field biologist stationed on the Columbia River. At this time, he was offered an athletic membership at the Multnomah Athletic Club (MAC). For the next 23 years, Bob Schoning became the dominant handball player in the Northwest, winning 59 titles in 90 tournament events.In August 1950, Bob was recalled to active military duty, and a month later his unit was sent to Korea where he remained for the next year. He was involved in the Chosen Reservoir Campaign and was later awarded the Bronze Star for his courage in action on 14 February 1951. He remained in the active reserves until the mid-1970s when he transferred to the inactive reserves due to his civilian responsibilities in Washington, D.C. He officially retired from the U.S. Marine Corps on 29 Sept 1983 with the rank of colonel.After returning from Korea in 1952, Bob married Barbara and resumed his work with the OFC. Over the next eighteen years, he worked as a fisheries biologist, Director of Research, and ultimately, Oregon State Fisheries Director. He continued playing handball and received third place in the 1968 national U.S. Handball Association Open Doubles tournament.In 1971, after twenty-four years with the OFC, Bob moved to Washington, DC, and worked as the Deputy Director of the National Marine Fisheries Service (NMFS). In 1973, he became the Director of the NMFS, where he helped formulate the Magnuson-Stevens Fishery Conservation and Management Act, which established a 200-mile fishery conservation zone buffering the United States' shorelines. This legislation made a massive impact on commercial fishing operations around the world and almost every other fishing country later created a similar law. It was one of his proudest accomplishments.In 1978, Bob returned to Oregon, joining Oregon State University Department of Fisheries and Wildlife as a visiting professor. He and Barbara had divorced after raising four sons. Bob remained at OSU until June 1982 when he switched to being a private consultant. That same month, he married Sandra. He was named the Fishery Worker of the Year by the Oregon Chapter of the American Fisheries Society in 1985 and returned to Oregon State in Jan 1986 as courtesy faculty with Fisheries and Wildlife. The next year, he received the OSU Distinguished Service Award. He joined the advisory board of the Coastal Oregon Marine Experiment Station and continued to serve there until finally retiring in 2011 at the age of eight-eight. In 2002, OSU's College of Agricultural Sciences named him a Diamond Pioneer and in 2007, he was inducted into OSU's Hall of Fame. Bob had also been inducted into Garfield High School's "Golden Grads" Hall of Fame in 1994. Bob and Sandra were married for 25 years until their divorce.Overall, Bob worked for the government at various levels for fifty-three years. He also served for a combined total of fifteen years as a presidentially-appointed commissioner on the International Pacific Halibut Commission and the International North Pacific Fisheries Commission. He was a lifetime member of the Military Officers Association of America (formerly called The Retired Officers' Association or TROAA), a dedicated member of various golf country clubs and an active member of Grace Lutheran Church in Corvallis for many years.Some of Bob's happiest memories were the many summer vacations his family spent out at Camp on Vashon Island with extended family at what was originally Grandma Anderson's cabin and where he and Bill had spent time in their youth. Throughout his life, Bob participated in various sports and outside activities. He played several sports in high school and college and in addition to becoming a noted handball champion, he was also a lifelong golfer and avid salmon fisherman well into his retirement and beyond. After retirement, he continued to travel frequently to visit his brother in Seabeck, Washington, and one year, Bob and Bill (along with two others) motored Bill's boat up to Alaska on a salmon-fishing trip. The two brothers also enjoyed various golfing trips together. In 2004, two of Bob's sons (Randy and Kerry) took Bob on a once-in-a-lifetime trip to Norway for his 80th birthday to visit his dad's birthplace and cousins Randi and Ingrid. The cousins had also visited with Bob in Corvallis and at Seabeck on several occasions. Bob very actively supported OSU's various sports teams and thoroughly enjoyed being able to attend local games and interact with the coaches and team players. If game night included a trip to the local KFC or some homemade tacos and a rousing game of Mexican Train, that was even better! All were his favorites and he enjoyed having company.Like many of the "Greatest Generation", Bob remained modest about his many accomplishments and awards and preferred to let the light shine on others. He was always willing to lend a helping hand and firmly believed that anything worth doing was worth doing well. If someone said it couldn't be done, he asked "How could we do it" or "How can I help?" He always credited his parents and Grandma Anderson for his work ethic and willingness to go that extra step without being asked.His passing leaves an irreplaceable hole in our family tapestry, but his spirit, values, and example, his love for family, God, and country, his charisma and wonderful stories will live on in our hearts and in our memories. He made a difference in the lives of so many and he will be sorely missed by all who knew and loved him. Rest in peace, Bob!He is survived by his four sons Randy, Kerry, Jim and Kip; three grandchildren Tiffany, Zane and Chimay; two nieces Cathy and Judy; two nephews Mark and Craig; four maternal cousins Paul, Rolf, Steven and Maren; and paternal cousins in Norway. He was preceded in death by his parents; the mother of his boys, Barbara; a nephew, Gary; his beloved brother, Bill and his sister-in-law, Gayjoy and his cousin Ingrid in Norway. He is also survived by Lynn Edwards and Sandra Schoning.A celebration of life will be held at Grace Lutheran Church, 435 NW 21st Street in Corvallis at 1:00 p.m. on Saturday, February 29th, 2020. His ashes will be interned later in Seattle next to his brother at his request. In lieu of flowers, the family suggests donations may be made in Bob's name to a charity of your choice or to Oregon State U.
William "Bill" Brady, Fargo, N.D.
William "Bill" Brady, 85, Fargo passed away Thursday, February 13, 2020, at Edgewood Vista, Fargo.Bill was born August 29, 1934, to John and Anne (Anderson) Brady. He graduated from Mayville High School in 1952 where he excelled in both basketball and baseball. He attended NDSU before transferring to Mayville State, where he graduated with a degree in teaching. Bill began his teaching and coaching career in Lakota, ND before moving to Ada, MN, where he taught mathematics and coached basketball. He brought his team to the MN State Tournament in 1962. Bill married Bernadine "Dina" Eid on August 17, 1963. They lived in Cambridge, MN for 2 years before moving to Devils Lake, ND where he taught and coached at the Junior College. They later moved to Athens, GA where he furthered his education at the University of Georgia. Known as a human calculator, Bill earned his Doctorate in Statistics.After completing his doctorate, Bill took a job at St. Cloud State for a year before moving to Fargo. He then worked for 20 years as an administrator for the Fargo Public Schools System. Retirement allowed Bill and Dina to spend their winters in Mesa, Arizona where Bill enjoyed playing tennis and pickleball.Bill loved sports. In college, he played baseball and basketball. After college, he added racquetball, handball, and tennis. No one would know by his humble demeanor that he was inducted into the North Dakota Amateur Baseball Hall of Fame, the North Dakota State Handball Hall of Fame, and the Mayville State University Hall of Fame.He is survived by his wife Dina, Fargo, ND; children, Robyn (Karl) Borge, La Crosse, WI, Reid (Sarah) Brady, Fargo, ND, Erin (George) Watson, Wahpeton, ND; 8 grandchildren, Kolter Borge, Joy Watson, Meg Watson, Kaitlyn Borge, Maura Brady, Elsie Brady, Cray John Brady and Juliana Brady.He was preceded in death by his parents, John and Anne Brady.The family would like to give a special thank you to Edgewood Vista for their wonderful care and friendship.In lieu of flowers, memorials preferred to the Parkinson's Foundation (marvbossartfoundation.org).
January 2020
Phil McLaughlin, Alton, Ill.
Phil McLaughlin (1944 – 2020) the Irish Whip. Born in Tipperary, Ireland, Phil arrived in the USA in his early 20's and was promptly drafted into the US Army. He completed his service and gained US citizenship. He moved to Alton, Illinois, just across the Mississippi River from St. Louis.Phil won 12 Missouri State Handball Championships, including a 7-year run in the 40+ singles division from 1984 through 1990 and a 50+ singles division in 1999. He also won doubles championships with 4 different partners – the 1996 40+ division with Steve Campbell, the 1999 50+ division with Phil Bracken, the 2005 60+ division with Jim Ward, and the 2012 65+ division with Gary Brake. He was inducted into the Missouri Handball Hall of Fame in 2000.Phil won the YMCA 40+ National Championship as well as a number of tournaments in Kansas City and throughout Illinois – Springfield, Decatur, Bloomington, Alton. He didn't just play, he worked as tournament director of the Alton tournament, and he was a fixture helping out and greeting players at the Missouri State tournaments and the St. Louis Handball League. Phil was a long-time member of the St. Louis Hinder Club where he was elected to the Board of Directors.Like many of his countrymen, Phil was quiet until you got him started on the subject of handball. He often shared his insights into the strategies and finer points of the game with veterans and novices alike. Phil was a non-discriminatory handball player – any race, creed, color, young, old, good, bad – he beat us all.

Ron Emberg, Houston, Texas
On Jan. 18, 2020, Ronald Edward Emberg, 90 years, while surrounded by family and friends, was lovingly embraced and escorted by angels to the gates of heaven, where his father, George Emberg, and his mother, Evelyn Emberg and sister, Dixie Emberg, were waiting for him.
He passed away at his residence, in Houston, Texas. He was born, May 6, 1929, in Duluth, Minnesota. He grew up in Milwaukee, Wisconsin. He served in the Armed Forces, as a radio operator, during the Korean War. He studied Petroleum Engineering, at the University of Houston. He was on the Houston Downtown YMCA Board of Directors.
He was on the Board of Directors of the United States Handball Association (USHA). In 1995, he was inducted into the USHA National Handball Hall of Fame. He won the USHA National Masters invitational and National 4 Wall Championship for ages 60, 65, and 70 in Doubles and Singles.
He was the CEO of AVR, Inc., an Ad Valorem tax and utility billing software company in Houston, Texas. In 1959, he started in the business. Over sixty years, his leadership guided multiple employees, during the changing times in the utility billing industry. He changed the lives of generations of families, who were his loyal employees.He was proud to be an American. Besides loving playing Handball, he loved sports, travel, and woodworking around the house. He lived his life as an honorable and loving man to his family, friends, and employees. He never wavered from his ethics, trustworthiness, and commitment to those individuals blessed enough to have known him. He contributed, without hesitation, to anyone in need.
He dearly loved his own family and his AVR family.He is survived by Susan Emberg, his wife and business partner of 32 years, his daughters, Ree Emberg, Kelly Emberg and husband, Mike Padilla, his son, Mike Emberg, his daughter, Tamera Galdamez and husband, Jose Galdamez, and daughter, Theresa Rodriguez and husband, Stephen Rodriguez, his grandchildren, Ren Nelson, Dixie Mattingly, Thomas Gasper, Hannah Gasper, Ruby Stewart, Tyler Jenkel, Cole Brodin, Cheney Emberg, Jade Galdamez, Jacob Galdamez, Chloe Galdamez, Leah Galdamez, Emily Galdamez, Mia Rodriguez, Ava Rodriguez, Christian Rodriguez and 7 great-grandchildren, his sister, Phyllis Aisbet, his sister-in-law, Zell Reeves, his sister-in-law, Jody Rogers, and multiple nieces and nephews.
HANDBALL MAGAZINE's Tribute to Ron Emberg.

Ken Smolack, Manalapan, N.J.Friends and Family Share Fond memories of "Meatball"

Bill Kennedy
Longtime New York/New Jersey handball player and supporter of the game, Kenny Smolack, 73, passed away Jan. 9 in a New Jersey hospital.
Kenny was an age-group runner-up to Dennis Hofflander in the 1964 national junior tournament as a player out of the fabled Castle Hill Club in the Bronx. As an adult, he was better known for his doubles play with partner Richie Greenwald, with whom he regularly challenged for the East Area championship.
Kenny won numerous weekend tournament championships with a variety of partners, including Greenwald, John Marra Jr., Mike Meltzer, Lou Russo, and Bobby Harbatkin. He was perhaps more famous for being the author of a Handball magazine column, "The Meatball Corner," published for more than 30 years.
He ardently supported youth handball, running many tournaments and raising money for juniors to attend national and regional events.
At his funeral Jan. 14, he was eulogized by Fred Lewis, Meltzer, his cousin Michael Levine and his stepson Fred Munsch Jr. He leaves his wife, Evelyn, stepsons Fred and Ed, stepdaughter Samantha, and three grandsons.
Howie Eisenberg
The world of handball lost a formidable player, an important contributor, and a unique perspective with the passing of Ken Smolack. With his love of the game and lifelong involvement augmented by his benevolent objective commentary and recommendations, he was an outspoken proponent for the betterment of our sport. Even more importantly, Ken was a warm, loving person and a loyal friend. I will miss him greatly.
Mike Meltzer
Kenny and I were friends since we were 6 years old. We met at the famous Castle Hill Beach Club in the Bronx. Handball was the game we loved and played every summer day. Together, we won many tournaments. He also won numerous tournaments with other partners. In addition, we ran many local tournaments where he supplied the hospitality, using his connections in the food industry. Kenny had a gruff exterior but a heart of gold. The Meltzer family will certainly miss their "Uncle Kenny."
Fred Lewis
As I have said many times, one of the great benefits of playing handball over a lifetime is the friendships you acquire along the way.
Kenny and I became acquainted over 65 years ago as members of the Castle Hill Beach Club in New York. Kenny was affectionately known as "Meatball" because he would walk around the club eating his grandmother's meatballs from a plastic container. We were competitors in junior tournaments and then teamed up as partners in doubles tournaments.
Kenny developed into a right-side doubles specialist, teaming with the likes of Lou Russo, Richie Greenwald, Jay Garsman, and others to win many championships. One of Kenny's major accomplishments was coming in runner-up to Dennis Hofflander in the 1964 USHA junior national championships. Kenny scored in double figures against Hofflander, who crushed everyone else. (Dennis left me at 0 and 1 in the semifinals.)
After I left New York for Miami and eventually Tucson, Kenny and I continued to keep in close contact. We would see each other at tournaments and often vacationed together in Las Vegas. I felt very proud when Kenny spoke on my behalf at my Hall of Fame induction ceremony in 1993.
Perhaps we were never closer than the last six months of his life, when he became very ill and bedridden. I tried to call him every day and offer words of encouragement. We talked about our families, handball, politics, and our favorite foods. Now that he is gone there is a huge void in my life. However, the great memories will be here forever.
Fred Munsch Jr.
An old friend, a best friend, a confidant, a husband, a father-in-law, a Pop-Pop and a stepdad. These were some of the "titles" that Kenny Smolack took on as he became closer and a more integral part of my family.
The last title I mentioned was "stepdad." While technically that is what he was to me, he was so much more than that. I was blessed to have known Kenny my entire life, but he took on a different role in the mid-1990s when he and my mom got married.
Over the 25 years that Mom and Kenny were married, Kenny became one of my closest friends and confidants. He was there for me as I entered the wonderful world of "adulting." He helped me navigate those early years, and then as the years progressed, we seemed to be there for each other, always there to bounce an idea off one another.
As I got to know Kenny better, I realized what a kind and generous person he was. He was always there for someone whenever they needed it. Over the years, I came to appreciate Kenny's love for food, cooking, and Frank Sinatra! He would always have us over for Passover and Rosh Hashanah, where I learned how to make a mean brisket and his trick to making a great matzo ball soup.
In the late '90s and early 2000s, Kenny became "Pop-Pop" to my boys. Kenny epitomized the idea of a "doting grandfather." He was there for countless ballgames and was their biggest fan, both on and off the field. For anyone who was willing to lend an ear, he would love to tell stories about what the boys were doing, what they accomplished, or just about the last conversation he had with them. Each one held a special place in his heart, and he holds a special place in all of our hearts.
These past few months have been tough, but we are moving along. A day doesn't go by that we don't think of him, reminisce about him and miss him. Until we meet again, my friend and Pop-Pop, we love you!
February 2020
Phil McLaughlin, Alton, Ill.

Phil McLaughlin (1944 – 2020) the Irish Whip.  Born in Tipperary, Ireland, Phil arrived in the USA in his early 20's and was promptly drafted into the US Army. He completed his service and gained US citizenship. He moved to Alton, Illinois, just across the Mississippi River from St. Louis.
Phil won 12 Missouri State Handball Championships, including a 7-year run in the 40+ singles division from 1984 through 1990 and a 50+ singles division in 1999. He also won doubles championships with 4 different partners – the 1996 40+ division with Steve Campbell, the 1999 50+ division with Phil Bracken, the 2005 60+ division with Jim Ward, and the 2012 65+ division with Gary Brake. He was inducted into the Missouri Handball Hall of Fame in 2000.
Phil won the YMCA 40+ National Championship as well as a number of tournaments in Kansas City and throughout Illinois – Springfield, Decatur, Bloomington, Alton. He didn't just play, he worked as tournament director of the Alton tournament, and he was a fixture helping out and greeting players at the Missouri State tournaments and the St. Louis Handball League. Phil was a long-time member of the St. Louis Hinder Club where he was elected to the Board of Directors.
Like many of his countrymen, Phil was quiet until you got him started on the subject of handball. He often shared his insights into the strategies and finer points of the game with veterans and novices alike. Phil was a non-discriminatory handball player – any race, creed, color, young, old, good, bad – he beat us all.
December 2019
Gerald T. Frank, Milwaukee, Wisc.

Gerald "Jerry" Frank passed away unexpectedly on December 15, 2019, surrounded by family and friends, at the age of 77. Jerry is survived by his beloved wife Janis, daughter Katie (Sal) Bando, son Andy (Britt), and his cherished granddaughters Mia, Maci and Genevieve. He was preceded in death by his parents Percy and Phyllis Frank, sisters Judy and Karen, and will be remembered by many cousins, nieces and nephews.
Growing up in Milwaukee, Jerry graduated from Washington High School in 1959 and attended UWM. While at UWM, he played varsity football, met his lifelong "brothers" of Delta Sigma Kappa and fell in love with his beautiful bride. In 1964, Jerry became a member of the Milwaukee Fire Department, where he proudly served the community for 39 years. He received countless awards during his tenure and retired as Deputy Fire Chief in 2003. As he often stated, "there is not a day that I don't look forward to going to work." As a firefighter, he cultivated his love of cooking and was therefore in charge of all family holiday meals. Jerry shared his sense of humor with his fellow firefighters and maintained those important relationships until his passing. His family's pride in his job as a firefighter was surpassed only by his own.
Jerry's life was filled with devoted pastimes and hobbies. He was a handball enthusiast, playing in international tournaments, where he made lifelong friends. He was one of the original members of the Wisconsin Athletic Club, following years at the old Eagle's Club, and helped establish the Irish Open Handball Tournament. Even after his playing days, he continued to organize and support local tournaments.
It cannot be overstated how important his family and friends were to Jerry. From family trips to Minocqua, guy's weekends in Lakewood, deer hunting in Wautoma, taking trips across the country with other couples, among others too numerous to mention here, Jerry lived to spend time with those he loved. He cherished spending time with his granddaughters, who enjoyed testing "poppy's" math skills and watching him in the kitchen. Over the next weeks and years, those who counted Jerry as a dear friend will share story after story (many not suitable for publication) to keep his memory alive. And as you read this, he is having a martini with Dick and Paul, knowing he had a good run.
Visitation will take place at SS Peter and Paul Parish, 2490 N. Cramer St., Milwaukee on Saturday, December 28th from 10am-1pm followed by the Funeral mass at 1pm. In lieu of flowers, memorials may be made to Hunger Task Force or Milwaukee Rescue Mission.
November 2019
Jim McKee, Memphis, Tenn.
James "Jim" Edward McKee, 81, of Memphis, TN left this world to meet his Savior and run the streets of gold on November 30, 2019. He leaves his loving wife of 59 years, Marty McKee and daughter, Kim Hailey. Jim graduated from Treadwell High School where he was the captain and quarterback of the football team and also the pitcher for the baseball team. Jim received scholarships from Vanderbilt University where he was also the quarterback of the football team and pitcher for the baseball team. Jim was head commander of Vandy's Army ROTC. After graduation he went to serve his country enlisting as a 2nd Lieutenant. During the Army he was a paratrooper, Captain of the Screaming Eagles football team, where he later coached. Jim was also a great athlete. He won seven National Handball Championships. He never played a game just to play. He played the game to win and he did. Mr. McKee was in the Army Intelligence. In this lifetime he worked for 1st Tennessee Bank and Menard Gates and Mathis Insurance and Data Communications where he helped develop computer systems for TV stations. The family will receive friends from 11:30 a.m., Thursday, December 5, 2019 at Memorial Park Funeral Home with the funeral to begin at 1 p.m. Entombment will be in the Memorial Park Mausoleum. In lieu of flowers memorial donations can be made in his honor to Central Church, 2005 E. Winchester Blvd., Collierville TN 38017 or St. Jude Children's Research Hospital.
Neal Bocian, Danvers, Mass.

Neal Bocian – National Champion
Neal Bocian, 69, born in Brooklyn, NY, was the 1982 USHA national 1-wall open doubles champion, 1985 USHA national 1-wall seniors doubles champion, # 2 in the country in the 1975 open singles, the 1971, 1972, 1973, 1980 open doubles succumbed to cancer surrounded by his family on November 11, 2019.
Advertising impressario, business owner, avid golfer, member of The Ancient and Honorable Society, harmonica player, Neal entertained sick children as a clown at Boston Children's Floating Hospital for the last 28 years. He was a passionate man with a big heart who loved life and gave it his all.
He is survived by his wife, Lori Wolf, his son, Craig, daughter, Erica, brother, nephew, Russel, step children, Erik and Alex Wolf, and grandchildren, Julian, Zachary, Gabriela, and Natalie.
The words below express my feelings about Neal.
Neal Bocian, My Protégé, My Good  Friend
A 21 year old lanky lefty started playing handball at the Coney Island handball courts in 1971. His graceful powerful swing caught my attention. The fact that it was very similar to mine, actually a mirror image, made it all the more intriguing to me.  Neal and I got to know each other and it became a delight to impart what I knew about the game and my philosophy of play to him.
I have always gotten great satisfaction from seeing positive performance from receptive students whether it was in mathematics or in sports. With his natural ability and intelligence Neal was a quick study. In a short time it became clear to me that despite his previous lack of experience against top players, Neal would be competitive at the highest level of 1-wall handball.
This was borne out as Neal 's game was an excellent complement to mine as we teamed up and  reached the finals of the nationals 3 consecutive times, beating a number of multiple champions along the way. Unfortunately for Neal, in addition to whatever positive aspects of play that I shared with him, I somehow also imparted my penchant for finishing second, as we were runners-up each of those years.
However as I came to appreciate many years later, coming in second in the country was a significant accomplishment.  It was especially significant considering my declining ability and Neal's inexperience which was transcended by his aggressive play and will to win. We did have some good wins in each form of the game and finally did win a national championship together 14 years after our initial pairing.
Before that Neal became a champion in his own right dominating to win the national doubles with another partner.  His singles prowess was a bitter-sweet source of pride for me when Neal beat me in a tournament. With victories over some of the best players of his era, Neal established himself as more than a formidable player. Like his mentor, Neal got to the finals of the nationals singles, only to just fall short of the championship.
Neal's handball accomplishments are just a part of the special person that he was. His intelligence and "innovativeness" have resulted in great success in the business world. He was a visionary, first realizing the potential of providing a simple print advertising vehicle for auto shows, then vertically expanding by becoming the printing company.  He was among the first to appreciate the power of the internet as an advertising medium learning its intricacies and applying that to develop a business successful beyond his previous efforts.
More important than his athletic and business accomplishments was Neal's humanity.  In addition to being a loving son, brother, husband, father and grandfather, he gave of himself,  delighting sick children as a clown and juggler and being a loyal friend to many. He was a benefactor to handball, the sport he loved. His charitable contributions to others were well received and appreciated. I am very proud of the man that the 21 year old kid that I took under my wing became.
My biggest regret in living in California is infrequently seeing people who are very meaningful to me. My friend, Neal is one of those that I missed being with very much.  The few days that we spent together along with our wives and other friends 2 years ago in Florida were very poignant to me us. It was a special time with special friends. I cherish those moments and wish they could go on indefinitely.
Goodbye and rest in peace, my friend.
Howie Eisenberg
October 2019
Chatten Hayes, Portland, Ore.

If you have played in or watched any USHA National or World handball event in the last thirty years, you came to know one of the greatest supporters of the sport of handball:  Chatten Hayes.
She was a ubiquitous presence at countless handball tournaments and events.  Whether it was assigning players and refs to a court, keeping the event running on time, recording scores, encouraging husband David Steinberg to play his best, serving on innumerable committees, making contact with local print and broadcast journalists, emceeing a banquet—all this and more amounts to the unparalleled level of enthusiastic involvement in handball that Chatten evinced over the decades.
The handball world lost this angel on October 21, 2019, at age 59 to ovarian cancer.  Chatten lived her final years with her usual gusto even as she battled the deadly disease with her characteristic humor, grit and determination.
A native Oregonian, Chatten was a world citizen, with a special love for Italy and Ireland.  She and husband David Steinberg also spent a recent holiday season in Belgium with close friends from the handball world.  When they ventured westward, it was often to their condo in Maui where they enjoyed the beauty of the island and various underwater pursuits.
After graduating from Portland State in 1982, Chatten shared her enthusiasm for life with all who met her, including her husband of thirty years, David Steinberg.  She adopted his chosen sport of competitive handball and became a leading figure in the national and world handball scenes.  The two together led the Pacific University handball team to four straight A-class national championships, 2016-2019.  She was instrumental in bringing 1,000 players to the 2009 World Championships held at the MAC in October that year, the largest gathering of handball players in North America to that point.
She was well-known for her stellar volunteering efforts in numerous Portland events and programs.
She is survived by her life partner, David Steinberg.  A celebration of her remarkable life is scheduled for January, 2020; further details will be forthcoming. Remembrances in her honor may be shared with the Chatten S. Hayes Fund at the Oregon Community Foundation.
-Mike Steele
July 2019
Morton (Marty) Goffstein, Las Vegas

The Magic of a Handball:  A Tribute to Hall of Famer and National Champion Marty Goffstein
The Capell's and the Goffstein's have known each other for over 50 years.  Brother Geoff has competed with, and against Marty, since his early days at the San Jose Y.  Although Marty has not played, for some time, his list of achievements is long and impressive.
Since he moved to Las Vegas, our visits have been infrequent, but phone calls have been numerous.  Calling Marty always had the same greetings.  "How you doing Marty?"  "I'm doing great, and couldn't be better!"
Well, things weren't great.  After numerous medical issues, we received a call from his daughter Andi, telling us that we better get down there, to say good-bye.  His son Garrett picked us up at the airport, and briefed us on his condition.  He had been unresponsive, for the last two days, and not to expect much.  Driving up to the hospital, I saw a huge Cross.  Imagine that, Marty Goffstein, in a Catholic hospital.  I couldn't wait to talk to him about that.  Geoff had brought a handball with him, and had it in his pocket.
When we got into the room, his eyes lite up, but he couldn't move his arms.  He was so happy to see us. Sandi, his wife, helped us get him into a chair, so he was facing us, eye to eye.  Geoff said, "I have something for you."  He handed him the ball, and he practically squeezed the air out of it!  Geoff took the ball back and sat down.  "Catch it Marty."  He threw the ball to him, and it bounced off his chest.  His eyes became focused.  "Let's try that again."  Geoff threw the ball, and he caught it.  He bounced it back to us, and this continued for several minutes, Marty catching it every time.  Doctors came into the room, and couldn't believe what they were seeing!  After the last toss and catch, Marty switched the ball from his left hand to his right, cocked his arm, and gave us that feared look, that we had seen so often.  It meant, get ready for a big hook serve that you have no chance to return. Marty won that last game against us, and that is the Marty that we always knew and loved.
Marty died the next day, but the magic of a handball, will be remembered by all that saw it, forever.
-Jay and Geoff Capell
Morton (Marty) Goffstein passed away peacefully after a short illness on July 22, 2019. He was surrounded by his loving family.
Son of the late Max and Mollie Goffstein, Marty left St. Louis in 1960, moving to San Jose, Calif. Marty was the beloved husband of Sandi Goffstein and they were happily married for 42 years. They subsequently moved to Las Vegas, where they resided for 20 years.
While living in St. Louis, Marty spent much of his time actively engaged in sports at the YMHA, participating in basketball, fast-pitch softball and handball. He won many local and state handball championships in both singles and doubles and one National Doubles Championship while living in St. Louis.
Marty's excellence in handball continued as a resident of San Jose, winning more local and state championships in singles and doubles. In all, Marty won four National Championships. Marty was inducted in the Northern California Handball Association Hall of Fame.
In addition to his wife, Sandi, Marty is survived by his children, Kathi, Andi (Jim), Garrett and Joshua; his grandchildren and great-grandchildren, nieces, nephews and cousins. Marty's brother and sister-in-law, Herb (Delores) Goffstein, both preceded him in death. He is survived by his brothers Sig (Judi) and Sanford (Phyllis) Goffstein, plus many friends.
If you wish to make a contribution in memory of Marty, please consider the Northern California Handball Association to support youth development (for more information on how to donate, email norcalhandball@gmail.com) or any charity of your choice.
June 2019
Bernie Pritchard, Toronto, ONTARIO

Bernie Pritchard passed peacefully in Toronto on June 01, 2019 at age 98. He was a multiple Canadian National champ and won enough local and Northern New York trophies to fill the basement of his house in Toronto, including 10 straight City of Toronto championships. He also represented Canada and placed second to Jim Jacobs at the 1964 World Handball Championships held in New York City in 1964. Bernie was fittingly inducted into the Canadian Handball Hall of Fame in 2008.
-Ted Pritchard
February 2019
Dick Sleeper with wife Kay at the 2004 Three-Wall Nationals.

Richard Sleeper, Chicago, Ill.

I can't remember anything Dick Sleeper told me that was not educational, entertaining, or true. Most of what he told me, he related to his favorite topic –playing handball.
Not that he said much. He'd taken me under his wing when I was not good enough to enter a "C" tournament. His on-court words were usually limited to "nice shot" and "wow" – and I was so bad, he didn't have to say either very frequently. But he did. The "wow" was probably said in awe of God's grace in letting the ball do something wonderful after failing to go where I was aiming.
But his laconic persona was "pronounced" in everything he did. Looking back, I can safely say that handball has never had a more understated promoter. It wasn't just his encouragement of kids, or his financial support of our tournaments (for which he rarely accepted recognition or accolade). The real truth is that Dick unassumingly nurtured the Chicago Metro Handball League from a loose association of police and firemen … to the greatest competitive handball arena America has ever known. For around six months straight, on any Tuesday night, some 200 players enjoyed competition and comaraderie in the League he shaped and quietly held together.
As I remember, our University of Chicago team — with Vern Roberts, Dave Dohman, Scott Rosenthal, Chris Roberts, Bill Tillery, Marty Wallace, and Dick Sleeper — won the top division several times. The first time we won, Dick put up his own money so we could have championship jackets. I had no illusions about why I was included – because I was a student, we could use the University's field house for our matches.
But it was also true that Dick wanted me there – maybe he saw some promise in me that left others stumped. I just wasn't very good. It was as if God had whispered to him that the world would be a better place if more of us played handball.
At Rainbow Beach, which was ground zero for 3-wall in Chicago, Dick befriended many other aspiring players who were young, hapless, or just plain helpless. While he was good enough to win several tournaments in several venues, he thought nothing of going in the court after four hard-fought games and "hitting it around" with novices, late-comers, and hangers-on. Of course, later in life, his shoulders and elbows would pay the price.
After all that play, and a few beers besides, he'd climb on his trusty 10-speed bike, exhausted, and pedal home, gloves hanging from the handlebars to dry. Home for Dick Sleeper was wherever his beautiful wife Kay was. He had fallen in love with her when she was a nursing student in Chicago. Together, they had three sons, all of whom now mourn the departure of his earthly life. Like us, they know that his spirit of love, acceptance, and quiet pride in our well-being remains in our midst.
-Eli Seaman

January 2019
Mike Weinberger, Moraga, Calif.

Michael (Mike) Joseph Weinberger, 64, died January 25, after bravely battling lymphoma for 15 months. All who met him were moved by Mike's warmth, intelligence, creativity, integrity, sense of justice, and sharp and absurd sense of humor.
A 1972 graduate of BGHS, Mike earned a BA in Economics from BGSU in 1977 and went on to a 32-year career at UC-Berkeley. His love of handball brought him to the Department of Recreational Sports where he started working part-time and quickly rose to being Director, a position he called "the best job on campus."  Mike was instrumental in bringing the USHA National Four-Wall Championships to Berkeley in 1988, still the largest-attended national tournament.
As Director, Mike pioneered IT in the 1980s, networking PCs and computerizing the budget process, both rare at the time. He was creative and adaptive, expanding revenue sources, upgrading facilities and expanding access to health, wellness and recreational activities for the entire campus community. The annual campus welcome event, Caltopia, was Mike's brainchild, as was the B2H cross-campus collaborative custom-designed software, a joint project of IT professionals at UC-Berkeley, UC-Davis and UCLA. B2H is now used throughout the UC system for a wide range of services. Mike also pioneered hydration stations on campus for filling reusable water bottles, that are now commonly found nationwide. Mike received multiple campus awards, including the Chancellor's Outstanding Staff Award. He was known for his warm and inspirational leadership, his sense of fairness, constructive and respectful supervision, and his sincere commitment to the well-being and development of staff.
Mike enjoyed reading history books and Foreign Affairs. He loved the humor collection in Funny Times, and gifted the newspaper to his parents and siblings. He enjoyed the old-timey humor and music of KPIG Radio, as well as Oakland A's baseball, Cal football, Morris dancing, playing the fiddle, and hiking in Bay Area parks.
Mike was a loving and attentive husband, father, brother, son, and friend. He is forever in the hearts of his wife of 39 years, Julie, and his daughter Kathleen (fiancé Andrew Metrick). He is also missed by his mother, Kathleen Natalino, Akron; step-mother, Helene Weinberger, Bowling Green; and his surviving siblings: Elizabeth Phillips, MD; Mary Kay (Mike) Bishop, NH; Stephen (Chris) Weinberger, MA; Ann Weinberger (Rosco Rouse), NC; Margaret Weinberger, Bowling Green; Barbara Weinberger (Kurt Kleinmann), TX; Rosemary Weinberger (fiancé Greg Curtis), MA; Teresa Weinberger, Akron; Janet Weinberger, AL; and 3 step-siblings: Sandy (Chuck) Kern, MI; Sherry Spears, Findlay; and Rick (Stephanie) Chaney, WV. Mike was also a beloved uncle to Howard, Michelle, Kwame, Monica, David, Harolyn, Maura, Peter, Cameron, Elisabeth and Anna; and step-nieces and nephew Cara, Cristin, Callie, Caitlin, and Mason, as well as 6 great-nieces and nephews. He was preceded in death by his father Morris J. Weinberger, step-father Agostino Natalino, brother-in-law Harold Phillips, and his older sister Linda Weinberger.
The family is very grateful for the expert and compassionate care that Mike received during his illness at Alta Bates Summit Hospital, UCSF Medical Center, and the Berkeley Comprehensive Cancer Center. Donations in Mike's memory would be welcome at any of these or any park. A celebration of Mike's life will be held on Sunday, April 28 in the Simpson Garden Meeting Room, beginning at 4:00 pm, with food and fellowship immediately following.
Al Goldstein (far left) with Max Davidoff and Moe Orenstein circa 1954.
Al "the Teacher" Goldstein, Brooklyn, N.Y.

One-Wall Loses Its Teacher
One-wall handball has lost one of its strong competitors of the '50s and '60s, Al Goldstein, affectionately known as "the Teacher."
Al graduated college as a physical education major, but he didn't teach the subject long.  Early on in his career he was promoted to assistant-principal, eventually completing his career as a long-standing principal in a Brooklyn elementary school.  An intelligent and gentle soul, the Teacher was a fierce handball player possessed of great speed, power, and a hopping, skidding serve which provided no end of trouble for his opponents.  When Brooklyn's Brighton Beach Baths ran its weekly sweeps for the best one-wall doubles players in the city, the Teacher was frequently invited along with Hall of Famers Vic Hershkowitz, Moey Orenstein, and, later on the three Obert brothers among others.  Al was good enough to play among those all-time greats.
Although he never won an open title in either singles or doubles, he championed 4 times in masters doubles: AAU – 1962, and '69, USHA – 1965 and '69.  Before becoming a top handball player, Al was a strong enough basketball player in college to obtain membership in City College of New York's Basketball Hall of Fame.  And after retiring from handball, he became a runner, always finishing the NYC Marathon even when well into his 80s.  In 2015 he was chosen to be a member of the NY Handball Hall of Fame.
Those who knew him admired both his athleticism and his human decency.  He passed while nearing his 98th birthday.  And only until last year did he stop attending the National One-Wall Championships held in Coney Island.
-Dan Flickstein
December 2018
Bruce Kennedy, Grosse Pointe, Mich.

Bruce was born on July 8, 1926 in Fort Dodge, Iowa. The family moved to Michigan soon after where he spent his youth both in Detroit and on a family farm near Port Hope. His 50 plus years of military and civil service began in the Navy during WWII. After the war, he joined the Detroit Police Department, where over a 20 year period, he rose to the rank of Detective Inspector and held numerous positions including Commander of the Armed Robbery/ Major Theft Bureau, The Juvenile Divisions and Chief of Detectives. Bruce was selected by the FBI to attend the FBI National academy. After graduation, he served as the Detroit Police Department-FBI liaison. Bruce attended Wayne State University where he earned Bachelor & Master Degrees in Police Administration and Criminal Justice, taught night school, and co-authored a book with his son, Professor Daniel B. Kennedy.
After retiring from the Detroit Police Department, Bruce accepted the position of Chief of Police in Grosse Pointe City; after which he merged the police and fire departments becoming the Director of Public Safety and served for 25 years. He is a life member of the FBI National Academy Associates and the Wayne County Association of The Chiefs of Police.
Bruce's love of handball started in the early 1950's at Detroit's Northeastern YMCA and spanned almost 70 years. His high level of athleticism, skill and passion earned him a multitude of local, state and national championship titles including the honor of being the first inductee into the Detroit Athletic Club Hall of Fame.
Bruce served as president, board member and trustee on numerous committees, organizations and boards including the Detroit Police and Fire Pension Board, The Detroit Municipal Credit Union, The Diversified Members Credit Union, The Hundred Club of Detroit, The Michigan Handball Association, The Detroit Athletic Club Black Ballers, The Michigan and International Police Chiefs Association, The Detroit Police Sergeant-Lieutenants Association.
Of all his life achievements, Bruce cherished and was most proud of his deep commitment and 67 years of marriage to his loving wife Italia, his loving family and his devoted relationships with close friends.
Loving husband of Italia (nee DiCurzio) for 67 plus years. Beloved father of Daniel Bruce (Shirley) Kennedy, Mario Bruce (Amy) Kennedy, Vita Marie (Christopher) Morse and John Francis Kennedy. Dear grandfather of Kelly Kennedy, Katie (Anthony) Bologna, Daniel Kennedy, Jonathon Morse, Christina Morse and great grandfather of 5. Brother of the late Betty Galloway, the late Mary Jane Bryant, the late Norma Decker, Patricia Hall and Jenny Siemianowski. He was also predeceased by his parents, Daniel and Ethel (nee Bruce) Kennedy.
Memorial contributions may be made to The Hundred Club of Detroit, P.O. Box 1018, Fenton, MI 48430. The Hundred Club is a non profit organization that supports the families of fallen police and fire officers in Wayne, Oakland and Macomb Counties.

Pat Kennedy, Simi Valley Calif.
The handball fraternity in Southern California lost one of the "good guys,"  December 19, 2018, due to heart failure.  Myron "Pat" Kennedy, better known as "Pat", was born on February 15, 1948. He is survived by his wife Sheri and four children: Christopher, 35; Riley, 26; Ryan, 24; and Reece, 18.
Pat was a track and football star at Cal Poly, San Luis Obispo, in the mid 1960s. He continued his athletic career when he discovered Handball in his early 30s and played continually until about a year ago when heart failure started to take its toll on his endurance. He was a fine club player and known as a competitive "retriever". He played at the A and B level in both singles and doubles most of his life.
I first met Pat at the Los Angeles Athletic Club in the mid 1970s and for many years thereafter, he was my usual Sunday morning game. I do not recall Pat ever calling a misconceived hinder nor can I remember him ever complaining about my score keeping, as I often couldn't  remember who had the lead!
Pat loved history too. His father was a history professor and it certainly had an impact on him. We would often discuss aspects of American and world history, including current politics. In fact,  I am not certain if he was a Democrat or Republican as we never had an argument – come to think of it, we never had an argument on the court or off.
I will sorely miss my buddy and handball friend.
-Ira Goldberg
Jack Weiss, Pittsburgh, Pa.

Sadly,  On December 17,2018  Pittsburgh lost  its  JCC/Chappy Goldstein Handball Club patriarch, Jack Weiss,  at the young age of 85.  Jack's colorful on-court demeanor, even at 83 years of age (all-out effort and diving re-kills, while wearing his signature bandana, muscle shirt and tie dye shorts)  exemplified  what handball is all about—a lifetime competitive sport for rugged individualists.  Jack's passions were God, carpet, family and handball (not necessarily in that order).  Everyone knew that "Handball was Jack's life."
His reputation and intensity  for the Perfect Game extended far beyond Pittsburgh's Squirrel Hill to wherever his travels took him, especially Florida .  It wouldn't surprise anyone  if Jack  has already renewed his  "friendly" games against past JCC legends  Zu, Herbie, Edelstein, Orlove, Blakely,  Herbst, Zundy, Marty, Max, Saul, Abe, Joe, Lennie, Willie and the commissioner, Frank Altmar.  Jack would have excelled in one-wall handball, where the "legal hinder" is the essence of the game.
All of Jack's victories were  recorded  in his confidential  (and always handy) "little black book", where he cataloged his victories against the vanquished opponents he left behind:  Jerry, Bill,  Itzy, Will, Jim, Bill and Mel (See photo), as well as Ronnie, Solly, Freddie and Rick.  We will all miss Jack's friendship,  wit, kindness, sage advice, strength of character and force of personality (especially on display within the confines of our squared circle).  Rest in peace, Jack.
-Rodney  Fink      
November 2018
Lloyd Beverly, Snow Road, Ontario

We say good bye to a friend and Champion – Lloyd Beverly Lloyd was a consummate professional, a wise and unassuming man of great integrity and a true gentleman. He had a successful career in economic development with federal, provincial, and municipal governments, private sector, and as an independent consultant. Lloyd served on many boards and committees, was past president of the RMC Foundation, and a former Canadian Handball Champion. He is missed by friends and family both on and off the court
-Canadian Handball Association
Lloyd John Beverly (March 25, 1944 – November 19, 2018) died peacefully at Providence Care Hospital, Kingston, Ontario with family present. A proud graduate of Royal Military College (1967) and Dalhousie University (MBA 1971), Lloyd was a consummate professional, a wise and unassuming man of great integrity and a true gentleman. He had a successful career in economic development with federal, provincial, and municipal governments, private sector, and as an independent consultant. Lloyd served on many boards and committees, was past president of the RMC Foundation, and a former Canadian Handball Champion. He read voraciously, was a talented artist, an enthusiastic hockey player for sixty years, loved nature and was happiest when paddling his red canoe.
Above all, he was the devoted, and dearly loved husband of Mary (Jordan) for fifty-one years, best ever dad to Tara (Steve Vanneste), Jennifer (Doug Podmore) and Mark (Kezia Williamson), adoring grandpa of Tyler, Madeline, Caitlin, Liam, Evan, Elliott, Wynn and Rose. Lloyd is also survived by his sisters Laura (Gordon Heimbecker) and Leslie (Gary Wain), and will be fondly remembered by Donna and Don Banham, Barbara Jordan and Allan Morrison, Valerie and Paul Gowsell, Trish and Jon Allen, Helen and Mike Lynch, and by many nieces, nephews, and friends.
He was predeceased by his parents Lloyd and Catherine Beverly, sister Lorraine and nephew Christopher. Cremation has taken place, and there will be no visitation or funeral service. A celebration of Lloyd's life will be held at a later date. Donations to the Alzheimer Society of KFL&A Unit #4 – 400 Elliot Avenue Kingston, Ontario K7M 6M9 would be appreciated by his family.
Thomas Clemens, Saginaw, Mich.

Clemens, Thomas "Tom" (10/14/1954 – 11/27/2018) of Saginaw, Michigan, passed away suddenly on Tuesday, November 27, 2018 at Henry Ford Hospital, Detroit, surrounded by his family. He was 64 years old.
Thomas B. Clemens was born on October 14, 1954 in Saginaw to the late Thomas T. and Donna Elizabeth (Pratt) Clemens. Tom graduated from St. Stephen High School in 1972. He enjoyed playing baseball, softball, football and basketball, being a very active athlete in his younger years. Tom worked for Martin Chevrolet for over 20 years, and then Kremin Inc. for the last 15.
He remained active as a handball player, winning the Saginaw YMCA Handball Championship 16 times, the most in Saginaw history, and was a lifetime member of the YMCA.
Tom is survived by his siblings: Diann (Mark) Tyrrell, Dorris Dycewicz, Edward Clemens, Patricia (John) Krogman and Martin Clemens; nieces and nephews: Jenni (Joel) Sickert, Jeff (Holly) Tyrrell, Lisa (B.J.) Bonkowski, Kari (Andy) Sullivan, Elizabeth (Dan) Propp, Mary (August Voisine) Vasquez and Jaime (Tom) McKenna; great nieces and great nephews: Clint, Kevin and Daniel Sickert, Luke and Jack Tyrrell, Taylor, Syris and Rowan Bonkowski, Michael, Liam, Leila and Mia Sullivan, Isabelle, Hailey and Lili Propp, Benjammin Vasquez; dear friends, Diane and Bill Reese. Tom was preceded in death by his parents; brother-in-law, Mick Dycewicz; a dear great aunt, "Auntie" Naomi Isabella Peterson.
October 2018
Michael Dikman, Lake Success, N.Y.

Mike Dikman: Champion – 26 Years and Beyond
At 6' 3" and 230 pounds Mike Dikman was always a powerhouse on the 1-wall court in singles and doubles.  Frequently he was a quarter-finalist and semi-finalist in national singles tournaments.  In 1970 he reached his pinnacle in tournament singles losing to Steve Sandler in two in the final round.  Interestingly, however, eleven years later, in 1981, after Sandler had won the USHA open singles championship, Mike defeated him, only days later, for the masters singles title!  In 1975 and '76 Mike was national YMCA singles champion.
In doubles, from the mid-'60s through the early '70s, Mike was nearly never absent from the semi-final round.  And in 1974, partnered with Arty Reyer, Mike was the year's AAU national 1-wall doubles champion.  In '75 and '76 he was national YMCA doubles runner-up.  In 1984, well past 40 and still superb, with partner Lou Russo, Mike was USHA national doubles runner up, and that same year, with Mike Demetriou, he was national indoor 1-wall doubles champion.  In '85 and '86, with Demetriou, Mike was USHA national indoor doubles runner-up.  His first appearance among the top four teams in a national tournament came in 1964 while partnered with Bob Sparrow; his last appearance in that exalted round came in 1990 while teamed with Mike Demetriou.  That's an amazing 26 years near the top of the 1-wall game!
While continuing to play in open doubles events and well after retiring from open play, Mike also entered masters events.  Thus he continued to remain at the top or near the top of that level of play, eventually winning eleven national masters championships and earning the title, National Hall of Fame Grand Master.  Only three other players in 1-wall history, Vic Hershkowitz, Arty Reyer, and Al Torres, could boast the durability with which Mike was blessed and the achievements he established:  4 championships, 5 runner-up finishes, 12 semi-final finishes – all in open play – and 11 national masters titles, not to mention how many times he was a national masters runner-up.  Mike's ability easily elevated him to membership in the New York Handball Hall of Fame.
Sadly, on October 7, 2018, Mike Dikman passed peacefully in his sleep from natural causes only two weeks shy of his 82nd birthday.  My initial reaction to Mike's passing focused on how much I respected him as both a player and as a man.  It is a reaction universally echoed by the 1-wall community who played both with and against him, only some of which follows:
Ken Davidoff:  "I have known and respected Mike as a handball player, but more than that, as a man, for over 60 years."
Howie Eisenberg:  "He was a formidable player, a very tough competitor, and, more importantly, a good guy."
Mark Levine:  "Mike was a true champion and a fine person."
Graham Palmore:  "Mike was a good man, a great handball player, fierce competitor, and wonderful partner."
John Reicher: He was a great partner to play with.
Al Torres:  "He was a monster on the court with an opposite right like a paddle."
Dennis Uffer:  "Mike was a great player, one of the legends."
Joel Wisotsky:  "Mike was an aggressive lefty, who always gave me a tough time on the court."
Those who remember Mike best played top level 1-wall in the open division or masters division – or both.  And that is, of course, where Mike always competed – in both open and masters – top level.
Within the last decade Mike gave back to handball by serving on two National Hall of Fame One-Wall Subcommittees.  He was also an instrumental part of the New York Handball Hall of Fame Committee, which created the virtual New York Handball Hall of Fame.  After nearly four years of research and discussion the NYHHOF went "live" in 2017.
Mike Dikman's accomplishments reached far beyond the handball courts.  He was an esteemed matrimonial attorney, every bit as strong at his profession as he was on the field of handball, always giving his best with honesty and integrity. Despite suffering from heart related health issues, Mike practiced law right up until his final moment.  Moreover he delivered an annual scholarly lecture to assist other attorneys.  In 1978 he assumed the presidency of the Queens County Bar Association, then served for 16 years on its Board of Managers.  He remained Chairman of its Family Law Committee for 38 years – the rest of his life.  He was also active in the New York State Bar Association Family Law Section and the American Academy of Matrimonial Lawyers, serving on its Board of Directors for many years.
In addition to handball Mike also had a passion for magic, a hobby which he began developing as a youth.  An accomplished magician, he performed for both children and adults.  His final performance came in front of the American Academy of Matrimonial Lawyers, the very evening prior to his passing.
Mike Dikman has left an impressive legacy in handball and in his profession.  He also leaves behind a devoted wife, Harriet, of 31 years, two children from his first marriage, David Dikman and Donna Dubinsky; Harriet's children, Dara Foster-Storch, Shari Snowiss, and Suzanne Eisgrau.  There are also 13 grandchildren: Peri, Matthew, Alexander, Jason, Julie, Brian, Joshua, Chloe, Emma, Benjamin, Jacob, Melissa, and Steve.  Harriet had a single word to describe Mike as a grandfather: "Wonderful!"
Mike Dikman will be sorely missed by his family who loved him, by his colleagues who revered him, and by his handball opponents and partners who respected his abilities and his character.
-Dan Flickstein

September 2018
Charles Mazzone, Cordova, Tenn.

In 2018, the handball collegiate world lost one of the all-time great coaches. Charles Joseph Mazzone, Coach of the University of Memphis Handball teams from 1977 – 1993, passed on September 7th, 2018 from a long battle with cancer. Coach Mazzone will be remembered and missed by the countless people that were so fortunate to have encountered Charlie throughout his life. Many of those surrounding the life of Coach Mazzone were the greater handball fraternity, whom were so fortunate to have been coached, mentored, scolded and loved be him. After serving in the Air Force in Germany, Charlie returned to his hometown of Memphis and attended and graduated from the University of Memphis.
For the following 40 years, Charlie taught and coached the University's handball team, resulting in 8 consecutive National Collegiate Championships. Charlie later received the Silver "M" award from the University of Memphis "M" club, and was a member of the Memphis Amateur Sports Hall of Fame. Coach Mazzone was the nicest guy you could ever meet. Many past collegiate coaches feared him, envied him and foremost respected Charlie. He was a humble and gentle man, but not a push-over, according to any past team members that may have been coached by him. Charlie could accept failure, but would not accept not trying. As a former team member, if you ever felt that Charlie was not aware of what his team was up to, you were grossly wrong. Charlie allowed you space to make mistakes, yet grow and learn from them while still coaching along the way. Charlie was in no way an enabler, focusing on tough love, but ultimately Charlie was compassionate and giving.
Charlie was also an accomplished athlete in his own right, lettering in High school in football, baseball and basketball, and also playing on the championship football and baseball teams at Rhein-Main Air Force Base in Germany. A scholarship fund has been created in Coach Mazzone's name to support Collegiate Handball players. If you would like to donate and support the next generation of collegiate players, as Charlie so selfishlessly did, please reach out to the USHA for more information. Charlie Mazzone is survived by his wife of 51 years, Sally Smith Mazzone; a son, Mark Mazzone (Heather); a daughter, Holly Mazzone Grace (Mason); and three grandchildren. Your legacy will live on with all of us whom have been inspired by you.
Curt Heiting – On behalf of all past University of Memphis Handball Players.
August 2018
Robert J. Decker, Houston, Texas

Robert James Decker was born in the Bronx, New York on October 28, 1932 to George Washington Decker and Margaret Tietze. His only brother, Donald Decker, predeceased him after living for many years as a quadriplegic.  (Donny sustained the injuries during an army training exercise at Fort Dix in New Jersey; yet he remained a prolific artist who painted with a brush in his mouth.)
As an Army Ranger, Bob was a First Lieutenant and trained troops in Germany during the Korean Conflict and later participated in Atom Bomb testing in New Mexico where he was part of the Army Military Police.
Bob's lifetime love of handball started when he was playing one wall as a boy in the Bronx at DeWitt Clinton High School.  After graduating from City College of New York and Columbia Law School (Class of 1960) where he was a Harlan Fiske Stone Scholar, he started working as an attorney for Royal Dutch Shell in their Rockefeller Center offices in Manhattan.
In 1966, he was promoted to Midwestern Regional Attorney and transferred to Chicago.  For ten years, while living in Mount Prospect, Illinois, he and neighbor and friend Jay Bulaw, played singles every Tuesday afternoon.  Jay said that at the end of each game, the loser would have to buy the winner a soda and pour it on ice and serve it to the looser.  Bob's daughter Julie wonders what else was poured with the soda.  Bulaw and Decker also won the 14th Annual Northwest Suburban YMCA Doubles Tournament in 1974.
When playing once a week against Bulaw was not enough handball, Decker found his regular early 70's doubles partner Bob Peters.  They played at the Northwest Suburban YMCA (now the Lattof Y).  Bob Peters recalls winning the Masters Doubles 25th and 26th Annual TallCorn Invitational in Des Moines, Iowa in May 1974 and 1975; and the Janesville Open in Janesville, Wisconsin. In the early 80s, they were still playing together.  At the Four-Wall Championships in Houston, in the Masters Division, Bob Peters remembers Bob loosing sorely to Sol Barth and his partner.  Now how did that happen?  Off the court, Bob and Elaine Peters socialized with Bob and second wife Maellen.
In 1975, the Deckers had moved to Houston and Bob started playing at the YMCA on 1500 Louisiana Street.  On Saturdays and during tournaments, Bob was accompanied by his daughters:  Julie and Gretchen.  Other ball players would say during a tournament:  "I don't mind playing one Decker, but I am not going to play three."  The girls were always vociferously cheering him on.  Chuck Reeve and Bob won first place in the EEY Houston in October 1977.  In 1981, Bob and Rob Jacobs were the Turkey Tournament Champions.
Other tournaments Bob played in include: 44th National Handball Tournament in April 1970; 53rd AAU Four Wall Handball Championships in Houston in October of 1972; Alamo Open in San Antonio in June of 1977; Alamo Open in San Antonio in June of 1977; The 26th The 36th Annual USH National 4-Wall Championship in Houston in June of 1986; 45th Annual USHA National Championships Four-Wall Handball in Houston in June 1995; and the Diez y Seis Invitational Handball Tournament in San Antonio.
At the age of 79, Bob ruptured both his Achilles' tendons and could no longer play ball.  It was hard for Bob to watch a game he dearly loved to play; but Vern Roberts remembers seeing him periodically over the last ten years. Julie remembers Vern well from the 1500 Louisiana YMCA of her childhood and was smiling when he picked up the phone at US Handball Association today.  Vern remember Bob taking Julie to get stitches at the hospital around the corner during a match and coming back to beat Vern.  Decker said:  "Only adrenaline like today would ever allow an older player like me to beat THE Vern Roberts."
"Handball was home for our dad", says Julie.  Decker and his daughter Julie were back at the new YMCA for John Coolidge's Court Dedication in March of this year but Bob did not make the Ron Emberg tournament this year.  Julie and Gretchen fondly remember names like: Mike Barnett, Sol Barth, Steve Bell, Don Binnicher, Hart Brupbacher, Jay Bulaw, John Coolidge, John Cooper, John Egbert, Gus Eifler, Ron Emberg, Bill Ferrary, Sandy Gaitz,, Charlie Gallup ("Tuna"), Jerry Garcia, Barney Gershen, Reid Gettys, Bill Hearon (best man at his second wedding to the girl's mother), Robert Hyatt, Rob Jacobs, John Keasling, Chuck Koziol, Jim LeBoeuf, Terry McManus, Sandy Melamed, Rob Morgan, Bob Peters, Judge Frank Price, Ed Rainey, Chuck Reeve, Jerry Sampson, Don Speers, John Stein, Stu Stuwart (his lawyer from his third wife), Bob Webster and John Wolda.
Bob practiced law with Shell Oil for over thirty years, or if you asked him he would tell you that Bob played handball while Shell paid him to practice law in his spare time.
He is survived by his two daughters:  Gretchen Decker, who lives and works in Austin, and Julia Decker Burke. Julia followed in his footsteps and practices corporate law in Houston. She is married to otolaryngologist Luke Burke, M.D. and they have two boys Jack Devlin Burke (age 17 and a high school senior 6'1") and Donovan Patrick Burke (age 14 and a high school freshman 6'3"). They lived around the corner from Bob in Houston.  The grandsons consumed all his time and he almost forgave them for not picking up handball, but never gave up hope. After passing, the grandsons commented to each other that they will never have to wash t-shirts again…as long as they are willing to wear one of "Poppy's handball shirts".  There are hundreds.
Bob Decker fell asleep in his favorite chair after the finishing Sunday New York Times and the Wall Street Journal.  He died at the age of 85 in his home in Houston, Texas.
The Houston handball gang all showed up for his service:  Sandy Gaitz, Barney Gershen, Charlie Girkin, Robert Hyatt, Chuck Koziol, Jim LeBoeuf, Chuck and Marlene Reeve, and Stu Stewart.
To those who knew Bob well, they will remember him saying:  "Life is all right as long as 2 of these 3 things are going well- work, family and handball."
Julie and Gretchen have asked that all donations be made to USHA Unrestricted "Discretionary Fund".  Donations can be made HERE.
Dennis Wickes, Salem, Va.

Dennis Wickes, 78, passed away on Aug. 11 after a long battle with cancer.  As a long-time member of the YMCA, he was an avid handball player who loved the game and played on a regular basis.  Dennis also served as the Southwest Virginia USHA Commissioner and was instrumental in organizing many of the tournaments in the area, including the State Commonwealth Games.
He was preceded in death by his parents, Dr. Joseph and Regina Wickes. He was a graduate of Roanoke Catholic High School and Columbia Technical Institute in Washington, D.C. He proudly served for six years in the U.S. Army. Dennis was an avid handball player and coordinator of many handball tournaments over the years which included The Commonwealth Games. Forty years of his working career was spent at Sunnyside Awning Company. He spent much time researching the forefathers of this great country and the Civil War, always marveling at the cost, wisdom and bravery that it took to found and form our nation.
Left to cherish his memory are his wife of 43 years, Brenda R. Wickes; daughters, Tonya Conner (Todd) and Talia Jennelle (Mason); grandchildren, Peyton Conner, Hannah-Kate Conner and Keller Barton; sister, Sharon Glenn (Jimmy); brother, Joseph Wickes (Joan); nephews, Douglas Glenn (Tiffany) and David Glenn (Tereza); and nieces, Janice Frankford (Mark) and Jennifer Osman (Peter).
Wickes also reported on the events for the local newspapers and Handball Magazine.  As his health was failing, Dennis still enjoyed the camaraderie of fellow players by attending tournaments and reminiscing about the good old days.  He will be missed by his many Virginia handball buddies.
-Bill Morris, Roanoke, VA
Bobby Harbatkin, Weston, Fla.

One of the many benefits of a lifetime of playing handball is the friends you make along the way.
I first met Bobby at the Bronx Union YMCA when I was fifteen years old. Our coach and mentor, the late Bob Davidson, held handball sessions on Saturday afternoon for promising young players. Later in the same year, Bobby joined the Castle Hill Beach Club and became a part of a stable of great young players that included Kenny "Meatball" Smolack, Lou "The Tiger" Russo,  Philip "Flip" Wolfarth, Steve Lott, Wes and Willie Yee,Kenny Ginty, Richie Greenwald, Mitchel and Gary Strauss, Alan Findel, and Mike Meltzer among others.
Bobby soon became our so called leader as he was the oldest and most experienced in the game of life. He was co-owner of a family business that sold baked goods to restaurants in New York. Some of the aforementioned players were employed by Bobby as delivery men. Throughout his life, Bobby exhibited his wonderful generosity by helping those that were close to him. He was always willing to provide baked goods in order to enhance hospitality at handball events.
Bobby's handball career was interrupted in the mid 1960's by a tour of duty in Vietnam. His job was to install telephone lines. I received long letters from him during his deployment with details of his work and exploits.
After his discharge, Bobby resumed his handball career. During the winter he played ball at the West Side YMCA and the 92nd St. YMHA. He teamed with Richie Greenwald and they became one of the top doubles teams on the east coast. The summer was reserved for Castle Hill. The culminating event of the summer was the 3-Wall Nationals which were held at Detroit's Palmer Park over Labor Day Weekend. Bobby was the leader of the troupe that traveled from New York to Detroit to compete in the tournament. I know I speak for all of us who played in the tournament that this was one of the most enjoyable times of our life.
As we continue along in our journey Bobby will be sorely missed. However the wonderful memories we have of him are everlasting.
–Fred Lewis
Bobby Harbatkin passed away on August 27 from Parkinson's. He was a veteran of the Vietnam War.  Bobby was one of the first Lifetime members of the USHA and an avid supporter of local Metro New York and New Jersey Tournaments.  He is survived by his wife Susan, his two daughters Samantha & Megan and son Dylan.
-Kenny Smolack, Manalapan, NJ

June 2018
Robert E. Sparrow, Hollis Hills, N.Y.

Robert E. Sparrow of Hollis Hills, NY passed away on June 9, 2018 at age 83.  Beloved husband to Marcia for 61 years. Devoted father to Laurie and David, father-in-law to James and Darcy. Loving brother to Joyce. Cherished Grandpa to Dallas, Cody, Matthew, and Isabella.
He was a top-ranked player, starting in his teens on all outdoor courts in Brooklyn, especially Coney Island. While at Columbia College and University earning his BA & JD, he excelled on all the indoor courts, winning many tournaments and trophies.  His longtime handball doubles partner was Michael Dikman.  Bob played with many of the old time greats—the Oberts, Vic Hershkowitz, Jimmy Jacobs, Steve Sandler and Artie Reyer.
He excelled in every racquet sport-squash, racquetball, paddleball, and tennis. He was a founding member of the New York Handball Hall of Fame.
He piloted a small private plane for many years, taking our young family on many adventures. He was also a certified scuba diver, a world traveler (including Antarctica, Iceland, China, India, Australia, Ecuador and the Galapagos, to name just a few of the places he visited), and a poet (especially in rhyme-a new one legally themed published regularly in the Queens County Bar Association Bulletin). Any inspiration evoked a poem.  An outstanding criminal defense lawyer covering courts in the metropolitan area for 53 years; he was a true hero—donating a kidney to his daughter 28 years ago, which provided him with 2 beautiful grandsons, now both college grads.
A gentleman to be very proud of and a man for all seasons.  Bob was a U.S. Army Veteran and Four Armed Service members were present to perform a special flag ceremony at his funeral.
-Marcia Sparrow (widow)
May 2018
Joe Cassidy, Jersey City, N.J.
Veteran New Jersey handball champion Joe Cassidy, 76, passed away at his Jersey City home May 14.
Cassidy learned to play handball during the 1960s as a member of the Jersey City YMCA team which competed in the North Jersey Handball League. He also played outdoor handball on the three-wall courts in Bayonne, NJ, and on the modified one-wall courts in Lincoln Park in Jersey City.
During this time, Joe's handball game was improving as he moved up the ranks of the Jersey City Police Department.  He really took to three-wall and wound up winning National Three-Wall singles titles in Golden Masters Singles in 1992 and 1996.  He also won singles titles at the East Regional Three-Wall championship tournaments held in Baltimore.
In four-wall, he won the 2004 Super Masters doubles championship at the New York Athletic Club.
On the job, Cassidy rose to the rank of deputy chief, as he became the top-ranked officer in the Jersey City PD Detective Bureau.   After he retired, he was elected Hudson County Sheriff.  It was as a county sheriff, that Cassidy made his greatest contribution to handball.  He persuaded the county to tear down the modified one-wall courts in Lincoln Park, and replace them with four often used three-wall courts.
He leaves his wife, Marion, and a daughter, Trish, who is East District Commander as a captain for the Jersey City PD.
Arrangements were by the Greenville Memorial Home of Jersey City with a viewing May 17 and 18 4-7 p.m. and a funeral Mass  May 19 out of St. Patrick's Church of Jersey City.
-Bill Kennedy
April 2018
Michael Schneider Sr., Richmond Hill, N.Y. 
Michael Schneider Sr. passed away peacefully in his sleep after a brave battle with cancer on April 3, 2018. Adored and loving husband of Chris, loving and proud father of Amy and Michael. Doting grandfather of Harper and Georgia. He is survived by his sisters: Ellen and Mary; and brother Jim. Also many cousins, nieces, and nephews. Author of "They Call You Doc", a memoir of his childhood and experience as a medic during the Vietnam War.
A retired NYC School Custodian, he was a friend to many with his wit and sense of humor. An avid athlete, his latest passion was playing handball in NYC parks and on indoor courts at the Y. He will be sorely missed by his family and all his friends.
"I was unfortunate to lose my father earlier this year. While this was a difficult lesson, I found I was overwhelmed by gratefulness that I was lucky enough to be around such a wonderful person more than I was by any sorrow. The memories we share on this planet are the most beautiful thing we can find happiness in, and for us handball was a huge part of that.  We started handball at the same time, and were fortunate enough to be able to travel, compete, and get to know a ton of great people.  Some of you are absolute cartoon characters, but I love each and every one of you.  It was beautiful to see how quickly you accepted my father into the handball community, and the outpouring of kindness in the aftermath of his passing has touched my heart.  Thank you for the good times, thank you for the memories, and thank you for playing handball with us."
– Michael Schneider Jr.
John Barry McGrath, Carlsbad, Calif. 
Barry, was born in Worcester, Massachusetts, September 6, 1937. He attended St John's High School in Worcester, and accepted a full basketball scholarship to Boston College. His freshmen year his team was 18-1.  Barry's Senior Basketball Season (1958-59), Boston College earned their first invitation to the NCAA Div. 1, Basketball Tournament.  In 1998 Barry was inducted into Boston College Hall Fame.  The ceremony was held during the halftime of the Boston College football game against Syracuse.
Barry had quite a teaching career at University High (now Cathedral) teaching English Literature. Barry also coached the University High tennis team to a CIF State Championship. He retired from teaching in the juvenile court system. His students in the court system really needed an understanding teacher and friend, and that was Barry.
Barry was s skilled handball player who competed in many tournaments in his career as a singles and doubles player.  And he was a good friend of all handball players.
Barry, loved being close to the ocean and the sun. He built his house overlooking the surf in Carlsbad as close to the ocean as possible and enjoyed body surfing. The problem, Barry was very sensitive to the sun and he had many visits to the dermatologist over the years.  Early this year, recovering from a fall he notes a dark spot on his ankle that appeared to enlarge very quickly and was diagnosis as Merkle Cell Carcinoma.  This is a very aggressive cancer and took our friend very quick. Barry passed away 2:07 A.M. on April 29.
This is a very brief out line of Barry's life, and we hope to share many more stories from those who knew him.  All you guys that knew him know he was even more than this.
-George Tiana
Funeral Mass for John Barry McGrath will be held Friday, May 18, 4:00 p.m. at the Immaculate Conception Church (Old Town), 2540 San Diego Ave., San Diego, CA.
Jack Austin, Menlo Park, Calif.  (July 30, 1921 – April 20, 2018)
Jack D. Austin died of natural causes on April 20, 2018, at Silver Point Plaza Menlo Park, California. Jack was predeceased in 2014 by Kit, his wife and soul mate of 67 years; he is survived by his sons Frank (Peg) Austin and John (Gloria) Austin; his grandchildren Betsy (Steve) McBride, Amy Austin, and Greg Austin; and his great grandchildren Ashlyn and Austin McBride and Juniper Austin.
Jack had a memorable handball career that spanned six decades, and was inducted into the Northern California Handball Hall of Fame in  November 4, 1995.  He observed that  "The secrets for playing handball well are imilar to qualities needed in boxing—determination, physical endurance and playing a lot. Moreover, ambidexterity is extremely important. Speed, agility and experience are key also."
However, it was off the court, where the real measure of Jack Austin could be taken. He was a man of great honor and integrity, the epitome of a true sportsman and friend — and a class act, win or lose. Throughout Jack's life, for his simple goodness and generosity of spirit, he was loved and held in warm and extremely high regard by friends and family.
Jacks active participation, personal interest and support made great contributions to Sacramento Handball, as a founding member of the Sacramento Area Handball Association, as well as a charter member of the USHA.  His significant  "Nationals" accomplishments were realized while he was a member of our Northern California Handball community — as a resident of Fair Oaks/Sacramento for over a decade.
Jack participated in hundreds of local tournaments at various levels — winning more than his share.  In due course, he prevailed in both the singles and doubles tournaments for players "60 to 70+" in both "National" and "World" tournaments  Jack's handball accomplishments included being the school champion for Franklin High School in Highland Park (1938), champion of the University of California, LA, (1940) — where he played with former LA Rams coach Bob Waterfield. Jack entered his first tournament at North Hollywood High, where a "peeled tennis ball" served as the handball, and the court consisted of one wall and three lines drawn in the dirt. He observed he sobbed when he lost.
The following is a summary of his numerous Handball accomplishments:
1992 Four-Wall Nationals:  70 Singles Champion, 70 Doubles (semifinalist)
1991 Four-Wall Nationals:  70 Singles Runner-up, 70 Doubles Runner-up
1991 World Championships:  70 Singles Champion, 70 Doubles Champion
1988 Four-Wall Nationals:  65 Singles (semifinalist)
1987 Four-Wall Nationals:  65 Singles Champion
1986 Four-Wall Nationals:  65 Singles (semifinalist)
1983 Jack Tone (Modesto, CA) 60 Singles Champion
1965 Southern California Regionals Contenders Champion
Alfonso Vega, Ogden Dunes, IN
Alfonso Vega "Mr. Vega" "Coach Vega", 86, of Ogden Dunes, Indiana, passed away on April 8, 2018. He is survived by his loving wife Cindy and beloved pets Humphrey and Luigi, many brothers and sisters-in-law and many nieces and nephews. He was preceded in death by his mother Irene Bargas and stepfather Luis Bargas.
Al was born on December 26, 1931 in El Paso, Texas. He grew up in the South Derring area of Chicago. He attended Chicago Vocational High School where he became an accomplished wrestler. He is in the CVS Hall of Fame. He was recruited by Purdue University for his exceptional wrestling ability and became a Purdue All-American and Big 10 Champion. He earned a Master's Degree in Education from Purdue University and an Administrator's License from Loyola University.
Al proudly spent a total of 54 years in education. He was a biology teacher, wrestling and cross country coach, and administrator at Thornton Fractional North High School for more than 20 years before becoming Superintendent of School District 215. After retiring from School District 215, he became Superintendent of Burnham Elementary School. He was a teacher, coach, and mentor to many. Al enjoyed getting to know people and spending time with friends. He was an avid handball player, fisherman, and gardener. He enjoyed golfing and playing cards or shooting pool with friends. He lived with a positive attitude, fine sense of humor, and caring spirit. He was always generous and giving of his time, talent, and wisdom to help improve the lives of others. He will be dearly remembered and truly missed by all whose hearts and lives he touched.
Online condolences to the family may be made at www.ee-fh.com
February 2018
Benjamin James Agajanian, Cathedral City, CA

Ben Agajanian, passed away on Thursday, February 8, 2018, at the age of 98.  He is survived by his son, Lewis (Mindy) Agajanian and daughters, Lynne (Bruce) McVay and Lori (Bobby) Hinkle.  A Celebration of Life Ceremony will be held for family and friends on Wednesday, February 21, 2018 at 11 am.  In lieu of flowers, the family suggests memorial contributions be made to Samaritan's Purse, P.O. Box 3000, Boone, NC 28607
Ben was known in the national football community as "booten Ben, the toeless wonder" and the local football community as "oldest living Ram".  To the handball community he was known as the developer and first owner of the legendary Long Beach Athletic Club.
From the Long Beach Independent in 1972:
"Aggie will open his brand new Long Beach Athletic Club at 4000 Long Beach Blvd. July 1 and he, like many others, feels this project will fulfill a long-needed Long Beach requirement — a first-class athletic club and one aimed primarily for handball and the national tournaments which such a club can attract. Since the Pacific Coast Club fell by the wayside, there has been a desperate need for an athletic club in the Long Beach area. The YMCA does a great job, but like the public schools, it needs the parochial schools — in this case, the private club — to handle the overload. "I've put all my cards on the table," said the prominent Armenian gin rummy player. "When the Pacific Coast Club expired, here was a gap. And Long Beach is too big of a city to be without an athletic club. "I've always been an exercise fanatic. I feel this new club will fill the need for both men and women interested in exercising." HANDBALL IS THE THEME of the Long Beach Athletic Club, but that doesn't preclude other activities there. "We'll have everything else the all-around athletic club has — weights, exercise machines, table tennis, volleyball and tables for the tired, old gin rummy players," remarked Agajanian. The old placekicker has his head screwed on correctly. Without the old, tired gin rummy players no athletic club would ever succeed. AGAJANIAN IS GOING major league immediately. "Next week I'm sending the Long Beach Athletic Club handball team to the nationals in Seattle," said the legendary one. "I've already got the uniforms. They're powder blue, red and white. It's an all-American production. "Our club commissioner is Ed Kelly, who is the Southern California AAU handball commissioner. Kelly will get us national tournaments here in Long Beach. Val Moore and Earl Russell will represent Long Beach Athletic Club in the Masters' division in Seattle, and I'll be in the Golden Masters' division. Skip McDowell and Matt Kelly will be our Long Beach doubles' team…"
Ben was inducted into the SCHA Hall of Fame in 1997.
January 2018
Irving Smith, Glassboro, NJ

Irving Smith III (Irv, Smitty, Camel), 80, of Glassboro, Brigantine, and West Orange passed away after a lengthy battle with multiple illnesses on January 10, 2018.
He was the great great grandson of William Henry Hayes, captain of the first clipper ship "The Rainbow," son of the late Irving Smith, Jr. and Rhoda Smith. Husband of Sandra Smith (nee DeBosscher) of 26 years. Cousin of the late Ann Nancy Wetmore, and survived by three 2nd cousins, Valorie Calef, UT; Lucinda Zavelle, NM; and Charlotte Kremer, VA. Son-in-law of Mildred DeBosscher of Hammonton and her brother Salvatore Capozza, his wife Catherine and their family, also of Hammonton.
Irving attended Salisbury School, Columbia H.S., Centre College, Fairleigh Dickinson University, and Upsala College attaining a Masters Degree. He served in the National Guard, basic training in Fort Dix and was a platoon guide and honored with the title Soldier of the Cycle. He was a member of the Gideon Bible Association, the USHA, Kiwanis, and sang in choir at church. He was a semi professional football player for the Essex Ramblers. He played and participated in many varied sports over the years, held sporting titles, and received many trophies. He was a big Rowan University basketball and football fan and attended most home and away games, traveling in his RV with his wife and dogs. He was an avid animal activist his whole life. He and his wife raised 12 dogs during their marriage.

Raymond O. Anderson, Wilmington, NC

Raymond O. Anderson, age 76 of Wilmington, NC, completed his circle life on January 1, 2018.
He was born in Birmingham, Alabama on September 25, 1941 to the late Charles Dodd Anderson and Doris Davis Anderson. He was a self-made man in his dealings in Real Estate investing.
His passion for the game of handball led him around the United States playing tournaments leading to long lasting friendships with many wonderful people around the US. He was actively involved for well over 30 years with the Shrimparoo Handball Tournament in Wilmington, NC. He took great pride in hosting a cookout in his backyard on Saturday night of the tournament.
He also shared his love for the outdoors with his sons and many, many others hunting, fishing, and boating.
He was preceded in passing by his brothers; Charles Anderson Jr. and Glenn, as well as his son Wade Anderson.
He is survived by his special friend Barbara Hall, his son Brett Anderson, and his daughter Diana Dee Barnish and grandchildren all of whom will miss his presence.
A Memorial Service will be held at Coble Ward-Smith on Oleander Dr., Wilmington, NC. Saturday, January 20, 2018 at 12pm. Family will receive friends one hour prior to the service.
In lieu of flowers please donate to your charity of choice as to help others in this circle of life.
Read the Ray Anderson Tribute by Mike Rusinak [HERE].
Edward Allen Mendell, Los Altos, CA

Ed Mendell (November 23, 1933 – January 3, 2018) passed away peacefully of natural causes, as a result of dementia, on the morning of January 3, 2018 with his family by his side. Ed touched many lives as a teacher, businessman, and athlete. He was an adventurer, visiting far off places such as the Galapagos Islands, Madagascar, Antarctica, and the Amazon.
Ed was born at Fort Lewis, Washington, the son of a military family that traveled from base to base. As a teenager, he left home and completed high school in Miami, Florida. When asked, "Why Miami?" he always responded, "After I walked out the front door, it was cold, so I headed south."
After graduating from Miami High School, Ed applied to the US Military Academy, West Point. He also applied to Harvard University. He was accepted to West Point and had no hesitation in making that his choice. Growing up in a military family, he looked up to those who served, especially those who attended West Point. However, shortly after beginning his studies there, he was reprimanded, not by West Point, but by Harvard for skipping his orientation. Apparently, he was so excited about his acceptance to West Point that he forgot about Harvard, who also accepted him as a student. However, Ed made the right choice and was very successful at West Point. As a cadet he excelled in both the ranger program and the paratroopers. He also played on the football team, threw the javelin, and was a heavyweight boxer on the boxing team. He graduated from West Point in 1955 and received his diploma from President Eisenhower.
Ed spent two years in the army before pursuing his dream of being a school teacher. He relocated from New York to California and continued to box, turning pro to earn some extra money. His professional boxing career was short, but he didn't lose a fight and had one memorable bout against the number one heavyweight contender at the time, Eddie Machen. Ed was asked to box a three-round exhibition against Machen in San Francisco, and after losing two close rounds, Ed stunned Machen in the third, resulting in gasps from the crowd who came out to see the top contender in action. At least one ringside promoter scored the fight a draw.
Eventually, Ed found a position as a teacher at Ravenswood High School in East Palo Alto. He spent several years at Ravenswood, then at Woodside High, before finishing his career at Ravenswood. Ever the businessman, Ed opened coin operated laundry mats in the early 60s before moving on to rental properties. In 1968 he took a sabbatical from teaching and received a doctorate in education from Stanford. In the mid 1970s he was instrumental in the growth of the Supreme Court Racquetball Clubs, having a part in the growth and expansion of the clubs in San Carlos, Palo Alto, Sunnyvale, San Jose, Hayward, and Alameda.
No longer interested in boxing, Ed took up handball and joined the Palo Alto Elks Club. There, he met many of his longtime friends. And years later, he was instrumental in keeping the club alive when it ran into financial trouble. He was elected as the Exalted Ruler of the Elks, a very proud moment in his life.
Ed also volunteered as a little league coach, coaching one son while being assisted by the other. He then coached soccer, coaching his daughter while being assisted by one of his sons. Ed loved sports and was always quite the athlete. He competed in handball tournaments with his oldest son, winning four titles including one at the age of 80. He also enjoyed fishing trips to Alaska, and in recent years, he combined his love of fishing with his love of the military by donating all of his catch to the veteran's hospital in Palo Alto. On a very special night, the veterans were treated to fresh Alaskan Salmon and Halibut, prepared by a local chef.
At 6' 3" with a very muscular build, Ed could be an intimidating figure, especially for those who knew about his boxing background. However, he had a soft spot for children and animals and often found humor when it was least expected. He liked to dress up as Santa if it made kids happy, and he would wear extra loud Hawaiian shirts if he thought it would get a laugh or two. He would break out his old guitar and sing a tune if the crowd was right, and he loved to share stories originally told by his dad.
Ed is survived by his wife of 58 years, Nancy; his sons, Glenn and Dale; daughter, Diana; and grandchildren, Yvette, Shelby, and Alexandra. He is preceded in death by his parents, Col. Martin Mendell and mother Lela, his brother James and his sister Patricia.
Ed will be buried on January 10, 2018 at 11 am, at the Alta Mesa Cemetery in Palo Alto on 695 Arastradero Road, followed by a celebration of life at the Palo Alto Elks Club located at 4249 El Camino Real. For more information contact glennmendell@gmail.com

Richard "Dick" Roberson, Austin, TX

Richard "Dick" Roberson passed away peacefully at home on Friday, January 5, 2018, after living a very full and wonderfully blessed life. He was born on Friday, the 13th of February, 1931, to Spurgeon and Kytha Roberson, who preceded him in death. His son, Russell "Rusty", and his sister, Wanda Ware, also preceded him in death along with many dear relatives and lifelong friends. What a reunion he must have had upon his arrival! Richard's family moved from Houston to Austin in 1941, where he attended Fulmore Junior High, Stephen F Austin High and the University of Texas graduating with a Bachelor's Degree in Banking and Finance. He attended First Baptist Church, Tarrytown Baptist Church, Highland Park Baptist Church, Covenant Presbyterian Church, and most recently, Austin Christian Fellowship. He served in many capacities from Elder, Deacon and Committees faithfully.
Richard's love of baseball and his gift of athleticism allowed him to play from high school, college, Austin Buddies, Austin Pioneers and many more Semi-Pro teams all the way to the major league for the Atlanta Krackers (now known as Braves). His baseball career was full of National Championships and relationships he always held very dear. Richard was also an avid handball player and as the Handball Coach for five years at the University of Texas, he coached several teams to become National Champions. He was also able to bring his dream of the Glass Court to fruition at Gregory Gym often referred to as the "House that Robby Built". In 1960 Richard joined the Trust Department of the Capital National Bank. In 1965 Richard became a stockbroker and was one of Austin's Top Brokers for many, many years. Retiring in 2002 after 37 years, he continued to help people whenever asked. Richard is survived by his loving wife and best friend of more than 32 years, Teresa Connally Roberson, sons, Rick (Carol), Randy (Debbie) and Brian; daughter, Dee Bow (Bob), granddaughters, Stephanie Smith (Brian) and Melissa Manifold (Mark), grandson, Clayton King (fiancé Madelaine), great grandchildren, Carolynn and Landon Smith, and nephew, Bill Worrell.
In lieu of flowers, family and friends who wish to honor Richard's life may do so by making a contribution to Muscular Dystrophy Association, Hospice of East Texas or their preferred charity.
December 2017
Buzz Farm, Venice, FL

Buzz Farm, late of Syracuse, Indiana and Venice, Florida passed away peacefully at home with his  family by his side on December 22, 2017 at age 83.  Buzz epitomized what all handball players should be about.  He flat-out loved the game  and it was a major part of his life.  He was what handball  tournaments should be about – the average player who loved  to participate regardless of the outcome.  He played with passion.   He will be sadly missed by all who knew him, especially the members of the Sarasota Handball Club.   Our condolences to his family.
-Kit Peterson
November 2017
Dell Mora, Santa Barbara, CA

Dell Mora was born May 25, 1930 and passed away November 23, 2017.  He was 87.  He had many things wrong with his body, mainly his inability to produce red, white cells & platelets and was home in hospice care.
He grew up in Santa Barbara & was a an outstanding multi-sport athlete at Santa Barbara High School.  In addition, he was an integral part of the backfield on the team that went to the 1949 CIF football championship.
For 40 years, Dell was involved in the heating/air conditioning business as a sheet metal worker.   At a late age (40), he began playing 4-wall handball resulting in 15 national championships.  He was also inducted into the Southern California Handball Association Hall of Fame and was a USHA Grand Master.  Dell's national titles (singles and doubles) were from the span of 1980 to 1998.
A message of condolence from Randy Multack (Bellvue, WA):
I spent quite a bit of time visiting Dell and his wife Jean up in Santa Barbara over the past 5-6 years, and here are a few thoughts I have about Dell, who was a very good friend of mine, even though we were a generation apart in years.
Dell was a guy who had polio as a kid and wasn't supposed to walk again.  He not only walked, but he ran, and he became one of the best and most celebrated high school athletes to come out of Santa Barbara at his time.  He set numerous track and field records that went unbroken for many years, in addition to being an All-Star in football and playing other varsity sports.  He went on to a great career in handball, playing in the finals of 20 national singles and doubles tournaments and winning 15 of them, even though he didn't start playing the game until he was in his later 30's.
Dell Mora was a force to be reckoned with, both on and off the court.  He was the life of most parties, and he did love to party.  There were some legendary ones at his house in Santa Barbara after the Semana Nautica handball tournaments.  No one loved a good time more than Dell.
Dell lived a very full life and lived it on his terms.  He was as stubborn as they come and he was also one tough sonofabitch.  But he also had a softer side which not many people ever got to see (especially those he played against) and he loved people.  His best times were being with people and having a few drinks.  Captain Morgan was a good friend of his.
Dell certainly left his mark on the world of those who knew him.  I loved him and I'll miss him, as will most who were part of his large circle of friends.  Santa Barbara won't be quite the same for me anymore.
Safe travels, Dell – I'll miss you.
Henry ("Hank") Charles Schniepp, Albuquerque, NM

June 30, 1952 – November 21, 2017.  Hank was the beloved husband of Susan Schniepp (nee Dawe) and a loving father to Martha and Anna. Hank was the grounding influence and touchstone of family love to his daughters and wife throughout his life. Hank was a loyal brother, a companion to his relatives, and a helpful friend.
Hank was born in Illinois and a graduate of the University of Illinois. His career was in the pharmaceutical industry which led him to working in different regions of the country ultimately leading him to choose Albuquerque, New Mexico as the place to retire. He invited people to visit because he was happy to be where snow was measured in scant inches not feet.
In Albuquerque he was an avid handball player and was able to enjoy golf year-round. His last job allowed him the chance to be home more often to soak up the New Mexico sun.
Hank's passing was unexpected. He will be greatly missed by his family and friends.
Louis Iannettoni, Jamesville, NY

Louis Iannettoni, 93, of Jamesville, passed away Saturday, November 4, at Upstate Hospital with his family by his side. He was born in Philadelphia and has been a resident of the Syracuse area most of his life. Louis was a graduate of Michigan Tech University which gave him the opportunity to own his own company, Meloon Foundries in Syracuse for 45 years.
Louis was an avid handball player and had been a lifetime member of the YMCA for over 50 years, where he made many lifelong friends. He was inducted into the Foundry Hall of Fame as a Charter Member and recently inducted into the North High School Hall of Fame. He was an accomplished violinist and especially enjoyed playing in church.
Louis was predeceased by his wife of 69 years, Mary Amellio Iannettoni and son, Michael J. Iannettoni. Survivors include his sons, L. James (Dolores) Iannettoni and Mark (Ann) Iannettoni, M.D.; beloved grandchildren, Andrea (James) Carlton, Christopher Iannettoni, Andrew (Alicia) Iannettoni and Timothy (Shannon) Iannettoni; sister, Lucy Amellio; several great-grandchildren, nieces and nephews.
Contributions may be made to the Teen Challenge of CNY, 124 Furman St., Syracuse, NY 13205
October 2017
Randy Wolfe, West Lawn, PA

Randy E. Wolfe, 56, of West Lawn, passed away unexpectedly on Thursday, October 26, 2017.  Born in Harrisburg, he was the son and stepson of John I. and Diane J. (Leibensperger) Wolfe, Perry Twp., and son of the late Nancy A. (Ketner) Wolfe.
Randy was a 1978 graduate of Schuylkill Valley High School and graduated from Shippensburg University.  In his younger years, he attended Lutheran Church of the Lutheran Trinity, Leesport.  Randy owned and operated Dry Masters Carpet Cleaning of Lehigh Vally.
He loved playing handball. Randy was a fan of the Pittsburgh Steelers and Pirates.  He was a loving son and a friend to everyone. Randy will be sadly missed by many.
Surviving in addition to his parents are his siblings, Roger A. Wolfe, and his companion Darlene, N.Y., Ronda K. Wolfe, Muhlenberg Twp.; and two nephews, Chad and Clayton.
In lieu of flowers, memorial contributions may be sent to Northern Berks EMS, 26 E. Wall St., P.O. Box 625, Leesport, PA 19533, or Union Fire Co. No.1 of Leesport, 18 E. Wall Street, P.O. Box 777, Leesport, Pa 19533.
For online condolences, please visit, www.leibenspergerfuneralhomes.com.
A message of condolence from Joe Thomas (Reading, PA):
Randy was the official and unofficial chair of handball in the region, the go-to for finding games, running tournaments, and supporting the game at all levels and for all ages. He was an energetic ambassador for handball and the driving force for tournaments in Eastern PA, including running the USHA National Masters Doubles tournament in Allentown in 2010. Randy loved the game and played regularly, indoor and out. He began playing while attending Shippensburg University. He was an intelligent player with two good hands, and developed some creative shots to compensate for limited mobility from a bad leg. Randy had a great sense of humor and never a malicious word for or about anyone, though he was full of good-natured caustic chatter on the court for opponents or even partners. A favorite was after his own good shot saying to himself, but meaning to be heard, "Easy game, Randy, easy game." He was much loved and appreciated and will be greatly missed.
September 2017
Martin (Marty) Patrick Sammon, Jr., Santa Clara, CA

Marty passed away after a brief illness on Thursday, September 14. Marty was born in Steubenville, Ohio on May 30, 1934 to Martin and Catherine. His family moved to California and settled in Newark, CA where he graduated from Washington High School. He went on to Santa Clara University (SCU) where he graduated in 1956. He later earned his MBA from SCU in 1963.
He met the love of his life while attending a mixer at SCU. He married Rosemarie in May of 1957. Their honeymoon was a cross-country drive to Fort Campbell, Kentucky where he was a member of the 101st Airborne Division. He was part of the team that was called to Little Rock, Arkansas to protect the "Little Rock Nine". He maintained contact with Melba Beals, Minnijean Brown and Terence Brown for many years. After serving his country, he and Rosemarie came back to California. They settled in Santa Clara, where they raised their two daughters and son and where Rosemarie still resides. Marty became a stock broker and worked up until his recent retirement.
Marty's true passion was boxing. After retiring the gloves in college, he still had the itch to be in the ring, so what better option than to become a referee. He started by referring the inmates at San Quentin. He went on to referee and judge multiple amateur and professional bouts. Marty appeared as a boxing referee in an episode of "Midnight Caller", but perhaps his most famous on-screen role was as boxing referee #5 in the Academy Award winning picture "Million Dollar Baby". He also appeared in a Northern California Honda commercial. He continued to be a member of the Screen Actors Guild.
While the role of a boxing referee was one of many highlights in his life, his most cherished role was that of grandfather. He went to as many activities as he possibly could, whether it be soccer games, birthday parties or just spending time every Thursday with Emily. Marty leaves behind his wife of 60 years, Rosemarie, his daughters Sharon and Lisa, sons-in-law, Rick and Eric and his three grand-daughters: Stephanie, Katherine (Katie) and Emily, two sisters (Cathy and Lyn) and many nieces and nephews. Marty has joined his brother Roddy and his son Michael in heaven. May he now rest in peace.
The family would like to thank the amazing care team at the Palo Alto VA Hospital.  In lieu of flowers, please consider making a donation to your local VA Hospital.
Bob Sanchez, Albuquerque, N.M.

Bob Sanchez was born on December 23, 1929 to Manuel and Felicitas Sanchez and was raised in Albuquerque, New Mexico. He passed away too soon on September 22, 2017. Bob graduated from Albuquerque High School, University of New Mexico for his undergraduate degree, and dental school at Northwestern University in Chicago, Illinois. Bob served in three branches of the military. He first served in the Naval Reserves while attending UNM, he went for officer's training in the PLC Program (Platoon Leader Class) of the Marine Core while attending Northwestern. After dental school he became part of the Army Dental Core.
Bob met Eleanor "Ellie" Fleming in Chicago while he was attending Northwestern and she was working in Chicago. After his graduation, they married and immediately left for his tour of duty in Germany. They returned to Albuquerque, New Mexico in 1960 and opened his dental practice. Bob and Ellie had five children: Dr. Robert Sanchez and wife, Lianne; Linda Sanchez; Dr. Gary Sanchez and wife, Julie; Dr. Greg Sanchez and wife, Kate; Dr. Leslie Sanchez-Goettler and husband Drew. Their grandchildren are Jasmine, Reed, Bella, Jacqueline, Ben, Will, Jordan and Sophia. Bob provided a wonderful life for his family. He was a supportive father who always encouraged his children to "get ahead and stay ahead" and "get a good education." His children were his number one priority and he loved spending time with them. He took them and their friends on many adventures to Elephant Butte Lake, snow skiing, and other fun trips throughout the years.
Besides his family, Bob's lifelong passion was sports: handball, The UNM Lobos and the Dallas Cowboys. He built Tom Young's Athletic Club in the 70's to share his passion with Albuquerque. After returning, Bob and Ellie got to do some well-earned traveling. They had friends all over the world. Later in Life, Bob took great care of Ellie as her health declined. He took her to the VA hospital three times a week so she could play the piano and he would entertain the veterans. He loved to meet new people and share his life with others. Bob always had a joke or story to tell. He was a kind and generous man.
In lieu of flowers please donate to the American Cancer Society or Alzheimer's Association.
Daniels Family
Funeral Services
7601 Wyoming Blvd NE
Albuquerque, NM 87109
July 2017
Claude Hunter, Jr., Orlando, FL.

The handball community lost a great ambassador on July 23, 2017, when Claude Hunter, Jr., 82, went to be with the Lord.
Quite an athlete, Claude's sports career started at Orlando High School as a runner, setting track records in the 100- and 200-meter dash.  He was the captain of every sports team he played on, including basketball and football, where he was a running back.  After graduation in 1952, he attended the University of Florida, joined Sigma Chi Fraternity, and became a life-long and die-hard Gators fan.
After moving back to Orlando, Claude opened his own business, Hunter Insurance Agency, which he ran until he retired. His many community activities included memberships in the South Orlando Kiwanis Club, Orlando Remembered, Regional History Center, Orlando Old Timers, Junior Chamber of Commerce, Miss Florida Pageant Board, Citizens Police Program, and the Downtown YMCA Board.
Even though he was a fierce competitor who loved the game of handball, Claude was always a gentleman on the court, known for his fairness and friendliness to everyone.  He donated his own money and time to help raise scholarship money for disadvantaged kids whose parents couldn't afford a YMCA membership.  He often encouraged his fellow handball players to contribute, too.
For over 20 years Claude ran a handball tournament he founded at the Downtown Orlando YMCA.  At the tournaments, later re-named in Claude's honor, he worked harder than anyone to organize, promote, and see to it that things ran smoothly.  One year as Claude and some of his buddies were outside grilling steaks (under a canopy in the rain) for the Saturday night dinner, they had the back door to the Y propped open, and smoke pouring in set off the fire alarm, followed by sirens, fire trucks, and firefighters.  Never a dull moment at one of Claude's handball tournaments!  Even after being diagnosed with Parkinson's Disease, Claude continued to play handball until he was 79.
A large group of handball players from all over the state of Florida attended Claude's funeral, where, in his honor, they wore shirts from his tournaments and sat in a section reserved for them.  The church was packed with friends and relatives.
A lifelong member of Downtown Baptist Church, Claude was loved by all who knew him, but especially by Gloria, his wife of 59 years.  He is survived by daughter Kimberly Chris Hunter, son Michael Claude Hunter, two grandchildren, Amy and Michael Alliman, brother Fred Copelan (Ann) Hunter, and several nieces, nephews, and cousins.  Claude will be sorely missed at the YMCA and around the handball courts.
In lieu of flowers, the family requests that donations be made to the Downtown Orlando YMCA Scholarship Fund and Downtown Orlando Baptist Church.   Read the legacy.com obituary and sign the guestbook HERE.
May 2017
Don Davis, Silvis, Illinois

Don Davis was born Jan. 16, 1935 in Muscatine, the son of William and Elva Davis. He married Nancy Peters in 1955.  He graduated from Augustana College in Rock Island, Ill., and received his Masters degree from the Univ. of Iowa.  He taught social studies and coached football, baseball and basketball.  Don was inducted into the United Township High School Hall of Fame in 2007.
Don Davis was an avid handball player and was devoted to the sport.  I appreciate him teaching me how to play this wonderful game, and all the outstanding aspects the sport has to offer.  Thank you, Dad!!!
John Davis,
Bartlett, Ill.
Brian Clifford McCool, Huntington Beach, CA

McCool, Brian Clifford, born in Montreal, Canada, passed peacefully in Anaheim, CA on May 18, 2017.  Brian moved to Huntington Beach California from Montreal 50 years ago to embark on a new life with his young family.  Brian is survived by his loving wife of 58 years, Sandra (nee Stevens), his children Daniel, Donna (Mark), Wendy, Colleen (Bill), and Joseph (Catherine).  Brian was preceded in death by his brother, James McCool and is survived by his siblings Marlene Currie, Sharon, Patrick (Connie) and Kevin McCool (Kimm).  Brian will be dearly missed by his nine grandchildren, Alexandra, Piper, Kiya, Gabriella, Sara, Catie, Ciaran, Keeley , and Emily.  A memorial service and reception will be held on Saturday, June 17, 2017, at 1:00 p.m., at the Huntington Beach Senior Center at Central Park, 18041 Goldenwest Street,  Huntington Beach, CA.


Edward Broderick Dullea, Burlingame, CA
Dec 28, 1944 – May 11, 2017.  At rest after a brief illness, devoted husband of 36 years to his wife Nana, proud father of John, Jeff and Angela Dullea and cherished grandfather of Tyler and Jordan. Ed leaves behind his beloved brother and sister, Charles Dullea (Patti) and Mary Dullea, his nephew Sean (Karli) Mullane and nieces Kelly Mullane and Jennifer Dullea and great nephew Grant, mother in law Aida McCauley and brother in law Rick Rodriguez along with many other relatives and lifelong friends who will miss him dearly.
He will be reunited with his parents, the late Edward F. and Adele Broderick Dullea and his revered uncles Charles Dullea SJ and John Dullea SJ.
Ed was a proud native son of San Francisco and a graduate of St. Cecilia School, St. Ignatius and the University of San Francisco. After serving his country in the US Army, he followed in the footsteps of his legendary grandfather, SFPD Chief Charles W. Dullea and served with distinction in the SFPD for 31 years. Ed was a man of humor who truly enjoyed life and was most likely to be found on the handball court at the Olympic Club, South End Rowing Club and San Mateo Elks Club, riding his motorcycle, tinkering with a classic car or cheering on the SF Giants.
Friends and family may visit at 11am on Thursday May 18th followed by a Memorial Service at 12 noon all at Duggan's Serra Mortuary 500 Westlake Avenue, Daly City. In lieu of flowers, your donation may be made to Pancreatic Cancer Research at California Pacific Medical Center Research Institute, 475 Brannan Street, Suite 220, San Francisco, CA 94107 in his memory is appreciated.
April 2017
Calvin Mittman, Fresh Meadows, N.Y.
For those who may not be aware, my father (Calvin) passed away unexpectedly, on Monday, while he was at work at St. John's University. The math professor, who when asked when he would retire, always responded that he would die doing what he loved — and that is what he did (he started as professor at SJU in 1962). My Dad always had a smile and was the "Rock of Gibraltar" for our family (Geni Baker, Adam Mittman and Linda Mittman) and beyond. All are in disbelief that he could possibly be gone.
I did so much with my Dad and he greatly influenced my desire to be a professor. Probably the only thing he can't get credit for is handball. Despite him having won a national collegiate handball championship with RPI in the late 1950's, my interest in handball happened entirely in spite of his many efforts. He was the best Dad ever and he will be forever missed. (My sister made me put in forever!!!!). – Scott Mittman


January 2017
Tom Cunningham, Boulder, Colo.
Tom Cunningham died at his home of natural causes on January 22. He was 68. Tom lived a rich and varied life, and leaves behind many close and lifelong friends. Tom was born in Oak Park, Illinois. As a result, he was an avid, but long-suffering Chicago sports fan. A visit with Tom would usually include the Cubs or Bears on a TV in the background. It wasn't the Bears winning the Super Bowl in 1986, or the Bulls winning six championships in the 1990's, it was when the Cubs won the World Series in 2016 that Tom felt Chicago sports had finally reached its potential! Tom graduated with a Bachelor's degree in History from the University of Arizona and went on to receive his Master's Degree in Public Health from the University of Illinois. He received a Fellowship and worked at Argonne National Laboratories before moving to Boulder in 1979. In Boulder, he worked with the Western Interstate Commission for Higher Education and spent his later years as an avid investor and stock trader. Tom was a master handball competitor. He and various partners were Colorado doubles champions for many years, and he competed in numerous national tournaments. He was a great friend, and will be missed for his keen intelligence, sharp wit, and generous spirit.

I met Tom Cunningham at Pete Tyson's Handball Camp in Steamboat Springs, Colorado back in 1987. Tom and I began a good friendship there, one that went beyond just our love of the game of handball and our Chicago roots. Both Tom and I had left Chicago in our 20's, with him heading to the mountains of Boulder and me heading for the sun of Los Angeles. But we never lost our love for our Chicago sports teams, especially the Cubs. I'm especially glad that the Cubs won the World Series this year, for so many reasons – one of them being that Tom got to see them win a World Series in his lifetime. Because I found out last Sunday that Tom passed away that previous week. It's a big loss for me and one that I've spent the week processing feelings about. Tom (who I called Gerald – long story) was a good friend of mine and someone who I visited often when I went to Colorado. I always stayed at the house in Boulder with Tom and his wife Nancy and I have great memories of time spent together. And Tom and I remained good friends all these years, even though his handball career ended years ago due to an array of injuries. Tom was a good handball player and a better friend. The players out in the Denver/Boulder area knew him well – not so much around the country, as he didn't travel much to tournaments. But he loved the game, like so many of us do. And his passing is a loss to me. Safe travels, my friend. Colorado will never be the same for me. – Randy Multack, Bellevue, Was.
Fred Hepp Sr., Naples, FL
Fred H Hepp Sr. passed away Friday January 6, 2017 in the presence of his loving family. Fred was born December 18, 1934 to Eva and Herman Hepp in Chicago Illinois. He was predeceased by his parents, brothers Harold, Joe and sister Elaine, son Scottie, and wife Susie Darlene Hepp.Fred enlisted in the US Army in 1951 and was awarded the Bronze Medal during the Korean War winter conflict. He was honorably discharged April 1960.Fred is survived by his loving wife Marie Estelle Hepp; sister Helen; children, Ralph, Kathleen, Rebecca (Frank), Fred Jr.(Jackie) Kyle lll (Diane), Donald (Cindy), Bobby (Melanie). Many grandchildren, great-grandchildren, nieces and nephews. He had many close relatives and friends and was greatly loved by all.Fred owned and operated F.W. Kline & Sons, Inc. In Bellwood Illinois for 30 years. He was known in the Chicago area as "Mr. Dorcheck". He enjoyed an early retirement and became a resident of Marco Island, Florida. He was honored by the White House in 1976 for his fine service to the Northwest Lions National Little League in Chicago. Leo Durocher also honored him for his contributions to little league. Fred was an avid handball player, golfer and traveler. He had an incredible zest for life.Fred's celebration of life will be Saturday January 14. Woodlawn Funeral Home in Forest Park, Illinois. Private viewing for family members will be at 10 to 11 AM, with public visitation being from 11 AM until time of funeral service 12 Noon. Interment to follow at Woodlawn Cemetery. Donations may be made in Fred's name to St.Jude's Children's Hospital or The Salvation Army. For further information please call (708) 442-8500 or visit www.woodlawnchicago.com.
December 2016
Dr. Bob Shack, Short Hills, N.J.
On Christmas Eve, New Jersey handball lost a special person when Dr. Bob Shack, 73, passed away in Short Hills, N.J., due to a nervous system disorder.
Dr. Shack was a member of the North Jersey Handball League championship Orange 'A' teams which won four consecutive titles during the 1970s.   He also partnered with Joe Thomas to win a number of John Sabo Memorial New Jersey Handball Doubles championships in masters and golden masters divisions.
More importantly, he helped many New Jersey handball players with their medical conditions. Dr. Shack was a surgeon at St. Barnabas Medical Center in Livingston, NJ,  and he referred players to the best specialists he knew in New Jersey and New York City. 

Estelle Hirsch Aber, Los Gatos, CA.
(Sep. 10, 1919 – Dec. 23, 2016)
Estelle was born in New York but moved to California in 1948, living mostly in San Jose.  She is survived by her two son's Michael (predeceased by Valerie Galey), Jeffrey (Janice), grandson Joshua (Brooke) and two great-grandchildren Hudson and Lily.  She was happily married to Sol Aber (a USHA Grand Master) for 67 years who passed in 2008.  She enjoyed her time with their many friends traveling, especially to handball tournaments with Sol, playing pan and mahjong and working her crossword puzzles.  While her body was failing, her mind and spirit remained sharp.  In lieu of flowers please make a donation to a charity of your choice .

November 2016
Ross Willis, Blacksburg, VA.
On November 14th, Ross Willis of Blacksburg, VA, had just finished several great handball games with his Blacksburg friends at the handball courts on the VA Tech campus when he collapsed and died walking to his car.  Ross was a well known player in the Blacksburg/Roanoke area.  Ross was 63 years old and had retired in 2015 after working in VA Tech's Biochemistry Department for 35 years.
Patrick Gerald McVey, St. Louis, MO.
(Aug. 18, 1959 – Nov. 9, 2016)

Pat McVey, 57, lifelong handball player and member of the St. Louis Hinder Club was murdered November 9th enroute to his club for a SLHC League match.  Pat was found dead of multiple gunshot wounds around 6 p.m. when a MoDOT worker spotted his car parked on the shoulder of I-55 and stopped to investigate. Police say he had been shot about 2:30 p.m. The shooter is still unknown and Crime Stoppers (1-866-371-8477 for Tips or Donations) is offering rewards upwards of $60,000 for information.
Pat loved the "Perfect Game" but played only locally, devoting his life to family and his restaurant, "Maggie O'Brien's Restaurant & Irish Pub". A St. Louis native, Pat had been at Maggie's more than three decades, working under the original owner before eventually taking over with younger brother Eddie. The sprawling sports bar and restaurant is host to Missouri State Handball Tournaments in addition to being a favorite of Blues and Cards fans.  Pat was a gifted athlete, sportsman, and true gentleman.  He delighted in helping others and was always willing to spend time with new players and will be fondly remembered by the St. Louis Handball community.
Pat is survived by his wife Marianne, daughter Maggie, son Michael, and 10 siblings.
October 2016
Ed McHugh, Pittsburgh, PA.

Pittsburgh handball tragically lost its all-time favorite player on October 20, 2016, when Ed McHugh, DDS passed away at the age of 58. Ed was a rising star during the 1970's & 1980′ s, the golden age of Pittsburgh handball, when the Pittsburgh Handball Association boasted over 150 locally ranked players. Always a threat to local legends Rick Abrams, Mike Flaherty, Ken Foster, Bob Nell, Mark Abranovic, Tom Feola, Rod Fink, Tom Cornelius, Steve Mele, Jim Sanders and David Fink, Ed broke through in the early 90s, laying claim to Pittsburgh's #1 ranking.
Ed's gentlemanly, laid-back manner, both on and off the court, belied his intense competitiveness, where his stamina, retrieving ability and complete ambidexterity often had his opponents looking for oxygen half way through the first game.  It appeared that Ed would intentionally pass up kill opportunities just to run his opponents into the ground. But Ed's demeanor never wavered-polite and always exhibiting excellent sportsmanship. Outside the court, Ed displayed quiet character and dignity, an excellent hard-working dentist and role model to his beloved son, Joey.
It was, however, in open doubles where Ed's dominate left hand frustrated nationally recognized teams both at home and away – notching signature wins in Cleveland, Sharon, PA, Youngstown, Albany and Penn State – as well as the prestigious Pittsburgh Open. Always humble, Ed would often say after each Open title, "I  have no idea why they kept serving to Jeff (Roth); he's the better player."
Ed was the son of legendary handballer, Joe McHugh, who together with Eleanor, raised a fine gentleman and friend to all who had the privilege to spend time with him in our little world.
Rodney Fink
.   

July 2016
Jeff Boyd, Rochester, NY.
Jeff Boyd passed away on July 11th, 2016 at the age of 71 as a result of cardiac arrest in Butner, North Carolina. Born on January 23rd, 1945 in Buffalo, New York, he grew up in nearby East Aurora and later moved to Front Royal, Virginia. As a contract computer programmer with months- to year-long contracts for companies from Intel to Raytheon, he lived in many cities: Baltimore, Portland, Cedar Rapids, Colorado Springs, and Rochester, among others.
Jeff constantly questioned, wanting to better understand the fundamentals of math and physics on one hand and how society could be better constructed to fulfill people's potential on the other. But for a balanced life, another passion was handball. In each city in which he lived he was part of the handball community and developed many strong friendships. He is survived by his brother, Tom, children, Tim, Toddie, Jennifer, Oliver, Diana, and Sam, 11 grandchildren, and 4 great-grandchildren and will be missed by both family and friends.
Joel Jones, Durango, CO.
Joel Jones, a fellow player, benefactor, and friend to many in our handball fraternity has passed. Joel loved handball and played for many years in Albuquerque and Durango. He was a strong supporter of the handball camps conducted over the years in Durango by Pete Tyson, John Bike and others. He often hosted receptions for campers at his home. Joel fought the good fight against the Big C with the same determination he brought to the handball court.
Vince Breining, San Francisco
The handball world lost a good man and great friend on July 5. Vince Breining, 63, was instrumental in Golden Gate Park Handball tournaments for many years. Vince learned handball at the "Park," and became one of the top right side doubles players in the Bay Area. Over the years, Breining partnered and won with Mike Treacy, Mike Kelly and Gary Stedman. Unfortunately, diabetes and a shoulder injury took him off the court but didn't diminish his enthusiasm for the game or its players. Always upbeat and a pleasure to spend time with, Vince will be greatly missed by his family and friends.
May 2016
Art Pruitt, Flint, MI
Art Pruitt, age 83, passed away Friday, May 13, 2016 at Hurley Medical Center.  Art was a longtime handball player in Michigan who played and supported many four-wall and three-wall tournaments.  Read Charlie Doyle's "My Friend Art" tribute HERE. 
Ed Rice, Wilmington, DE.
Ed Rice, winner of many local and regional tournaments representing the Wilmington YMCA, died May 8 at 99. Ed was the captain of the Y handball team in the Mason/Dixon League. He also organized the "First State Doubles" at the YMCA that drew many of the best players in East during the 60s and 70s.
April 2016
Vince Magi, Detroit, MI.

Vince Magi died on April 21, 2016. Vince took up handball to develop hand eye coordination and stamina as an outfielder on the Michigan State Baseball Team. It obviously helped. He later was at the top level in the Minnesota Twins Farm Club System as an outfielder Unfortunately the Twins had Harmon Killibrew, Jim Lemon and another great outfielder ahead of him.  In college he'd discussed after college careers with Mike Ilitch a teammate. Mike was talking Pizza, Mike? Pizza? No, no, you want to go into something solid, steady like teaching advised Vince. So Vince went into teaching and Mike went into Pizza—think Little Caesers.  Vince played at many handball venues and gathered many honors highlighted by the 1981 National Golden Masters Doubles Three Wall Championship.
January 2016
Gabe Enriquez, Los Angeles
Gabe Enriquez, a member of the SCHA and LAAC Handball Halls of Fame passed away in January 2016. Gabe was survived by his wife Luz and brother Miguel. A great player, a great mentor and promoter of the game, Gabe's memory will live on in the fabled LAAC.
Ronald Miller, Albany, NY

Ronald H. Miller, 76, whose big heart, easy manner and devotion to public service endeared him to disparate communities of friends and family members in the Capital Area and beyond, died early Saturday, January 23, 2016, at St. Peter's Hospital. Wearing with pride the distinctive accent of his native Bronx, Miller was a 45 year resident of the Albany area, most of that time in Menands.  Among his lifelong passions, Miller was an avid handball player, expert in the indoor four wall game. He took First Place in the 1986 Capital District Handball Championships, and acquired generations of handball friends, and in recent years, doubles partners – through his active involvement in the Court Club in Colonie.
December 2015
Michael Haas, Los Angeles
Michael Haas, a long time handball player in Southern California, passed away on December 31, 2015. He had been battling AML cancer for eight months.   Michael was always a pleasure on the court. He was very agile, played hard and had an awesome ceiling shot. I played him twenty years ago at Supreme Courts in Van Nuys and most recently at Spectrum Club in Canoga Park. Michael didn't play many tournaments but he won a few rounds in the USHA Nationals a couple years ago, I believe in the 70 "B" singles. Michael was born in Brooklyn, New York in 1941. He was a hard working family man and a computer programmer. He would often pass up handball games to go square dancing with Barbara. Can you believe it? Michael is survived by his wife Barbara of 53 years. His two sons, Jeremy and Daniel, and granddaughter Emma.
Burton Mandel, St. Louis.
Burton Mandel died December 23, 2015. Beloved husband of Patricia A. Mandel for 31 years. Dear father of Neil (Jenny) Mandel, Todd Mandel and the late Michael Mandel. Dear step-father of Michael DeBlasi and Nicole Wagner. Loving grandfather of Joshua and Alexis Mandel, Aaron and Hailey Wagner. Dear brother of Stuart (Paula) Mandel and the late Alan Mandel. Beloved son of the late Mac and Charlotte Mandel. Our dear uncle, cousin and friend. Burt loved the game and though not the best player, he had power and could hop the ball both ways. In addition to playing, Mandel had a passion for recruiting and mentoring new players. Burt especially enjoyed watching sons Neil and Todd play. Whenever Neil asked his dad about heaven, Burt would respond: "Oh, you mean the big handball court in the sky."
November 2015
William (Bill) Barry, Jacksonville, Fla.
Bill Barry (94), passed away peacefully after a short illness on Aug. 27, 2015 with his family by his side.  Barry was born in Pawtucket, RI and served as a Captain in WWII, stationed in Marseille, France, where he met and married his wife Suzette.  After the war, they moved back to Pawtucket where Barry earned his degree from Providence College.  He then moves his wife and family of four to Tampa, where he worked as a chemist at the US Phosphate Plant.  In 1959, he relocated to Jacksonville, where he started his career with the Internal Revenue Service, retiring in 1981.
Bill was a fierce competitor and avid handball player at the YMCA and prided himself in beating much younger players, well into his 80s.  He'll be remembered as a very charitable, loving and kind man.
Father Bill Esposito, Syracuse, NY.
Father Bill Esposito (82), was born in 1933 and ordained a priest in 1958.  A man among men, he listened, he helped, he cared and he always had time for anyone from any walk of life.  Bill was active in the community, ran in the Boston Marathon, skied, swam, loved golf, but as a fierce competitor he enjoyed handball and the close friends he developed as a result.  He had a great deal of influence on those he played with, including a cleaner vocabulary on his court of competition.   A staph infection took him but he will be missed and remembered for his highest of standards and dedication to his beliefs, family, church and life.   And his impact on handball in Syracuse will remain.
July 2012
Alva Lorenzo Rankin (1951-2012), Lake Nebagamon, Wis.
Following an automobile accident on July 23, 2012, handball communities in Duluth, MN and far beyond lost a great friend and legend in Alva Rankin. A graduate of Macalester College, he was an avid sportsman, devoted volunteer, and expert natural resource specialist. As he would come to be known as a world-class individual with tremendous people skills and problem-solving vision, Leadership Wisconsin started honoring him with the Alva Rankin Memorial Award in 2014.
Since it began in 2019, the Northshore Handball Tournament also sought to honor him with the Alva Rankin Memorial Cup, a vision of the deceased's very close friend Chris Foley. Unfortunately Foley passed away before seeing the tribute come to fruition, but thanks to his initiation it finally did in 2022. Thanks are lifted up to Alva and Chris for their inspiration, the product of which may be viewed on YouTube: 
Duluth Handball presents the Alva Rankin Memorial Cup
. Featuring Alva's likeness below is a piece of the engraved trophy art.