2022 USHA Women's Classic & Southwest Regionals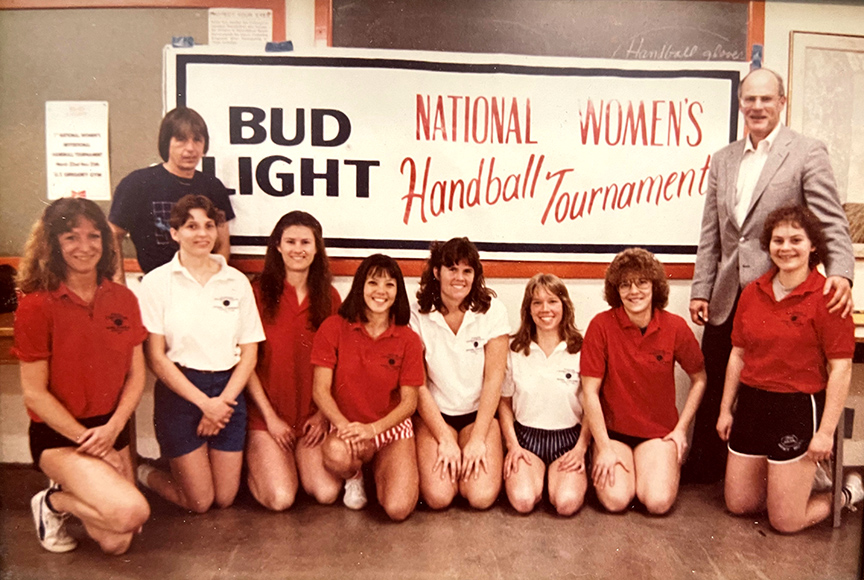 AUSTIN, Texas –The 2022 Women's Classic came to a close on Sunday morning when Ashley Moler defeated Mikaila Esser 21-8, 20-21, 11-8 to win the title. The thrilling final was an exclamation point on a weekend filled with great women's handball matches. 
Moler dominated her first two rounds before battling the ageless Jennifer Schmitt in the semifinals. Schmitt and Moler played a long and grueling first game that saw Moler come out on top 21-13. Moler kept the momentum rolling in game two, winning 21-9. 
Esser was equally impressive as Moler in the first two rounds, leading her to meet Missouri's Suz Entzeroth in the semifinals. Game one saw Esser pull away late to win 21-12. Esser got off to a fast start in game two, building an 18-5 lead. Entzeroth made a late run getting all the way up to 13 points before Esser was finally able to put it away. 
In the finals, Moler came out hot, killing all her shots off the back wall and moving Esser all around the court with her passes. Game two was the game of the tournament. Several lead changes persisted and no player could build a big lead. At 20-20, Esser was finally able to hit a perfect serve down the left that died in the left corner to force a tie-breaker. 
In the breaker, Moler took advantage of some early errors from Esser and hit a couple of left handed kill shots to build a big lead. Esser fought back to get herself back in the match, but Moler would not be denied, closing it out to win 11-8.
Sunday Results:
Finals: Ashley Moler defeats Mikaila Esser 21-8, 20-21, 11-8.
Third place final: Suz Entzeroth defeats Jennifer Schmitt 21-18, 21-8.
Fifth place final: Kristen Hughes defeats Taylor Bell 21-2, 21-8.
Seventh place final: Amy Gross defeats Terry Bowman 21-5, 21-7.
Women's Consolation Final: Avery Shepherd defeats Nichole Alberg 21-10, 21-11.
To view all the results go HERE. 
AUSTIN, Texas — The Women's Classic returns to University of Texas' Gregory Gym, where the concept was first created to promote Women's Handball. It was 38 years ago this Spring, UT Handball Coach Pete Tyson and USHA Board of Director Ron Emberg held the "Bud Light National Women's Handball Tournament." There was no prize money offered, but eight of the top women handball were invited and had their expenses paid. Rosemary Bellini (Hall of Fame, 1996) won the round robin format event.  
The Women's Classic traditionally offers players multiple matches in a drop-down format. This year, the event will consist of the Women's Classic Open/A (using the Red 21) and the Women's Classic B/Novice (using the White 21). Participants will have at least three matches in a multi-dropdown format.
Women's Classic participants are offered travel stipends and the event pays the top-8 finishers.  Held in conjunction with the Southwest Regional Championships, all Women's Classic matches will start Friday afternoon, April 1.
See the tentative draws and start times HERE.