WPH Aces Player's Championship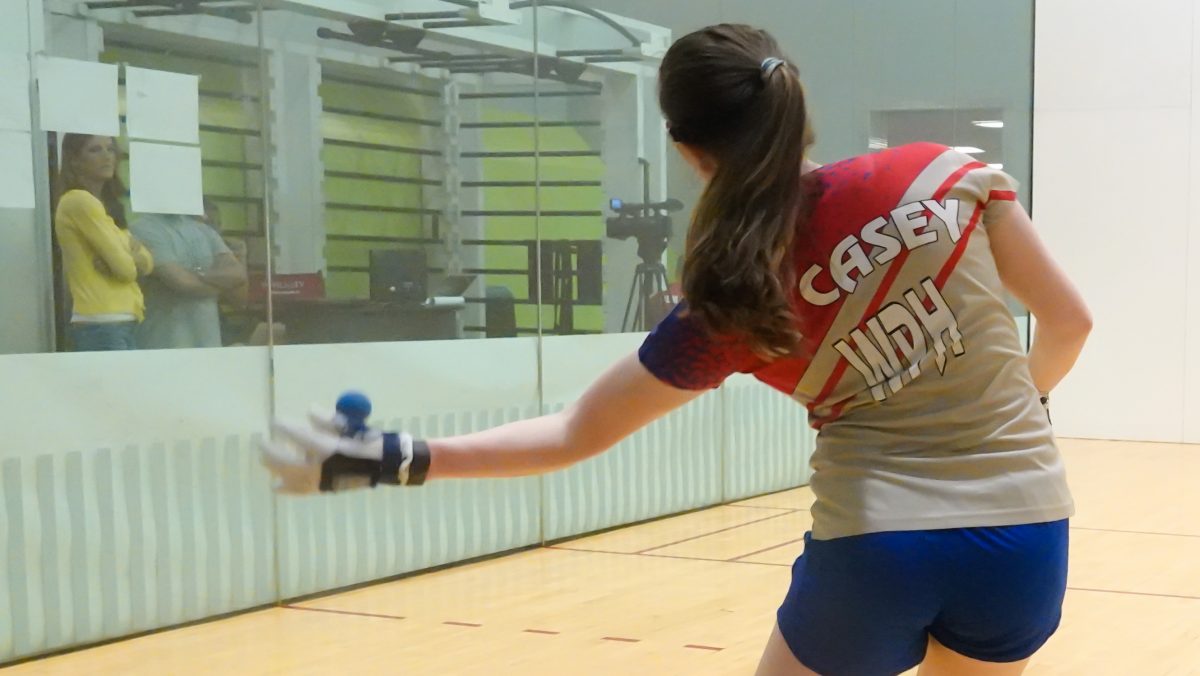 SALT LAKE CITY, Utah — The WPH Player's Championship concluded Sunday with two epic finals.
The first was between the two top women's players in the world, Catriona Casey and Martina McMahon. Each of them cruised to their highly anticipated final.
The first game was handball at its finest, with several lead changes and incredible shots on display. Casey edged McMahon out to win the game in overtime 16-14.
Game two was much different, as McMahon came out of the gates red hot from beginning to end, winning 15-1 and forcing a tiebreaker.
Casey came out a new player in the breaker, converting her set-ups into kill shots and not allowing McMahon many offensive opportunities. She kept her foot on the gas until the very end, and won the third game 15-6 to become the champion.
The Men's final between Killian Carroll and Martin Mulkerrins was just as exciting. Mulkerrins jumped out to a big lead in game one with a 7-0 lead. Carroll started to chip away, getting the score to 8-9. A backwall rollout from Mulkerrins got him back in the box where he began to get hot again, and closed out the game 15-8. 
Game two began somewhat similar, with Mulkerrins holding a small lead for most of the game. Carroll trailed 8-11  before he really found his groove. He hit several aces and a few more kill shots to score the final 7 points of the game and won 15-11 to force a tiebreaker.
The tiebreaker started similar to the first game, with Mulkerrins jumping out to first a 6-0 lead, then an 11-1 lead. Carroll showed fight after that but it was too late, and Mulkerrins claimed the players championship with a 15-4 tiebreaker victory. 
To view the full results click HERE
For much more on the tournament, visit the WPH website HERE
SALT LAKE CITY, Utah — The WPH Player's Championship kicks off this weekend with the best men, women and senior players in the sport looking to end this years pro tour with a victory.
Qualifying matches begin on Friday morning with the main draw starting Friday night. The matches will be livestreamed on Watch ESPN beginning Saturday morning. For more information on the tournament, see the WPH's full preview HERE. To follow along with the results go HERE