6th Annual Coney Island Players Championship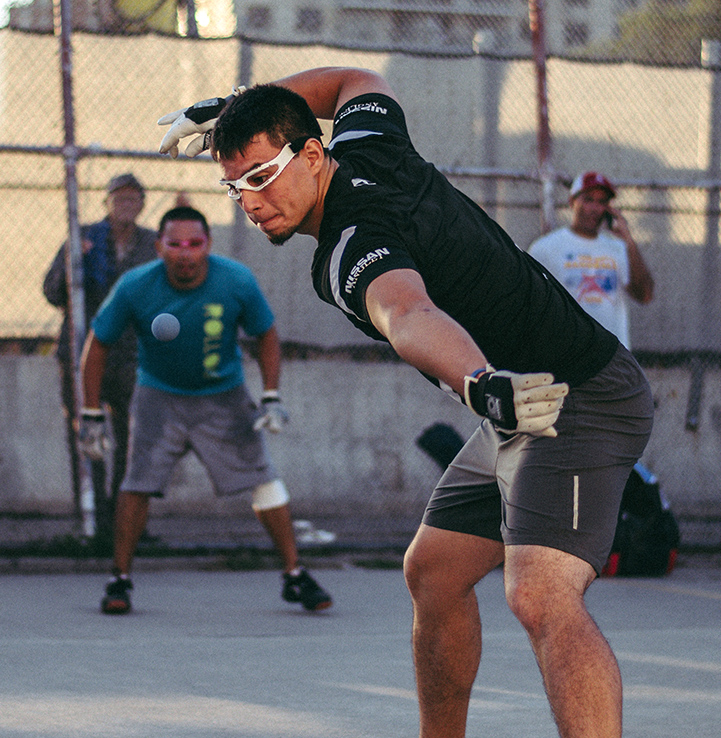 BROOKLYN, N.Y. — The 6th Annual Coney Island Players Championship was held In Memory of Michael Schneider Sr. (aka "Papa"), on Sept. 15. In addition to a strong field competing for prize money, many close friends of Papa Schneider were on hand, including Dan Flickstein and Hall of Famers Al Torres and Albert Apuzzi.
Tournament directors Jared Vale and Billy O'Donnell presented Mike Schneider Jr. with a plaque honoring his late father. The short presentation included a huge thank you to event sponsor Elliot Joseph, another close friend of Papa whose generous contributions keep this event as a highlight of the summer and to remember our fallen handball family members. 
After a week of awful weather in NYC, the sun finally came out for a perfect day of handball. The Open Singles division was stacked with 28 of the top one-wall small ball players in the world. The field included current World Champion William Polanco and National Champion Tyree Bastidas.
Once again, Tyree Bastidas proved to be the best in class; however his run to the title was met with several close matches. The most notable was tournament MVP Andres Calle, a NYC police officer, who came within one point of upsetting Bastidas in the semifinals. Yuber "Pee Wee" Castro scored a $100 Bounty by taking out Jurell Bastidas 25-17 in one of the most exciting matches of the day.  Pee Wee was unable to generate enough energy to take out Tyree in the final, no doubt a victim of reaching the final of two divisions. Castro retired in the final with Tyree leading 9-3.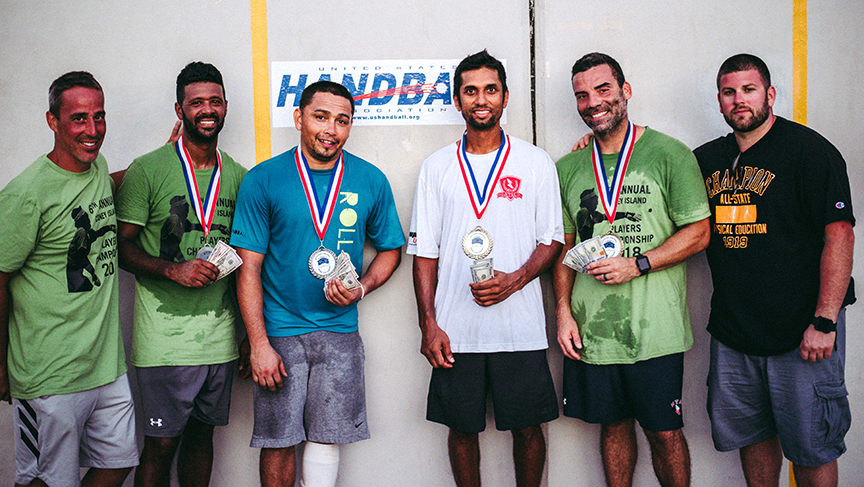 Several open singles competitors also entered the 40+ doubles, making this one of the most competitive Masters divisions in history. Joe Kaplan, Anthony Jones and Eddie Perez joined Pee Wee as competitors in both divisions. It was a hard road to the final, which featured the teams of Jai Ragoo and Cesar Sala against Pee Wee Castro and William Polanco. Ragoo and Sala were able to topple Castro and Polanco after a one-hour match that saw several lead changes. At 14-all, Ragoo stepped up and took control, hitting several rally-ending shots that pushed his team to victory, 25-19.
Next year, The 7th Annual Coney Island Players Championship looks to increase the $5,000 purse and attract players from all over the country and the world!
Photos taken by Kirk Lewis.
DRAWS: