2017 USHA National Junior 3-Wall Championships
SATURDAY
VENICE BEACH, Calif. — The summer crowds mixed with SoCal natives and tourists from all over the world filled up the boardwalk to take in another beautiful day at the beach.  Many who passed by the handball courts nestled between Muscle Beach and the Pacific Ocean stopped to watch high-level action as many finals played out on Saturday at the 2017 USHA National Junior 3-Wall Championships.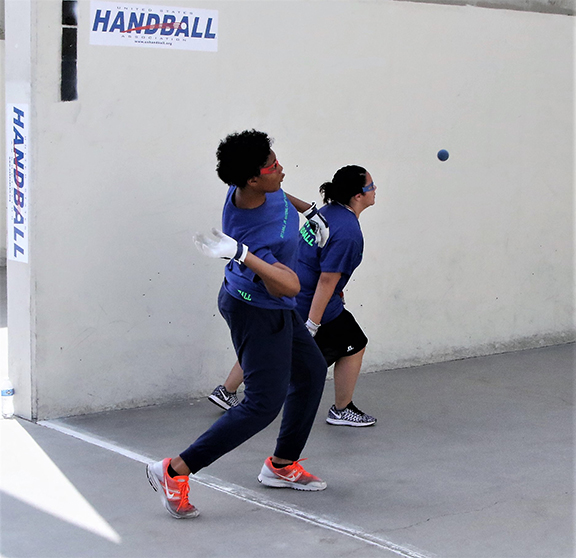 In the Girl's Singles final, Kena Byrd-Jackcson defeated Team 520 teammate Belisa Camacho in two games, 21-6, 21-4.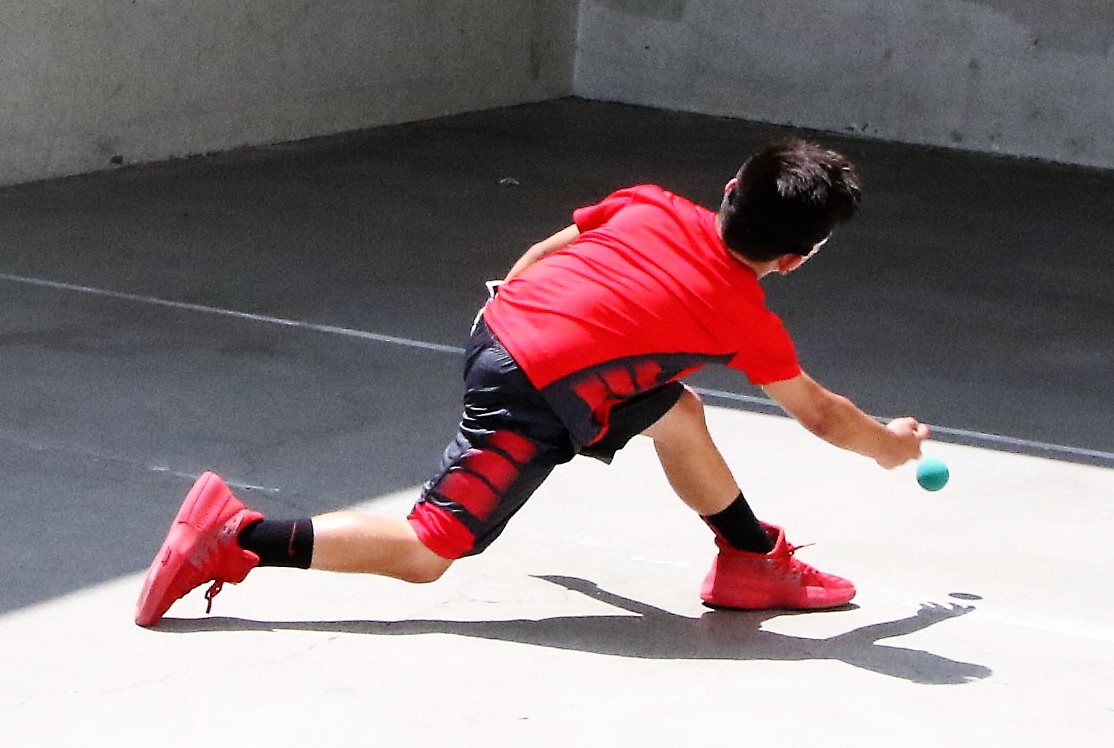 Next, Tucson's Ayden Brule swept the 11-under Small Ball and Big Ball divisions, defeated Xavier Flores of Los Angeles in each final.
In Boys Big Ball action, Ricardo Renteria of Los Angeles drubbed Ricky Serrano in the Boy's 17-Under final, 21-3, 21-0.  Serrano put together some great rallies throughout the match, but the Bellflower High product controlled the court, sending the ball deep along both walls. 
Eddie "Torito" Rocha from Lake Elsinore, CA also dominated his championship final, defeating LA's Anthony Sanchez 21-2, 21-0 for the Boys 13-Under Big Ball title.  
Both 19-Under Boys doubles finals were play at the day's end, showing off the best doubles competition as the sun lowered on the Pacific.   Jacob Hernandez and Fernando Balladares battled Jose Hernandez and Eduardo Garcia for two tough games, prevailing 21-17 and 21-19 for the Big Ball crown. 
In small ball play, Anthony Sullivan and Jonathan Gutierrez clicked at the right time as they upended defending champions Brandon Ramirez and Andrew Garcia, 21-15, 21-9. 
Sullivan and Garcia will see each other again in Sunday's Boy's 19-Under Small Ball final.
See Saturday's results HERE.