2014 Master Doubles
Following Players are looking for partners:

Bob Dyke (60+)
Randy Multack (60+)

Lewis Lambert (65+)
Randall Lanier (65+)
Joel O'Connor (70+)
Mike Driscoll (75+)
Herb Hooper (75+)
Jim Milan (75+)

Contact the This email address is being protected from spam bots, you need Javascript enabled to view it if you'd like to be put on the list.
Sign up for Court Shorts
US Handball's E-Newsletter
Contact Us
Phone:
1-520-795-0434
Address:
2333 N. Tucson Blvd.
Tucson, AZ 85716
Email:
This email address is being protected from spam bots, you need Javascript enabled to view it
20th Annual USHA Hall of Fame
Abraham Monitjo keeps his eye on the ball against Daniel Perez in the Open Singles final. Montijo won in two games, 21-12, 21-16.
TUCSON - After a full day of handball, players and families gathered at the Handball Hall of Fame while the sun began setting on the Catalina Mountains. Junior players enjoyed the Hall's exhibits and watched handball videos in the library while dinner was served for the 20th Annual Hall of Fame Celebration.
On Sunday, Abraham Montijo won the Open Singles final over Daniel Perez. Montijo had to default the Open Doubles final as his partner Angel Estrella went down with an injury on Saturday. Montijo paired with Daniel Perez for an exhibition doubles match against Steven and Vincent Natale and came away with a 17, (16), 0 win.
Thank you to our generous handball community for supporting this event! CLICK HERE to see the list of Tournament Sponsors.
CLICK "READ MORE..." for the division winners.

Read more...
USHA Grand National Awards Dinner - May 7th - NYC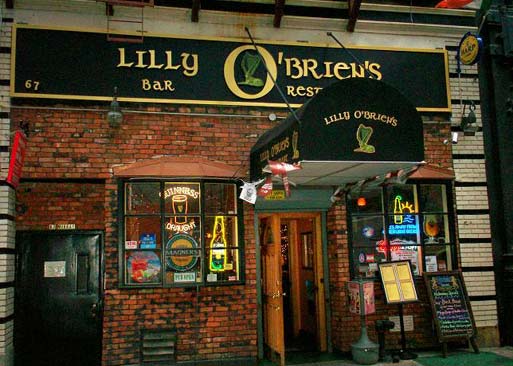 By Glenn Hall
Our first ever Grand National Champion Awards Dinner is being held in NYC on May 7th. We are honoring the Top 3 all-around players of 2013. Come and honor the Best of the Best!
Tickets can be purchased online by clicking on the link below. It seems the top-3 players from 2013 are off to a strong start in 2014 with Danielle Daskalakas winning the Women's Classic and #3 Megan Mehillos at the Milwaukee Classic. At Milwaukee, the men saw #1 Tyree Bastidas all-around take second and #2 all-around, Nik Nahorniak reach the semi-finals losing to the Champ Emmett Peixoto, a serious challenger for 2013 all-around crown. Jurell Bastidas, #3 all-around player reached the quarter finals. We will soon list the qualifying Grand National Champion tournaments for both Men's and Women's divisions so you can follow with the player progress as the 2014 schedule unfolds.
Reserve your spot early for the USHA Grand National Awards Dinner, May 7th at Lilly O'Brien's Restaurant in Lower Manhatten, NYC.
Tickets are $35/person

Date: May 7th
Time: 7 pm
Place: Lilly O'Brien's Restaurant,

18 Murray St, New York, NY 10007
Near NYC Courthouse and all subways
!

2014 USHA Women's Classic
AUSTIN - Danielle Daskalakis finished her impressive run through
The Women's Classic
field with a final win over Jennifer Schmitt. Daskalakis followed up her hooking serves to both sides of the court with accurate fly shooting to defeat her second Roberts sister in a row.
"I've been playing a lot more four-wall at the New York AC, Danielle said of her improved indoor play. "And, I think it helps working with the kids at the Y in the ICHA junior program. I'm reminding myself of the fundamentals every time I teach."
Click "Read More" for the final results...
Read more...
2014 USHA Masters Singles
CINCINNATI - The Masters singles finished up on Sunday with a number of great matches, including Kendell Lewis' tiebreaker win over Nick Mattioni in the 35s (shown at left). Jim Karner had a great comeback in the second game to beat Dan Zimet in the 40s. Kevin Hill also rallied in the second to force a breaker against Rob Pearse and took the title. Chris Roberts served his way past Mike Linnik in the 50s. Phil Kirk took his first indoor singles title over Dave Streibig. Vern Roberts outlasted Jim Corrigan in the 60s. Merv Deckert was too much for Jim Lowe in the 65s. Mark Simpson earned his first title in the 70s over Jim Ward. Ed Grossenbacher moved one title closer to his goal of winning the most masters titles with a final win over Mike Driscoll. Charlie Wicker outran Ben Marguglio for the 80s win. In the Open, Victor Palacios beat Justin Baker for the title.
Paul Baker's club has been a great place for players to mingle and players are enjoying the great hospitality of the GCHA.
CLICK HERE to follow the DRAWS!

Read more...
<< Start
< Prev
1
2
3
4
5
6
7
8
9
10
Next >
End >>
Results 1 - 9 of 208
Purchase Handballs
CLICK HERE to purchase handballs!
21 Handballs are the Official handballs of the United States Handball Association