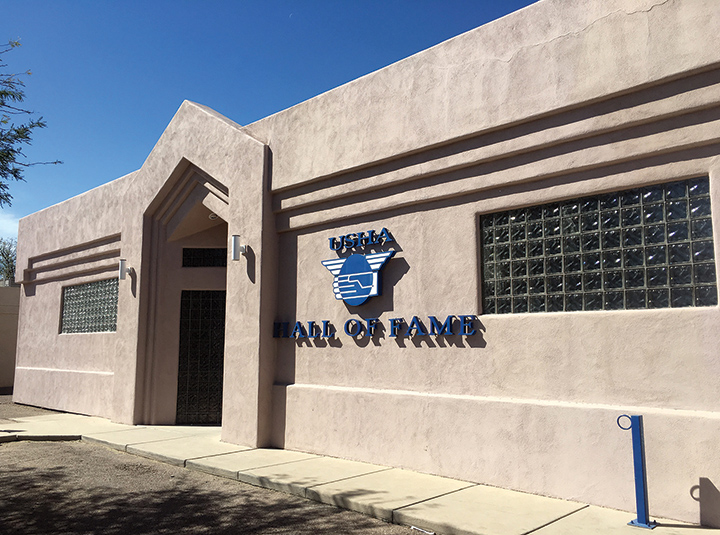 April 12-14, 2024 Race 4 Eight Hall of Fame Doubles
(THIS IS A LTE ELITE MEN'S R48PRO STOP) 
Tucson, AZ, WPH Press
The World Players of Handball is thrilled to present the April 12-14, 2024 Race 4 Eight Hall of Fame Doubles at the Tucson Racquet Club, featuring the first Race 4 Eight doubles ranking event in the history of the tour.
The World Players of Handball and the United States Handball Association will proudly collaborate on the 2024 Hall of Fame Tournament in the home city of both organizations.
Expect to see doubles played at its highest intensity, as Race 4 Eight ranking points, prestige and team camaraderie will be on full display at the Hall of Fame.
The is no better place than Tucson in mid April, so make your plans to watch the pros and play in the various amateur and age bracket singles and doubles brackets in the USHA Hall of Fame.