2021 USHA National Four-Wall Singles Championships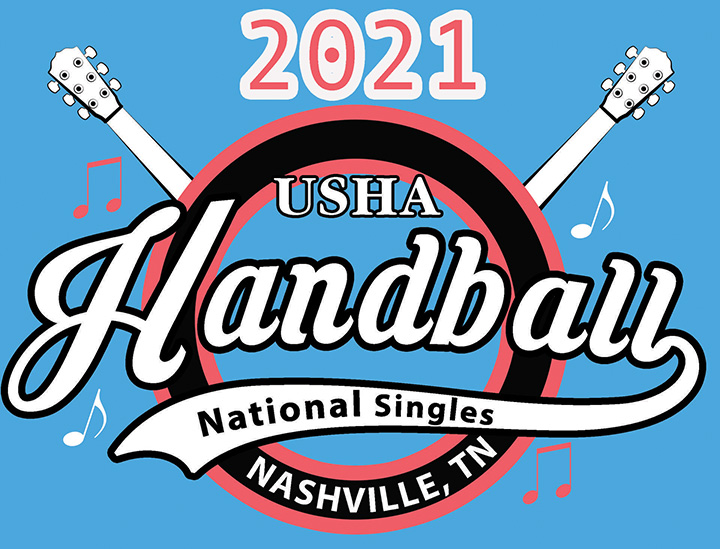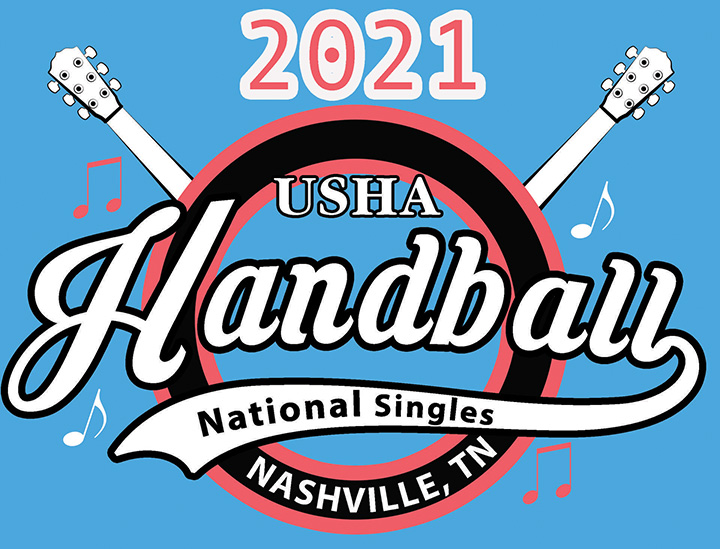 Sunday, December 12th
Championship Sunday began with Ashley Moler taking on Danielle Daskalakis for the Women's Open title. Daskalakis continued her lights out play that she displayed all weekend, never allowing Moler to find her groove. She defeated Moler 21-7, 21-8 to win her first Four-Wall Nationals title. She has now won a one-wall, three-wall, and four-wall national open singles title.
The highly anticipated Men's Open title between Paul Brady and Killian Carroll followed after that. Brady was aiming to become the all time record holder for open national titles, as he is currently tied with Naty Alvarado with 11.
Carroll built an early lead the first game and looked in control at 13-9. Shortly after that Brady began to find the bottom board and continued to do so for the rest of the first game, winning 21-15. Carroll flipped the script the second game and jumped out to a big lead again, but this time didn't allow Brady to make a run, defeating him 21-6. The tiebreaker was back and fourth, and Carroll was serving at 4-4 when an absolute heartbreaking turn of events took place. Brady rolled his ankle and was unable to finish the match, despite making every effort to play. This gave Carroll the victory and his fourth national title. Both players were showcasing extremley high level handball it's saddens us all that it ended the way it did. Congrats to both players on a great tournament and we wish Brady all the best and hope he has a speedy recovery.
You can view the results from all divisions HERE.
Congrats to all of our National Champions!
Saturday, December 11th
The finals are set for every division tommorow at the USHA Four-Wall Nationals Singles. Competitive Handball was played throughout the day, with many great matches taking place.
In the Men's Pro division, Paul Brady cruised passed Daniel Cordova, dominating the match from start to finish with his overwhelming power. 
Killian Carroll defeated Martin Mulkerrins in what was the match of the day. After splitting the first two games, Carroll held a 10-1 lead in the breaker but struggled to close as Mulkerrins began to get hot. Finally, Carroll found his stroke and rolled out two shots in a row to earn a sideout and the final point. 
Carroll and Brady will square off tommorow at 11:30am. You can watch it live on our youtube page
HERE.
The Pro Women's final will take place just before the Men's final, when Ashley Moler will take on Danielle Daskalakis. 
Moler defeated Kristen Hughes in two convincing games and Daskalakis defeated Mikaila Esser in two tight games to advance. 
Check out all of the finals by clicking
HERE.
Friday, December 10th
Day 2 – Day two of the USHA Four-Wall Nationals Singles Championships brought all divisions to the semifinals. In the Men's Pro division, Paul Brady will face Daniel Cordova in the top half of the bracket, while Killian Carroll will face Martin Mulkerrins in the bottom half of the bracket. On the women's side, Ashley Moler will face Kristen Hughes while Danielle Daskalakis will take on Mikaila Esser. You can check out the semifinals in all divisions by clicking HERE. Follow along and watch the pro semifinals live on our YouTube page.
Thursday, December 9th 
DAY 1 — The USHA Four-Wall Nationals kicked off Thursday at the Dowtown YMCA in Nashville Tennesee. This is the first singles nationals to be played since 2019 and is also a WPH Pro Stop. The opening round began in several divisions.
In the men's pro division, top seeds Paul Brady, Killian Carroll and Martin Mulkerrins were not in action today but will be tommorow as the round of 16 and round of 8 will be played Friday. The women's pro division will also begin Friday. You can check out the results in all of the divisions HERE
We are livstreaming the show court on our youtube page each day. To access the page, click HERE
NASHVILLE —  The USHA Four-Wall Nationals Singles Championships start times and draws are available.  Visit the tournament's official R2Sports page HERE.

Exhibition court matches will be streamed on the USHA's YouTube Channel HERE.
Note: Draws and Times are tentative. Things may change up to the day of the scheduled match. Please double-check your times up to the day of the event. 
Before you travel to Nashville, please read the city's COVID-19 information
HERE.
Local handball players shared some of the best places to visit while you're in Nashville:
SITES AND SOUNDS OF NASHVILLE
Museums Downtown:
– Country Music Hall of Fame, 222 Rep. John Lewis Way S., 615 416 2001
– National Museum of African American Music, 510 Broadway, 615 301 8724
– Tennessee State Museum, 1000 Rosa Parks Blvd., 800 407 4324
– Frist Art Museum, 919 Broadway, 615 244-3340
Restaurants in Downtown Area
– Jeff Ruby's Steaks-Fine Dining. 300 4th Ave North, 615 434 4300
– Deacon's -Fine Dining. 401 Church St, 615 994 1994
– House of Cards – Pricey but Magicians entertain you whilst you dine. 119 3rd Ave South, 615 730-8326
– Skulls Rainbow Room- Steaks and Burlesque if you please. In World famous Printers Alley, old Nashville's entertainment district. 222 Printer's Alley,615 810 9631
– The Diner-Open 24 Hours. 200 3rd Ave South, 615 782 7150
– Peg Leg Porker-great dry rub. 903 Gleaves St, 615 829 6023
– Jack's Barbecue.1601 Charlotte Ave, 615 341-0157
– Arnold's Country Kitchen- Meat and Three. 605 8th Ave South, 615 256 4455
– Monell's -Southern Comfort food served Family Style. All you Can Eat.1235 6th Ave North, 615 248 4747
– Elliston Soda Shop-Newly renovated Old Time Soda Shop. 2105 Elliston Place, 615 327 1090
Rooftop Bars Downtown
Rooftop Bars have become the rage of Nashville along with party barges and bachelorette parties. Most every joint on Lower Broad has one. Here are some of the best.
– JW Marriott Upscale. 801 8th Ave South, 615 291 8600
– The Noelle -it has two. 200 4th Ave North, 615 649 5000
– The Westin. Upscale. 807 Clark Place, 629 800 5070
– The Bobby. Upscale. 230 4th Ave North, 615 600 5400
– Acme Feed and Seed. Downhome. Live music. 101 Broadway, 615 915 0888
Sports Bars Downtown
– Hi Fi Clyde's on Church. 1700 Church St, 615 432 2928
– Flying Saucer. Draft beer galore. Next to Union Station Hotel, which was Nashville's train depot in the Gilded Age of Rail travel. Its grandeur has been preserved in the lobby of this grand hotel. 111 10th Ave South Suite 310, 615 259 3039
Live entertainment
– Third and Lindsley-Top Talent for the Locals. 816 3rd Ave South, 615 259 1597
– Station Inn – World Renown Bluegrass Mecca. 402 12th Ave South, 615 255 3307
– Sambuca-Dinner and Dancing to Live Music. 601 12th Ave south, 615 248 2888
Of Special Interest Downtown:
Bicentennial Mall (BM), Farmers Market (FM), and the Tennessee Museum (TM) sit in a cluster at the base of the Tennessee capital building. The Bicentennial Mall is a park commemorating Tennessee history; the Farmers Market has numerous shops and restaurants at reasonable prices; and the Tennessee State Museum celebrates Tennessee history from prehistoric times to the present. They are within a very short car ride from the downtown YMCA or a brisk walk. BM is at 600 James Robertson Parkway, 615 741 5280; FM is at 900 Rosa L. Parks Blvd, 615 880-2001; TM is at 1000 Rosa L. Parks Blvd, 800 407 4324

The Arcade houses reasonably priced shops, restaurants, and small art galleries. Opened in 1902, it was Nashville's first shopping center and is on the National Register of Historic places. Since it caters to the downtown business crowd, some of the shops may not be open in the evening or on weekends. 65 Arcade, 615 248 6673

5th and Broad. Nashville's newest Food Court and Shopping area. It offers a broad range of dining options and some touristy upscale shopping. The home of the National Museum of African American Music, which is brand new and quite worthy.510 Broadway, 615 301 8724

Ryman Auditorium. Mother Ship of Country Music. Live Music and Tours Available. 116 5th Ave. North, 615 889 3060

Speakeasy/Specialty Drinks
– Patterson House. 1711 Division St, 615 636 7724
– Old Glory. 1200 Villa Place Suite 103, 615 679 0509
Restaurants of Special Interest Outside Downtown
– Go Jo – Ethiopian. 415 West Thompson Lane, 615 332 0710
– Osh – Authentic Uzbek. 216 Thompson Lane, 615 712 9985
– Lucky Bamboo – Chinese. 5585 Charlotte Pike, 615 760 5930
– Mcnamara's – Irish Fare. 2740 Old Lebanon Rd, 615 885 7262
Nightspots Outside Downtown
– Cabaray- Piano Bar, Lounge Act, and Dinner. Owned and operated by Ray Stevens. He often performs in person. 5724 River Rd, 615 327 4630
Civil War: Nashville has its own set of Civil War sites, and you probably can find a bus tour to take you to points of interest. Nearby Franklin, Tennessee, however, is the home of Carnton Mansion and the bloody and pivotal Battle of Franklin. Carnton served as the Confederate field hospital. The four slain Confederate generals were laid out on the Carnton front porch. 1345 Eastern Flank Circle, Franklin, Tennessee 37064, 615 794 0903
Andrew Jackson Homeplace, the Hermitage. His Mansion, Grounds, and Family Burial Grounds have been lovingly restored. 4580 Rachel's Lane, 615 889 2941
This is not intended to be an exhaustive catalogue – rather, some spots our local handballers thought might be of interest. Please check these places out on your smart phones for times, availability, and directions. Bear in mind that parking can be a problem in downtown Nashville these days. If you have questions, don't hesitate to ask one of the local players either at the desk or throughout the tournament