2017 Milwaukee Handball Classic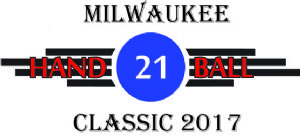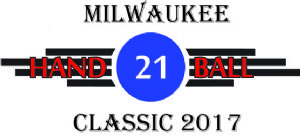 WEST ALLIS, Wisc. — The Cordova Brothers had a big tournament in Milwaukee, winning the doubles over Marcos Chavez (chasing a backwall shot in the photo) and Armando Ortiz.  Luis pushed Killian Carroll to the end of the first game before running out of steam.  Carroll was attacking his serve and every other shot to dominate the singles field.  Hilary Rushe upset Aimee Tuohey for the Women's singles title.

   There was great energy during the long day of play on Saturday with the Wisconsin Athletic Club packed with over 200 players for the 2017 Milwaukee Classic (of the 220 players, 87 are from regional colleges or high schools!).

Draws and final results can be viewed on the tournament's r2sports page [HERE].