2023 USHA Masters Doubles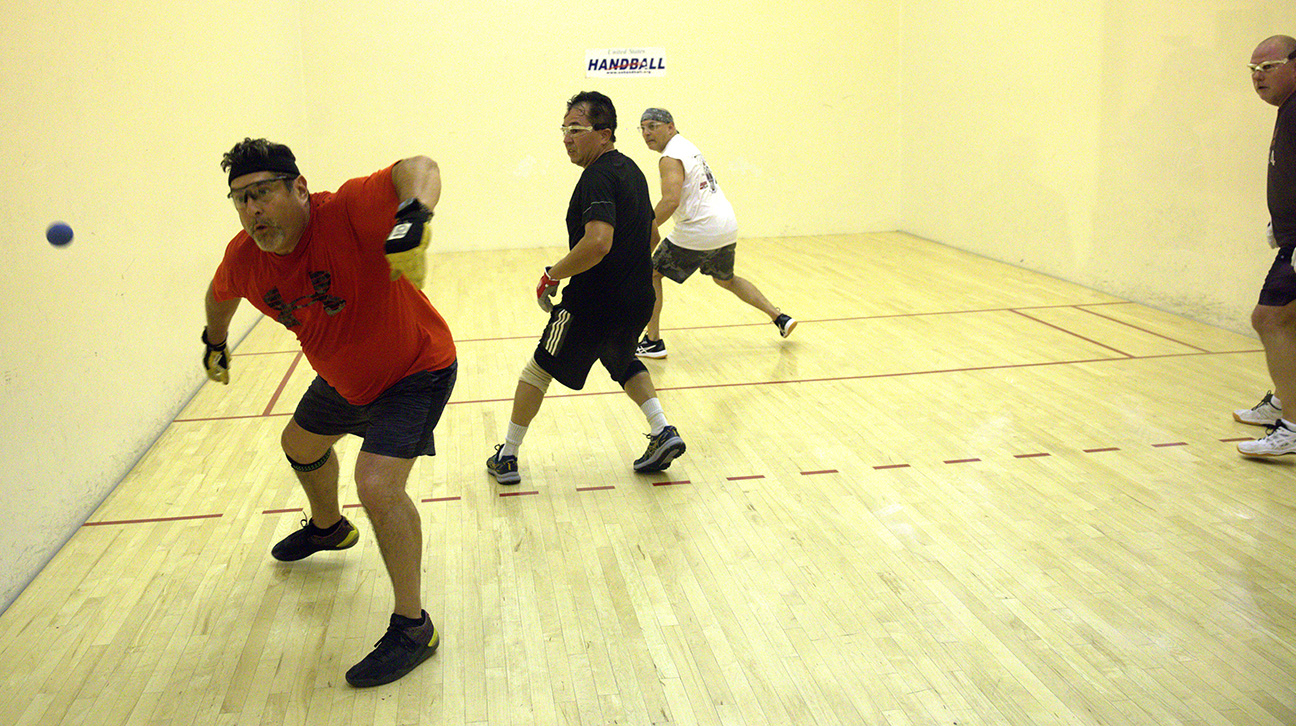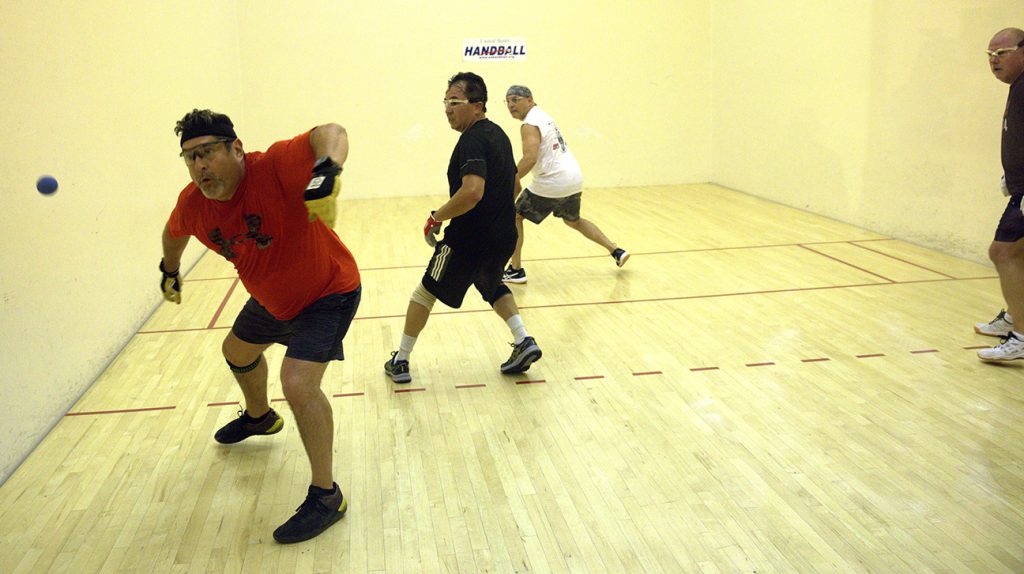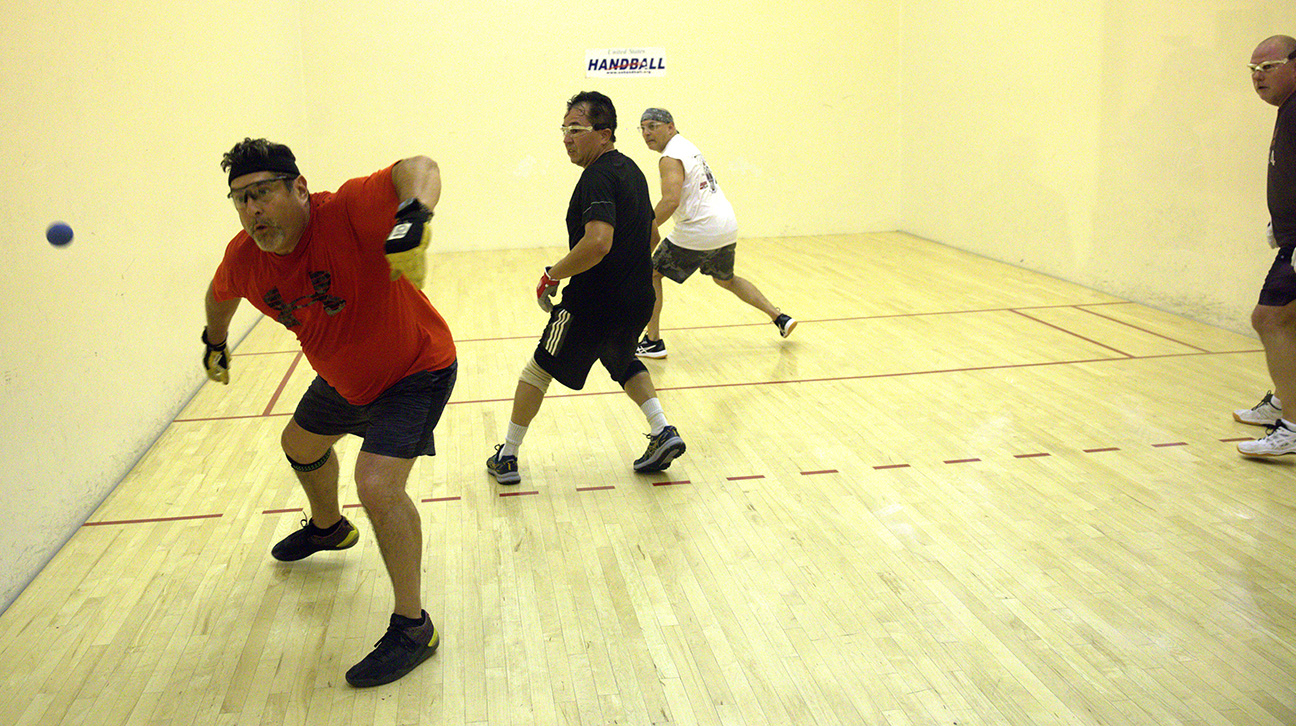 FOUNTAIN VALLEY, Calif. – The final day of action at the 2023 USHA Masters Doubles at the Los Cab Sports Club was a thrilling spectacle, featuring nail-biting tiebreakers and exhilarating finishes. The most riveting showdown was arguably saved for last in the championship-deciding match of the 50-plus division. In a clash of titans, the formidable duo of John Robles and Chris Watkins, teaming up for the first time in over five years, squared off against the powerhouse team of Eddie Silveyra and Paul Godina.
Silveyra and Godina took control early on, skillfully reading Robles' serves and strategically maneuvering the ball around the courts to neutralize Watkins' offensive prowess from the right side. Godina's central court positioning disrupted their opponents, as he retrieved or rekilled those typical rally-ending shots. Despite a spirited effort from Robles and Watkins, they couldn't break down their fresh-legged opponents who matched nearly every amazing shot thrown at them, clinching the first game 21-15.
In the second game, Robles ramped up his serves, leaving opponents swinging at air or frustratingly backing off shots that hooked into their bodies. Watkins fed off this energy and wowed the gallery with a flat roll from the right corner. Godina and Silveyra couldn't regain their first-game edge, and the second game went to team Robles/Watkins with a score of 21-14, setting up a thrilling third frame.
The tiebreaker saw both teams locked in a fierce battle before Robles/Watkins served for the match at 10-9. A lengthy rally ensued, culminating in a kill down the middle and a celebratory roar from the newly crowned champions. It was a fitting conclusion to another fabulous event at Los Cab.
Earlier in the day, former pro and decorated doubles champion, Marcos Chavez teamed with Joe Harris to win the 45-plus title, defeating fellow SoCal players Alex Garcia and Ismael Meneses, 21-17, 21-10.
Tom Martinez and Greg Sizemore proved to be the best of the best in a stacked 70-plus division. They defeated the toughest indoor/outdoor combo team of Bob Dyke and Gary Eisenbooth in two games, 21-6, 21-7. 
Arturo Suarez is simply known as "Lefty" to many, especially in his hometown of San Jose, Calif.  Suarez needed two hands to carry both titles won, first in the 40-plus with Bakersfield's George Garcia Jr., and finally in the 35-plus with San Jose's Albert Negrete. 
55-plus players Leo Canales and John Henning have battled for singles titles these past two years, so why not pair up to go for a 55-plus doubles title? They proved they were the class of their division, stopping Ralph Fregoso and Jeff Wall in two hard-fought games, 21-16, 21-14.
Dan Brennan has been a menace in the 65-plus singles field, and now he can claim a doubles title with Matt Deweese. They paired up to defeat Merv Deckert and Tom Martinez, 21-11, 21-13. 
James Silla and Tom McGrath drove down Interstate 5 with one goal: Bring back a title to The Bay Area. The ran into all they could handle against the new team of William Cervantes and Gary Scogin. After two spirited close games, Silla and Mcgrath closed the door in the tiebreaker to win, 21-14, 16-21, 11-1. 
In a tough 75-plus division, Dave Ackerman and Bob "Bullet" Bardwell battled a team that's been the class of the Veteran Diamond Masters division, Terry Nett and Rob Nichols. The 21-20 first game was an indicator to how close each teams' chances were for the win, and it was up to Team Ackerman/Bardwell to make a comeback, winning, 20-21, 21-17, 11-2. 
In the 80-plus Platinum division, James Ward and Ron Cole outlasted Joel O'Connor and Mike Barnes in two hard-fought games, 21-12, 21-13. The win gave Ward his 10th age-division title and earned him his sweater and membership in the USHA's Grand Masters Club. Remarkably, Ward's first title was in 2008 with his second and third titles coming in a National Four-Wall slam in 2015. It's not easy, but it can be attainable! (Ward has been untouchable in his singles division these past five years).  
We extend our heartfelt thanks to all the amazing players who made the trip and contributed by showing up on time for matches and assisting with referee duties. A huge thank you goes out to the Masters Doubles Committee: Gary Cruz, Marc Penick, Rob Nichols, Ralph Fregoso, Dennis Berger, and Tom Martinez. We also express our gratitude to Los Cab Sports Club for welcoming handball players and hosting our event. We eagerly look forward to returning in May 2024!
Congratulations to our newest National Doubles Champions!
2023 USHA Masters Doubles Champions:
35-plus: Arturo Suarez / Albert Negrete
40-plus: Arturo Suarez / George Garcia
45-plus: Marcos Chavez / Joe Harris
50-plus: John Robles / Chris Watkins
55-plus: John Henning / Leo Canales
60-plus: Tom McGrath / James Silla
65-plus: Dan Brennan / Matt DeWeese
70-plus: Tom Martinez / Greg Sizemore
75-plus: Dave Ackerman / Bob Bardwell
80-plus: Ron Cole / Jim Ward 
See the final results and draws HERE.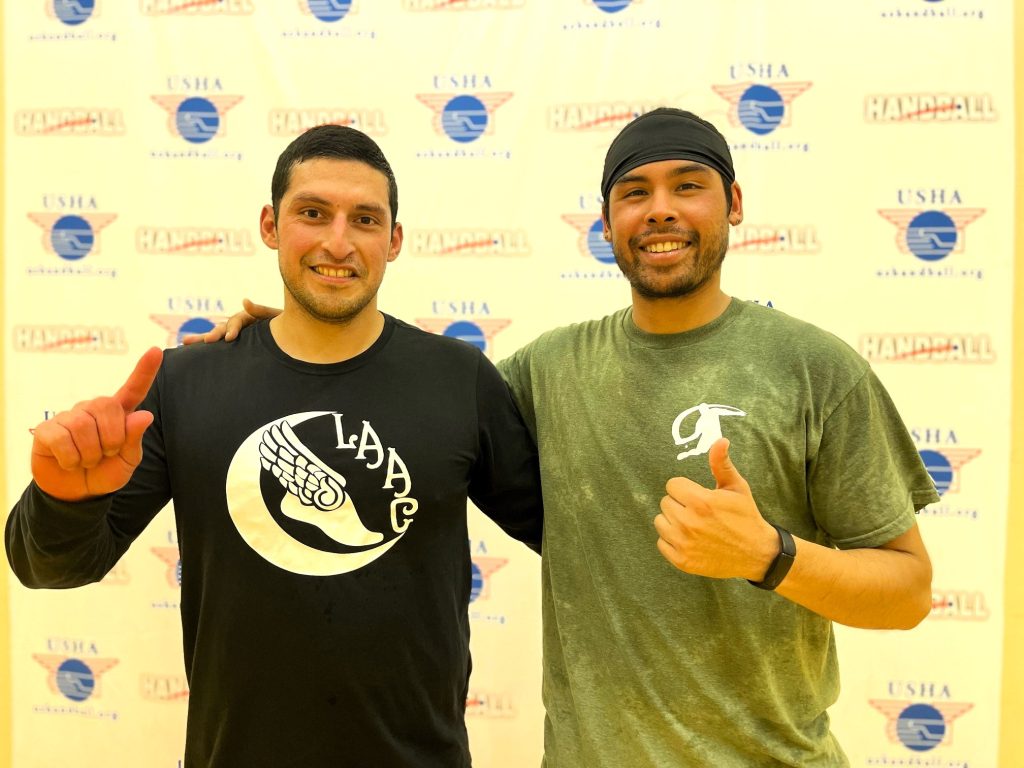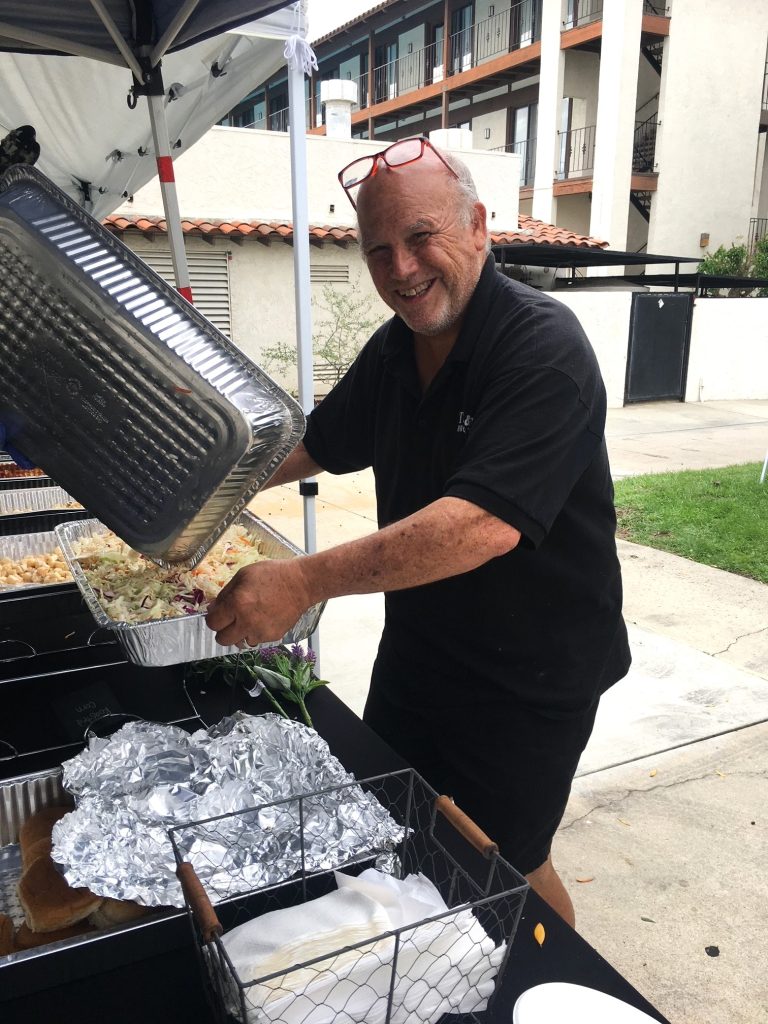 FOUNTAIN VALLEY, Calif. – The second day of action at the Los Cab Sports Club offered handball fans a smorgasbord of excitement: thrilling doubles matches that set the stage for Sunday's finals, a nail-biting tiebreaker between two pros, and an afternoon BBQ catered by former pro and Southern Cal standout, Jaime Peredes.
Vic Perez of Los Angeles emerged as the inaugural Tom Gilbert Open Singles champion, defeating Dylan Hernandez of Van Nuys, Calif., in an 11-9 tiebreaker. Both Southern California stars captivated the crowd with three riveting games of back-and-forth action. Hernandez dominated the tiebreaker initially, surging to a seemingly insurmountable 7-0 lead in the final set. However, Perez made a remarkable comeback by capitalizing on Hernandez's slower second serve opportunities.
Hernandez conceded, "I struggled getting in my first serves. That eventually takes its toll. There's so much energy that goes into the serve, and you have to take something off the second serve."
Perez, a regular WPH R48Pro qualifier and an All-American collegiate star at Lake Forest, seized the opportunity and embarked on an 11-2 scoring run. This turned the tables and put pressure on Hernandez to close. The win concluded an exhilarating day where every player in the draw played multiple rounds with dropdown brackets.
Perez reached the final by defeating Fresno's Alfonso Quitoriano, a decorated junior player who made an impressive showing by reaching the semifinals. On the opposite side of the draw, Hernandez defeated No. 2 seed Stephen Cooney of Los Angeles. The finalists were grateful for the sparring opportunity ahead of the start of the WPH R48Pro season that begins in Portland next week.
The Tom Gilbert Open was held in conjunction with the 2023 Masters Doubles hosted by the Los Cab Sports Club. This special division was designed to encourage open players who weren't eligible for the Masters to compete alongside some of the best age division players in the country.
In Masters Doubles action, the match of the day was in the 70-plus Diamond division. Bob Dyke and Gary Eisenbooth eked out a thrilling victory against Northern California's formidable team of Bill Wyrsch and Ed Campbell with a scoreline of 21-12, 12-21, 11-8. The standing room only gallery enjoyed exciting rallies all the way up to match point where a pass shot narrowly escaped Campbell's outstretched hand. The winners threw their hands in the air and offered traditional handshakes to their opponents. Dyke and Eisenbooth's weekend doesn't get any easier as they'll meet Tom Martinez and Greg Sizemore in Sunday morning's final.
See the results and draws HERE.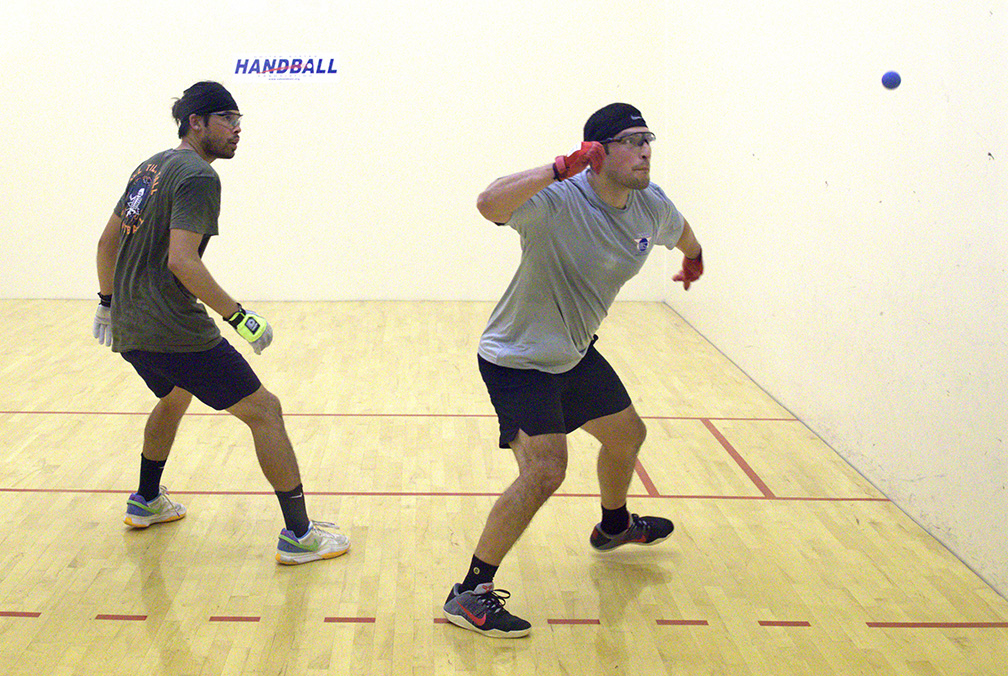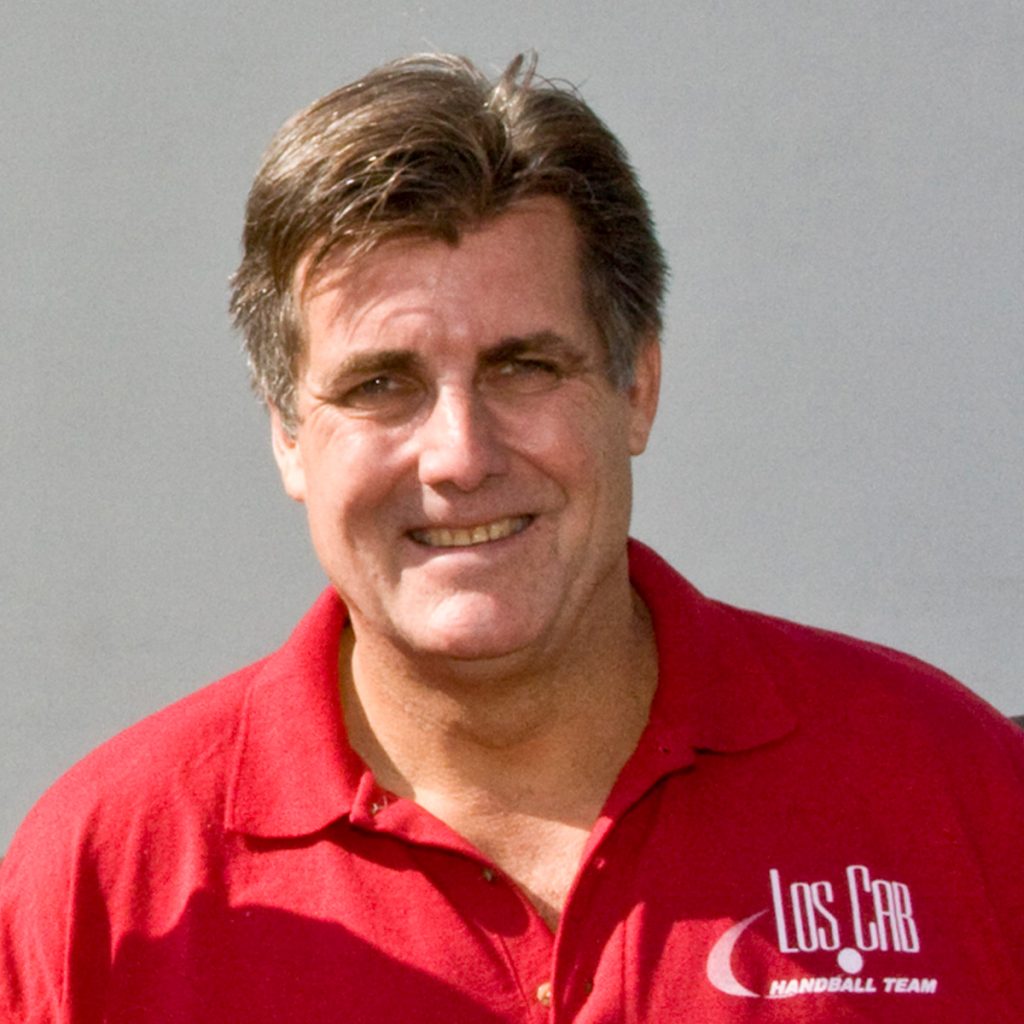 FOUNTAIN VALLEY, Calif. — The U.S. Handball Association is delighted to announce its triumphant return to the esteemed Los Cab Sports Club for the much-anticipated 2023 Masters Doubles Championships.
For the first time since 2019, a National Handball event is making a grand comeback to this beloved venue in Orange County. This location holds a special place in the hearts of handball enthusiasts nationwide, making it a top destination for both players and fans alike.
We are excited to share that the draws and start times are now available for viewing. Please note that these times and match-ups are subject to change and will only be finalized on the day of the first matches.
The 2023 USHA Masters Doubles offers a special singles event in memory of and honoring Robert W. Kendler award recipient Tom Gilbert. The Tom Gilbert Open matches begin on Saturday morning. 
All players are encouraged to show up 30 minutes prior to posted start time.
View the times and draws HERE.
Good luck to all the players We can't wait to see you there!