Missouri State Doubles Tournament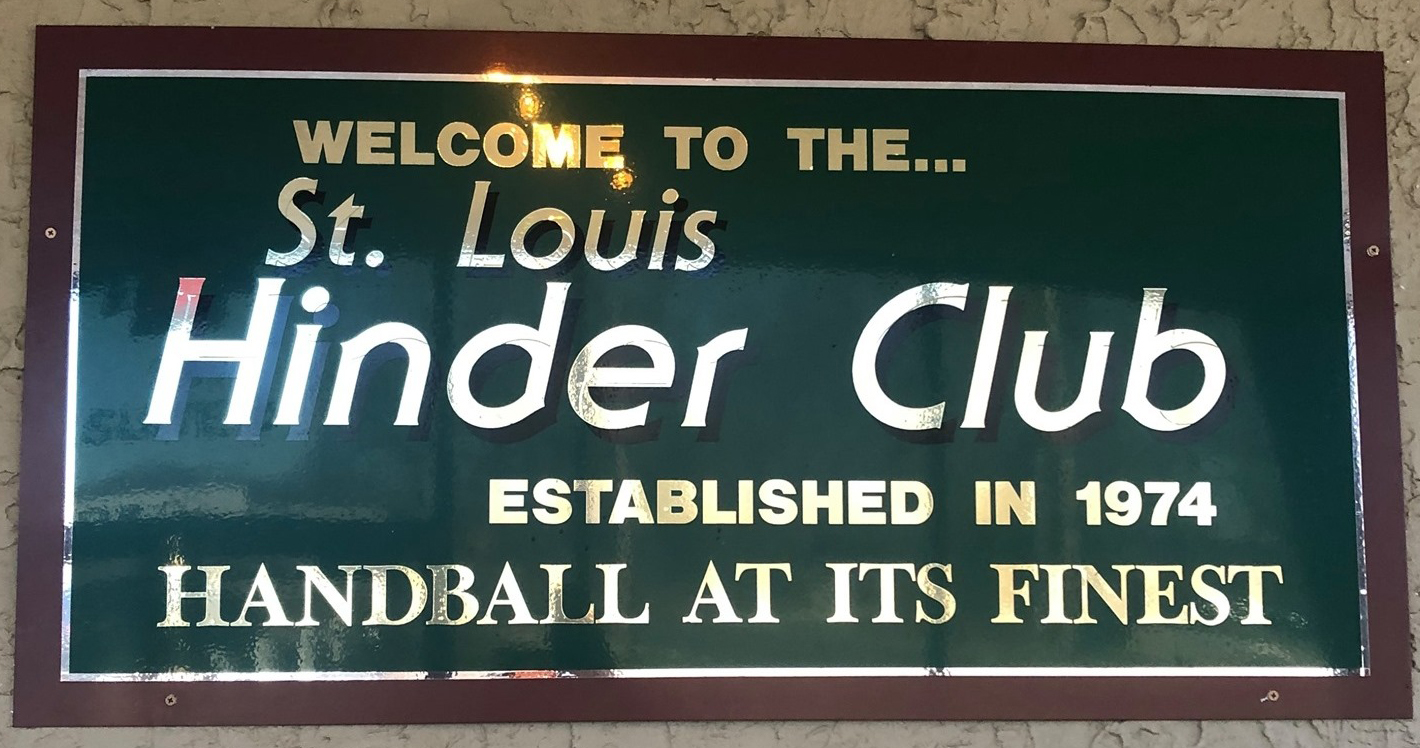 Eric Hillgren- 314-750-3208 hillgren402@gmail.com
Venue
St. Louis Hinder Club
---
951 West Outer Road, St. Louis, MO 63010
The Missouri Handball community is excited to welcome you to the St. Louis Hinder Club, one of the premier HANDBALL ONLY, 24/7, 365 DAYS A YEAR facilities in the country.
This is open entry, this means that players from Chicago, Chattanooga, Columbus, Des Moines, Indianapolis, Milwaukee, Champaign, and surrounding states as well as across the country are now welcome to join in on this Missouri State Handball Doubles Championships.
Participants and spectators will enjoy the usual top notch hospitality and facility amenities including the showcase court featuring a left glass wall and split level spectator viewing and seating area. Other perks include a bar and hospitality area equipped with a kitchen and large screen TV with surround sound, a workout room with free weights and exercise equipment as well as a women locker room, and a men's locker room with a steam room, hot tub, and cold plunge.
Additionally, as visitors walk in there is a memorial statue of The Great One (TGO), David Chapman. Through the main lobby visitors will also see the gallery of the State of Missouri Hall of Fame where you can learn about all of the state's finest players over the years.
The outpouring of support from handball players across the state, from Kansas City to St. Louis, the handball program at Missouri State University, and all those in between has contributed to a unique assortment of players and has made the state tournaments a tremendous success over the years.
St. Louis Hinder Club- 951 West Outer Road, Suite D, Arnold, MO$65 per player ($25 for students) $25 for second eventDROP DOWNS IN ALL EVENTS Prizes in all eventsTournament souvenirs providedHospitality provided throughout the tournament