71st USHA National Three-Wall Championships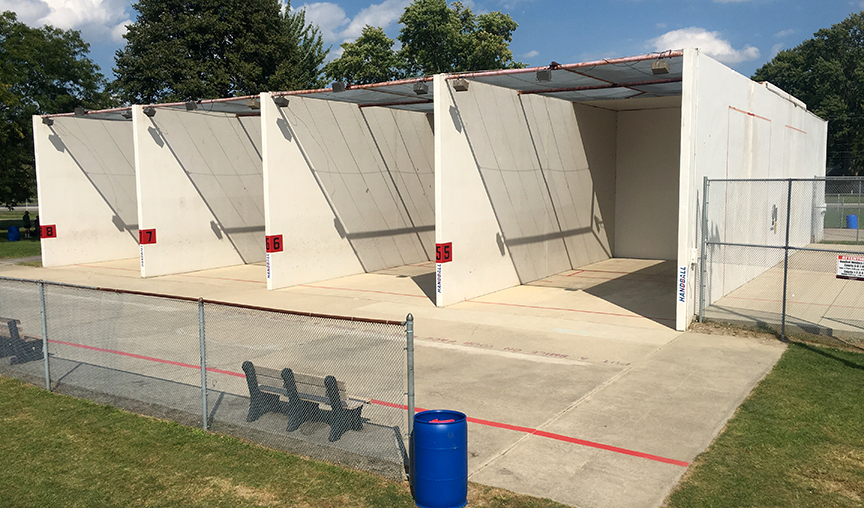 Venue
Lucas County Rec Center
---
1632 Michigan Avenue, Maumee, OH 43537
Event Description:
The USHA 3-Wall Nationals take place at the Lucas County Rec Center the best three-wall facility in the country!

Handball Specific Info
Sanctioned: Yes. USHA Rules apply. Eye Guards are mandatory. USHA Membership required.
Division Type: Combination of Division Types
Competition Level: International
Environment: Outdoor
Surface Type: Concrete
Wall Material: Concrete
Wall Type: 3 Wall Long
Ball: Official USHA Red and White 21 Handballs. All Open events use the Red 21.

Registration Deadline(s):
Please enter Online.
Mail entries must be postmarked no later than Tuesday 8/16/2022. Please mail entries to USHA, 2333 N. Tucson Blvd., Tucson, AZ 85716.Make check payable to: USHA. Phone entries will be accepted through Monday 8/22/2022 no later than 5:00 PM by calling (520)795-0434.
Online registration Entry Deadline: Wednesday 8/24/2022 at 11:50 PM. (Central Time) Refund Policy: No refunds will be given after August 23 Deadline.