2022 Mid-America Regional Handball Championships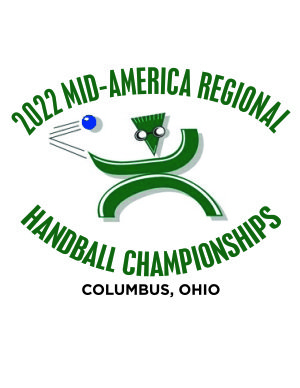 Starts in 2 Months, 9 Days
April 1, 2022
Life Time Eastern
3900 Easton Station
IMPORTANT INFORMATION REGARDING COVID-19
We have consulted with several medical professionals regarding current Covid-19 protocols. We want to minimize the chance of anyone getting sick at our tournament. To that end we will follow their joint recommendations as follows. Please be aware that this policy could be adjusted based on changing conditions.
Everyone attending the tournament (tournament staff, players, guests, spectators) must be vaccinated against Covid-19. PROOF OF VACCINATION WILL BE REQUIRED.
We strongly encourage everyone in the tournament vicinity to properly wear a mask covering both mouth and nose. There will be two temporary exceptions; while on a handball court and while eating or drinking. When doing the latter, we ask that you stay at least six feet from anyone else.
We will not be holding our usual Saturday evening banquet, since it is too easy for the virus to spread while folks are eating together. (We will still provide Saturday dinner, but everyone will be on their own while they eat.)
If you have tested positive within five days of the tournament (any time after 3/26), or if you are not feeling well, please stay home. Anyone who does not participate in the tournament for health reasons will receive a full refund.
---
NOTE THAT WE HAVE A NEW VENUE! Life Time Fitness at Easton is our primary location and Life Time Fitness at Dublin will be used for any necessary overflow (probably only part of Saturday for a few matches). Print out the directions below. EVERYONE SHOULD REGISTER AT LIFE TIME EASTON (LTE). Please arrive at LTE at least 30 minutes prior to the start time for your first match and 20 minutes prior to your start time for each subsequent match. For Saturday matches, pay attention to where your match is scheduled!
PRIZE MONEY for 1st and 2nd place in Open Singles. ($500 & $150 respectively).
Tournament souvenir: Zippered pull-over sweatshirt similar to what we've done before. Be sure that YOUR SHIRT SIZE IS CORRECT on your profile page). Food and drinks throughout the tournament. Towels and combination lockers provided.
---
Current USHA membership required to play in this event. You may sign-up or renew your membership when you register on-line, or at the tournament desk. Free souvenir with new USHA membership.
Tournament format (except maybe the Novice bracket): Standard USHA tournament rules: Two games to 21, tiebreaker if necessary to 11. Most brackets will have drop-downs, guaranteeing at least two matches.
DISCOUNTS
New to Handball? You may enter the Novice division (singles and/or doubles) for a flat fee of just $30!*
Juniors (<18) and Full-time Students: Flat fee of $40 for one or two events.
If you have not played in a Columbus 4-wall tournament since 2016, you may take a $15 discount when you enter this year.**
4. Enter by 3/19/22 and save $5.
Please select the Info tab above for additional details.
Enter Soon!
We look forward to seeing you!