Naty Alvarado Jr. works with rising Juniors in Portland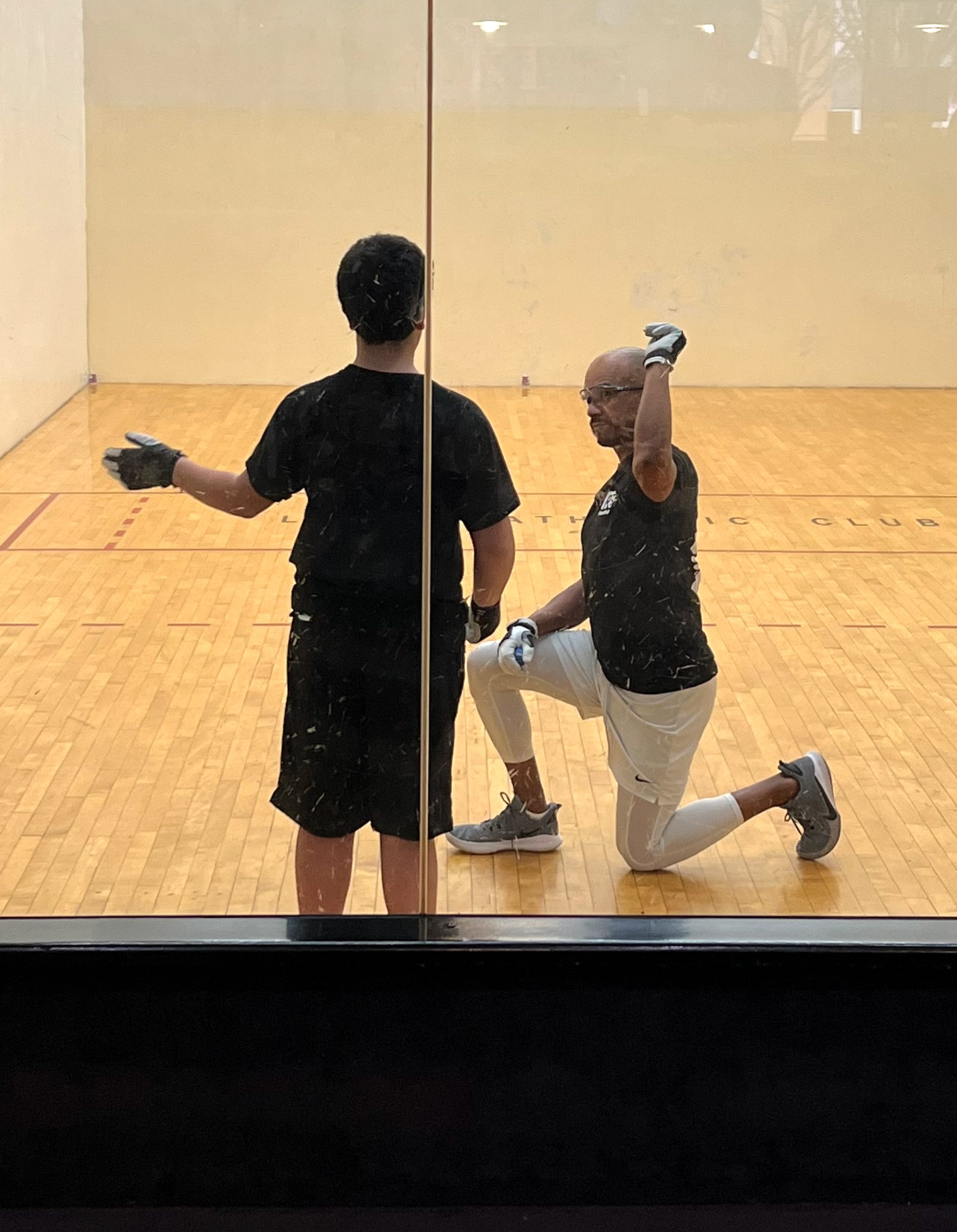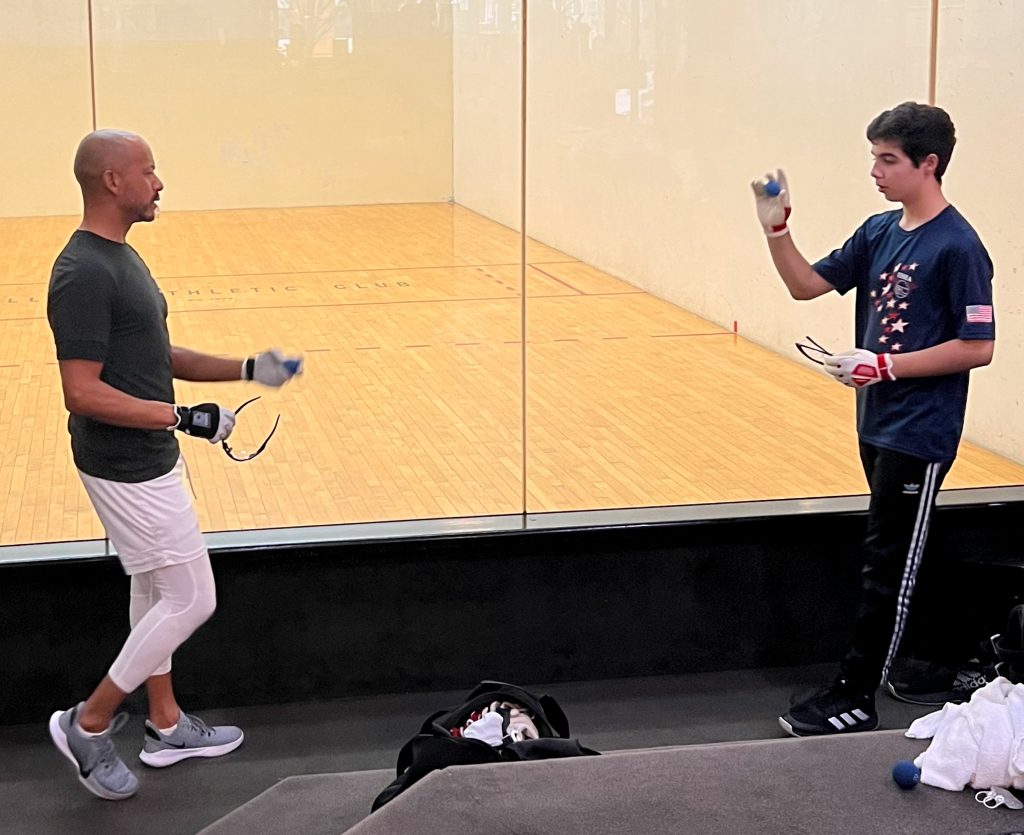 Naty Alvarado Jr. is one of the best players to grace a handball court in the past thirty years. He was also one of the youngest players to capture a national Open doubles crown in 1992 at the age of 18 (winning with David Chapman, who was 16).  He racked up more doubles titles and reached the number one ranking on the handball pro tour in 2001.
Alvarado is now looking to give back to the game. In January, he made the trip to Portland's Lloyd Athletic Club where he held a junior clinic, spending extra time with brothers, Alexander and Xavier Duval from Vancouver, WA. Each owns a junior national title to their name, including Alexander's recent win in the 13-Under division in Pleasanton, CA at the National Junior Four-Wall Championships.
Possessing one of the smoothest handball swings, Alvarado focused on improving the players' swings, as well as passing along other tips for refining their handball strategies.
"I was happy to spend a lot of time with them on the court," said Alvarado. The players were thrilled to get the one-on-one instruction.
"They were super stoked!" Kimberly Duval shared about her sons' experience.
Thank you to Alvarado for taking the time to teach these kids, and we look forward to partnering with him, JR WPH, and more partners in the future to teach and develop our juniors.