2017 USHA National Masters Doubles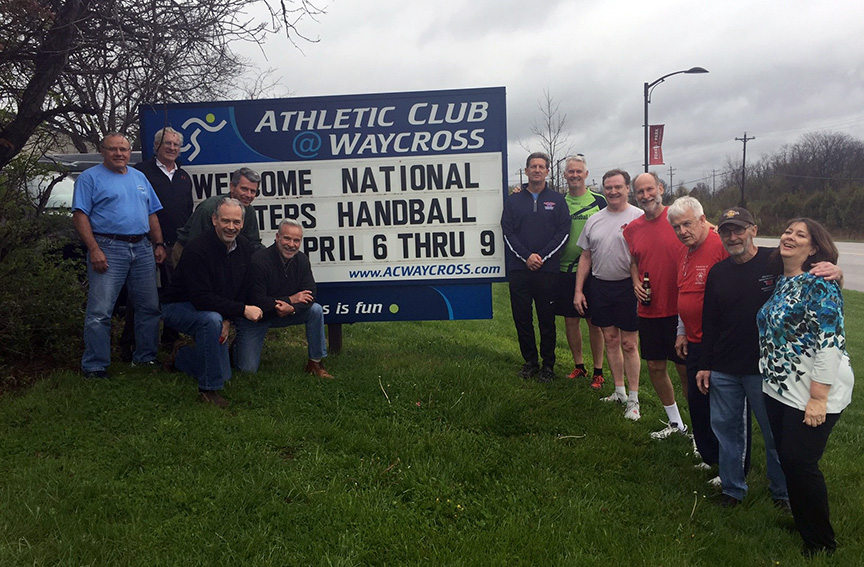 CINCINNATI — The Munson brothers were devastating in the 35s as they marched through the strong field, including Dave Bardwell and Nick Mattioni in the final.  ICRCTV was on site streaming two finals and you'll be able to watch them on demand.  The 35 Singles final has been uploaded to the U.S. Handball YouTube Channel HERE.
Shane Conneely and Stas Hammond rallied to defeat Andy Rousseau and Jared Vale in a great 40 final. Andy Schad and Dan Zimet turned back the determined Rousseau and Vale in the 45s as well.  Jim Wohl and Jake Esser won a grueling 50 final over John Allen and Scott Walker.  Alan Frank and Joe Berman stopped Marty Clemens and Dave McElwain's run in the 55s.  Dave Dohman and Scott Rosenthal beat Mike Linnik and Tom Fitzwater to add the indoor to their outdoor title.  Vance McInnis and Ed Campbell won the 65 title over Bob Dyke and Dave Schmelz.  Bob Bardwell and Dave Hinkleman were impressive in the 70s, turning back Gary Rohrer and Ron Cole in the final.  Ed Grossenbacher and Vince SanAngelo reunited for the 75s title over Bob Braine and Norm Young.  And in the 80s, it's been 25 years since Al Green survived a heart attack and now he's one of a select few to win titles in one-, three-, and four-wall.  Green teamed with Ed Woerner to outlast the 85-eligible Lew Buckingham and Ben Marguglio in a tiebreaker.
The GCHA provided great hospitality all weekend for the players and fans, rewarded the largest field in seven years for coming to the Queen City.
See the draws and results HERE.