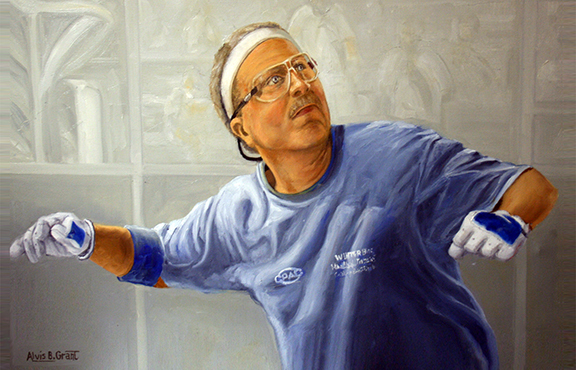 Dave Dohman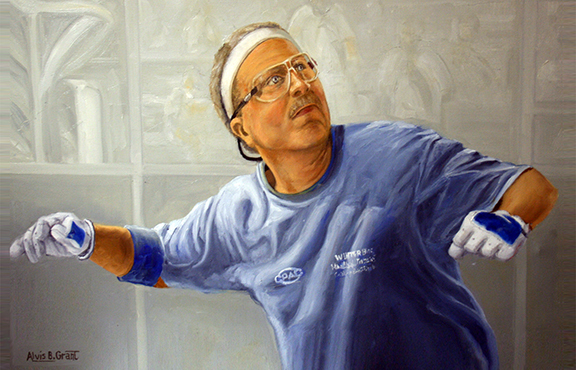 Induction: 2009
1977 Three-Wall Doubles Champion
1978 Three-Wall Doubles Champion
1988 Three-Wall Doubles Champion
1989 Three-Wall Doubles Champion
1990 Three-Wall Doubles Champion
1991 Three-Wall Doubles Champion
1992 Three-Wall Doubles Champion
1997 Three-Wall Doubles Champion
1998 Three-Wall Doubles Champion
By Marc Penick

Dave Dohman was inducted into the USHA Hall of Fame on September 6, 2009 for his outstanding handball career.  He has won nine national three-wall open doubles titles and more than 30 national age-group titles in singles and doubles.  
Dohman's remarkable skills at the outdoor game sometimes overshadow his extraordinary four-wall success.  He was a top-eight pro in four-wall during his early years. 
He was a always a student of three-wall, eventually becoming a champion, mentor and guru for many three-wall contestants. 
Dohman's career as a winner and as an ambassador for the sport is truly brilliant.  Handball players recognize him as an all-time great three-waller, to be compared with the best in the game. 
Dohman's full interview in HANDBALL MAGAZINE.